Private Yoga Classes

Having a private yoga instructor who can tailor and personalise lessons to your own needs provides you with a different perspective. Imagine classes being conducted at the comfort of your home. You won't have to worry about squeezing in traffic or arriving late for class. It will only cause you to stress further when you are actually supposed to be attending a relaxation exercise. When classes are conducted at your own home, you can focus and get your mind in the right state before lessons commence. Once you are in the right state of mind, you will have a more fulfilling journey in search of inner peace. Let's not forget that a healthier lifestyle also awaits you through regular yoga practice!
How Private Yoga Class Can Benefit You?
Preferred Day, Time & Location
Private yoga class provides you with such a luxury as lessons can be arranged to cater to your own personal schedule.
Certified Instructors
All of our instructors are certified by schools that are recognised by the Yoga Alliance. If you would like to verify their certificate, kindly inform us.
Tailored Needs
You get to choose the areas to focus on. For example, you can either choose to focus on your weaknesses or practice new yoga poses or postures.
Individual Attention
This means that you won't have to struggle to keep up with others. We are aware that in group lessons, the instructor is unable to assist every student due to time constraints. However, by having private yoga classes, the attention will be fully on you. This means that your chances of progressing faster will be much higher.
Fees
The lesson fee shown below is based on a per month (4 classes) basis. It is fixed and nett. We DO NOT charge GST or any hidden cost.
Fixed-Class Rates (4 Classes)
| Pax | Other Yoga | Pre/Post-natal |
| --- | --- | --- |
| 1 | S$240 | S$300 |
| 2 | S$300 | S$360 |
| 3 | S$360 | S$420 |
| 4 | S$420 | S$480 |
Fixed-Class Rates are based on 4 classes
Class duration: 60 mins
Fixed venue/day/time each week
Fixed number of students
Fixed participants
Fixed instructor
Ideal for students with a fixed weekly schedule
We only offer Fixed-Class Pre/Postnatal Yoga, do note the rate for these classes are higher than others
Flexi-Class Rates (4 Classes) & One-off Class
| Pax | Flexi | One-off Class |
| --- | --- | --- |
| 1 | S$320 | S$100 |
| 2 | S$380 | S$125 |
| 3 | S$450 | S$150 |
| 4 | S$500 | S$180 |
Flexi-Class Rates are based on 4 classes
Class duration: 60 mins
Flexible day/time each week
Fixed number of students
Fixed participants
Fixed instructor
Ideal for students with no fixed schedule
One-off classes are suitable for students interested in trying out yoga or different instructors
How to Register?
First, take a look at the various types of Yoga classes that we have to offer. Next, decide on which is the most suitable for you. After that, fill up the registration form and send it to us. We will contact you to make further arrangements at our soonest.
Choose Your Type Of Yoga
Our Instructors
Since 2012, OMG Yoga has grown to over a pool of 100 yoga instructors. Here is an non-exhaustive list of our yoga instructors. The allocation of the instructor will be made by OMG Yoga based on the class venue and schedule. There will be additional charges for students who request for a specific instructor.
North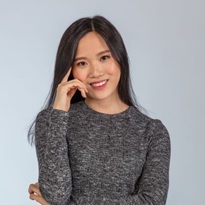 Agnes Goh
Agnes specialises in teaching Hatha and Vinyasa yoga though she personally enjoys almost any style of yoga including Yin and Aerial yoga. Her style of practice is slow and controlled, focusing on a combination of strengthening and stretching exercises. She hopes to inspire beginner practitioners to embrace themselves through the practice of yoga and mindfulness.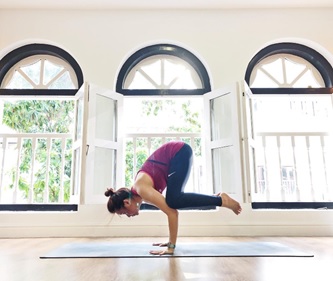 Anthea Lieu
Anthea was first drawn to yoga in early 2018 as an interest but conventional group classes be it large or small ones, felt very much like a do-and-go process which was not enough. So she decided to delve further and took up a Hatha Vinyasa Teacher Training course. What started out as a simple intention of only deepening her understanding and practice of yoga eventually developed into an inspiration to teach others as well.
Anthea has been teaching since 2019 and has always puts emphasis on safety and proper alignments. Being a calm and patient teacher, even students picking up yoga for the first time find ease in understanding her instructions. Her beliefs in health and heart are what drive her to be positive in everything she does. She hopes to heal and help her students feel better at the end of her classes than when they first walked in.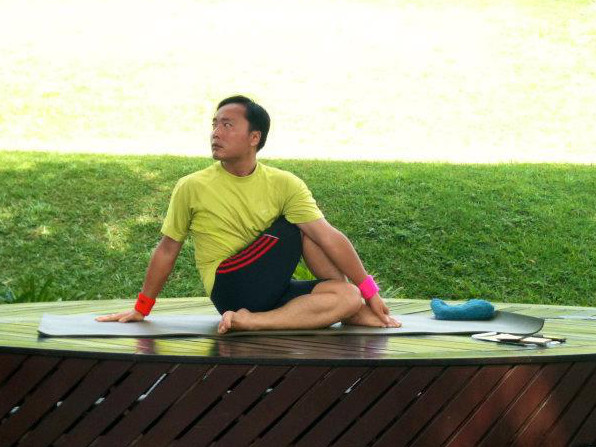 Chi Wai
Chi Wai has been practicing yoga for more than 10 years. Inspired by a teacher in Hong Kong, he practiced more often to overcome the body stiffness.
After relocating to Singapore he completed the RYS-200hrs Teacher Training in 2009. His passion in yoga continued to grow. Among many different yoga styles, Yin Yoga draws his attention.
In 2014, he finished the Yin Yoga teacher training conducted by Victor Chng. He now has experience in teaching Hatha and Yin Yoga in both group and private classes.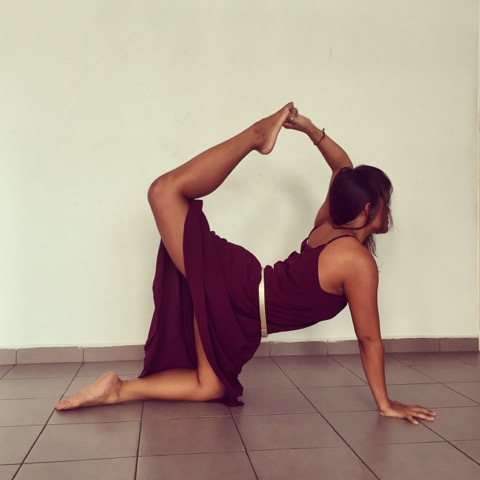 Dwi Siswianti
Dwi always love doing sports. Since moving to Singapore, she has been trying different exercises but it does bore her at times. She decided to sign up for yoga classes with a non-commercial organisation here in Singapore. From there, they approached her to be volunteer instructor and trained her. They also trained her in yoga therapy to handle student who has heart issues, bronchitis, diabetes and spine issues.
Dwi had the privilege of working with passionate people who were willing to teach others for free. She has been doing that for the past 8 years along with her full-time job. Eventually, she decided to pursue another training (RYS-200hr with Tirisula Yoga) in order to teach professionally.
With her daily practice of asana, pranayama, mudras, and meditation, she offers a complete package for training the mind, body and soul. As written in BKS. Iyengar book "The yogi never neglects or mortifies the body or the mind, but cherishes both. To him the body is not an impediment to his spiritual liberation not it is the cause of its fall but is an instrument of attainment," which she believes in.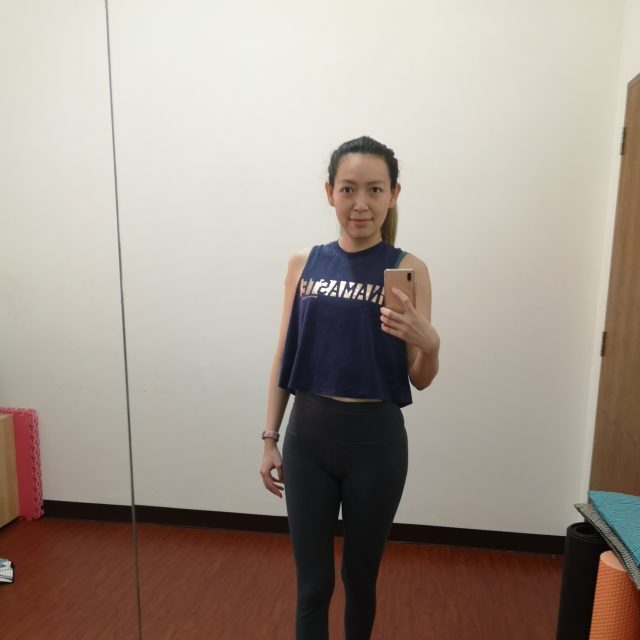 Jennie Lim
Jennie is a dedicated, passionate and responsible yoga teacher who leads classes with enthusiasm and deliver fun vibes. At the same time, she motivates her students through hands-on practice, emphasizing on alignment and safety to bring about awareness to the body and mind. She monitors their progress and provides modifications in multi-level classes.
Jennie has been practicing yoga since 2009, with continuous trainings and self practice to deepen her knowledge and awareness to herself. She attends different classes and studios across Singapore to better
contribute and deliver quality classes of her own, while maintaining uniqueness in her own teaching.
Jennie is also a trained Pilates instructor capable of managing diverse levels as well as skilled in modifying and personalising classes to achieve her clients fitness goals.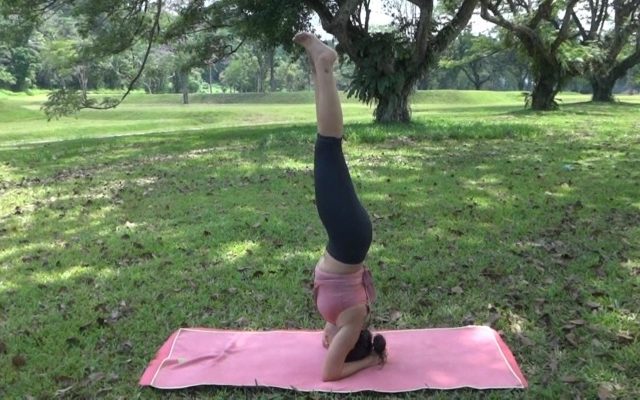 Leigh Lillebø
Leigh is a Yoga Alliance Registered Teacher with 13+ years of experience who specialises in teaching dynamic forms of yoga such as Ashtanga, Power and Vinyasa specifically for people who are looking for a challenging workout with quick results.
If improving fitness, strength and flexibility or losing a bit of weight is your main goal and you would much rather spend time sweating, then Leigh open-minded approach will work wonders for you.

Mei Xuan
As a Yoga instructor, Mei Xuan aims to help beginner yogis feel comfortable in their practice, mentally and physically. Also, providing them with knowledge on the essential poses, clear alignment instructions accompanied with hands-on adjustments to prevent injuries and of course an inclusive yoga practice.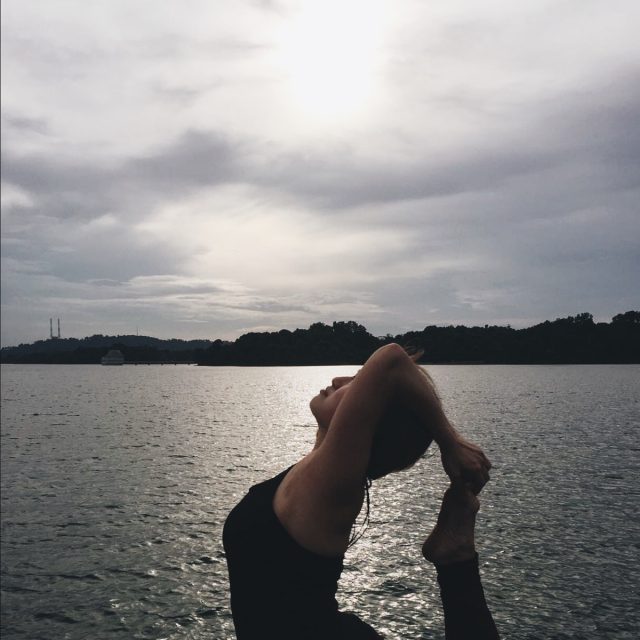 Shirlyn Ng
Shirlyn has been an avid asana practitioner since 2012 and completed her 200-hour foundational YTT in 2019. Through her years of personal practice and observance of teachings by teachers whom she admires.
Shirlyn has also developed a methodical and yet open-minded approach in teaching asanas as she believes in empowering students to partake in self-inquiry through a physical practice.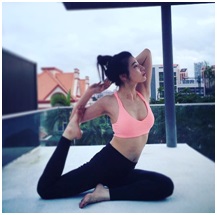 Stella Gu
Stella's yoga journey began in her college life, when she was dealing with stress and personal issues. Since then, her practice has been a form of emotional and physical therapy for her, which helped her find her inner peace and balance in life.
Upon graduation from Nanyang Technological University with a Bachelor of Arts (Hons) in Economics, Stella went deeper into her practice focusing on alignments and breathing. Stella's passion and love for yoga gave her courage to undergo her 200-hour training with Master Paalu Ramasamy and Master Satya Chong in Singapore. That was the start of her life as a yoga teacher to share her love for yoga and enhance the wellbeing of her students.
As a yoga teacher, Stella believes in establishing strong foundations in yoga through proper alignments and breathing techniques. Her teaching style also combines spiritual wisdom along with benefits (beauty, physical and therapeutic) of yoga. She hopes that everyone will leave her class with positive energy.
North-East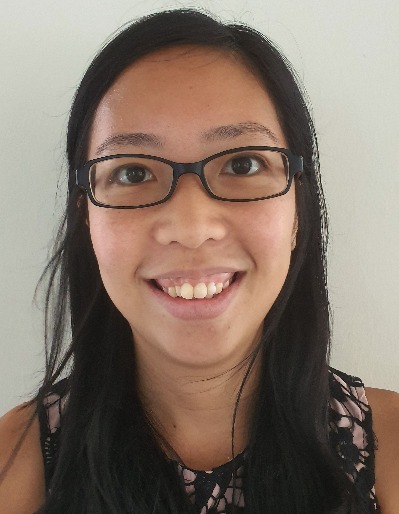 Carwen Loy
Back in 2009, Carwen was a member of a yoga studio for 3 years where she attended various kind of yoga classes from different masters and teachers. More specifically, she attended Bikram Yoga for its 26 postures and that was what that got her hooked on yoga.
In December of 2018, she decided to take a leap of faith and take up the teacher training course. Carwen teaches both Hatha and Vinyasa Yoga currently.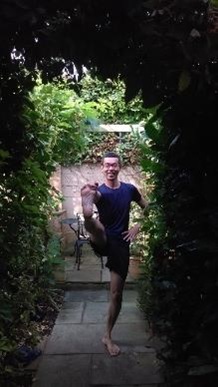 Cedric Chang
Cedric didn't get involve in Yoga back then as he believed it was a female 'sport' although he was working for a reputable Yoga organization in Malaysia. Seeing how the ladies carved themselves into some unbelievable postures that required great flexibility, he couldn't seem to find the benefit of the practice then. It was only when he started his marketing career did his interest in the wellness and sports industry took off. He found it interesting and educational to lead the public to eat, live, exercise and think positively and healthily through marketing messages.
It changes his perspective in terms of how he saw people around me – how he slowed his pace given Singapore's hectic lifestyle – how peaceful he is in handling work stress – how open his mind could be in accepting differences in others. This was the start of Cedric's journey. He began to accept himself of who he was and how he could influence other people through his words, actions and gestures.
He also found a deep passion in practicing Ashtanga Yoga with his teacher. What Cedric loved about her was her patience, dedication, great sense of awareness and strict teaching in each student. Thus, from not being able to do drop back, he was able to do so within the second month.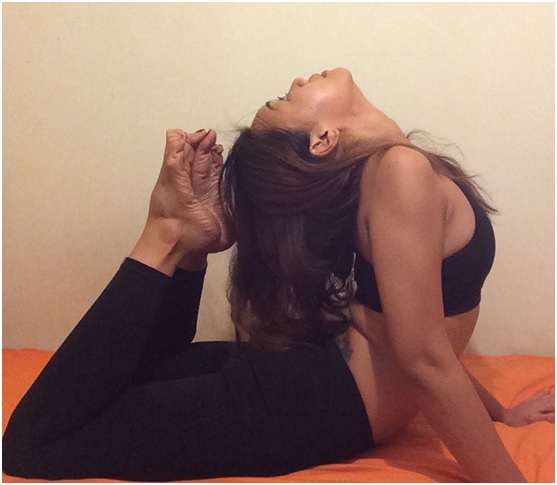 Esther Phoon
Having started Yoga in 2011, Esther has not ever looked back since seeing how it has honed and nurtured her as a whole. With decisions to embark Yoga professionally, she took on the YTT course at Prabhu Yoga @ Yoga Club to not only gain in depth knowledge as well as to impart her knowledge to others.
Now that Esther is Yoga Alliance Certified, specializing in Hatha and Vinyasa styles, she would like to realise the dream of being a Yoga Instructor. She is constantly inspired by others and hope to inspire in her own way through her classes.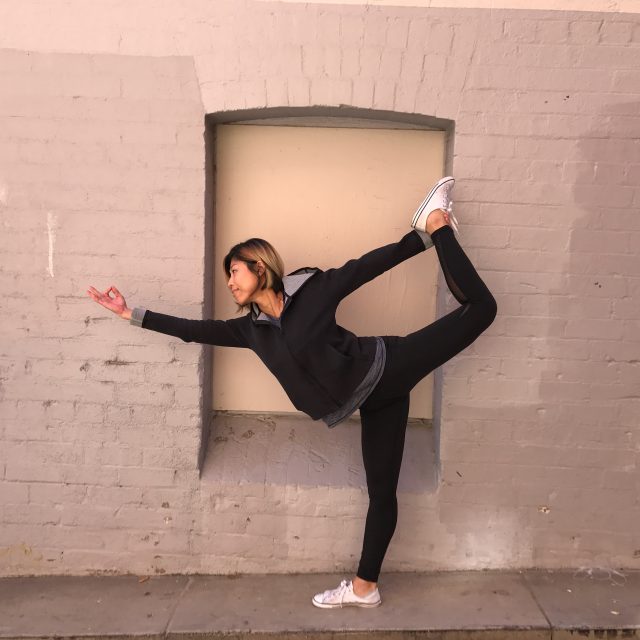 Janice Lee
Janice has been practising yoga since 2009 and yoga has been part of her daily routine. She gains physical strength and learning the beauty of being mindful in every aspects of her life. Always been one to enjoy flow and movement, she then decide to deepen her practice and went on to complete her 200HR Teacher Training Course (Vinyasa) in Sydney with Blair Hughes.
She believes that yoga is for everyone and she hopes to share the greatness that yoga has to offer.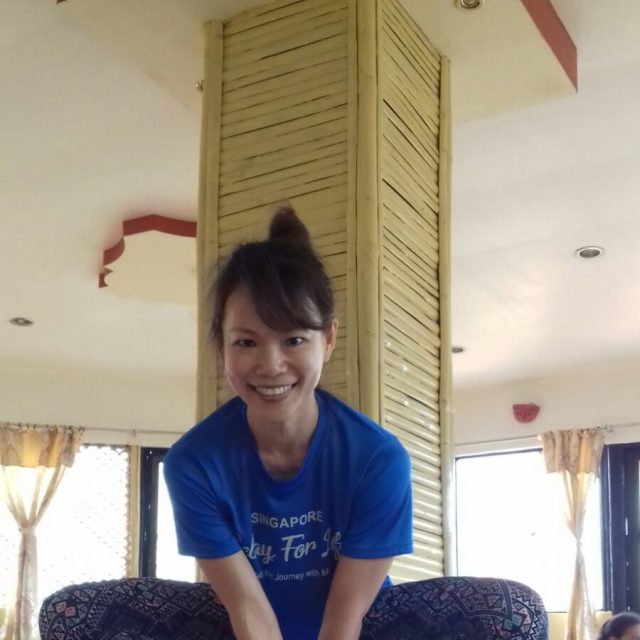 Jeanie Tan
Jeanie started her yoga journey back in 2003 and she is still loving it! It has helped her physically with strength and flexibility for her active lifestyle, as well as benefited her mentally with calm, mindfulness and focus that enhance many areas of her life. Jeanie's goal is to share the benefits of yoga and help others enhance their life the way it has enhance hers.
She completed her 200 hours Sanathana style Hatha and Ashtanga yoga at Nepal Yoga Academy. She is now offering yoga and mindfulness practice.
Jeanie is also a fitness nut, an avid runner and a Muay Thai enthusiast. She is capable of tailoring her classes for such individuals too. She believes that yoga can help everyone find their edge and live a healthier life.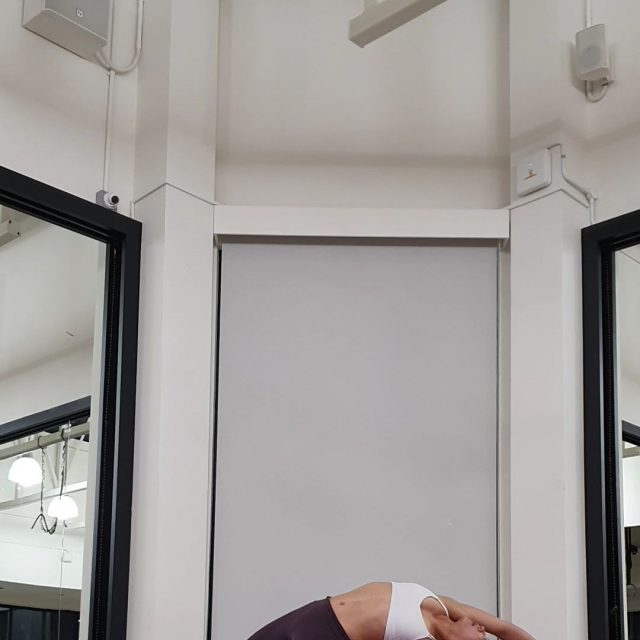 Lynne Soon
Lynne began her yoga journey in 2014 and gained physical and mental transformation through yoga. There was a certain blissfulness about coming out of an invigorating yoga class. She then went on to take her yoga teacher training in 2016 and has been on the journey to help others feel that sense of blissfulness as well.
Lynne teaches Hatha and Vinyasa yoga and is able to guide both beginners and advance practitioners by providing options and variations. Lynne enjoys incorporating arm balances and inversions into her classes to allow practitioners for further exploration of their minds and bodies.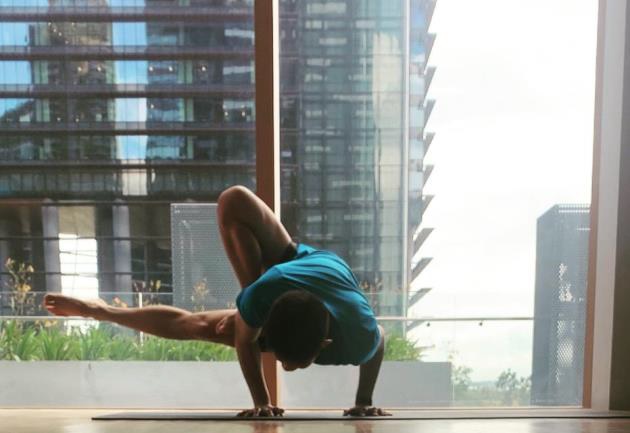 Michael Chi
Mike started learning Hatha Yoga and had an on-off interest in yoga until 2012, when a date reintroduced it back to Mike. Through surgeries, work stresses, post-graduation studies, and personal demises, yoga was
a constant. It enlightened Mike to realise that emotional see-saws and physical limitations are but part of a journey towards self-discovery and self-love.
In 2020, amidst the uncertainty of the Covid-19 pandemic, Mike took the further step in his yoga journey by graduating from the Teacher Training 200 hours. Today, Mike is keen to share those benefits of the yoga practice, that served him well, with the community at large. Everyone starts somewhere, and its never too late to get started.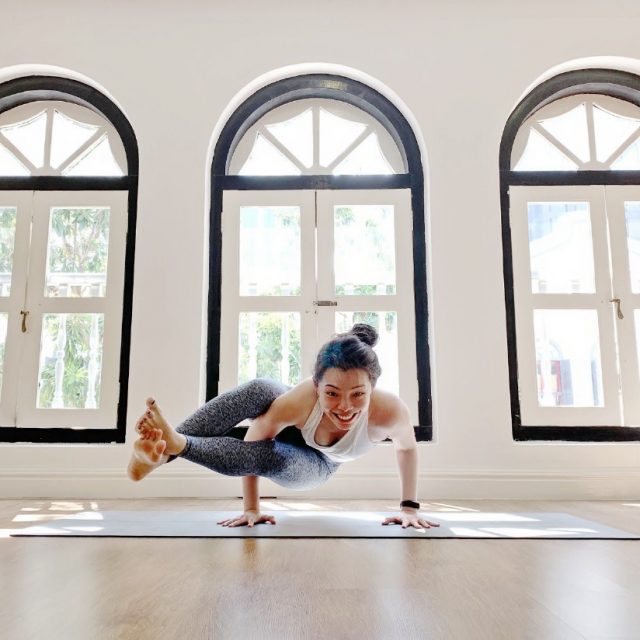 Shirleen Sng
Shirleen completed her 200 hours YTT course at The Yoga Mandala. She joined the course with the intention to deepen her practice and understand more about yoga. She attended a 30 hours yoga discovery course at Yoga+ at the end of 2017 but was not able to continue with the 200-hours YTT due to her pregnancy. However, she did continue her daily morning yoga practice.
Shirleen has been practicing yoga since 2014. She has tried different styles of yoga and found her love in Hatha Vinyasa. She loves how dynamic it can be, from power up to stretch based. She strongly believes that it benefits both the body and mind as it changed how she felt ever since she started her practice. She wants to share her knowledge and love for yoga to help others with what she has learnt and experienced.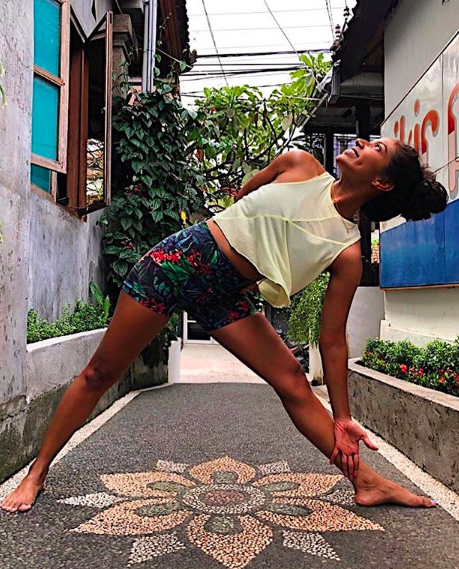 Stefanie Francis
Stefanie graduated from her 200-hr Yoga Teacher Training with in November 2017. Ever since then, she has been teaching across studios, with an average of 10 – 15 classes a week.
Her favourite classes to teach are the beginner / 101 classes as she loves sharing the practice in accessible ways for students to gain confidence in themselves. It always feels rewarding when students are able to see improvements in their own bodies or even in their mental state just after one class. The other class type Stefani loves to teach is Flow classes as that allows for freedom and cleansing of any negative energy in the body. Both these classes are the classes that she loves practicing as well, as she gets the benefits of both understanding and building strength in holding poses, as well as the freedom and peace in moving with the breath.
South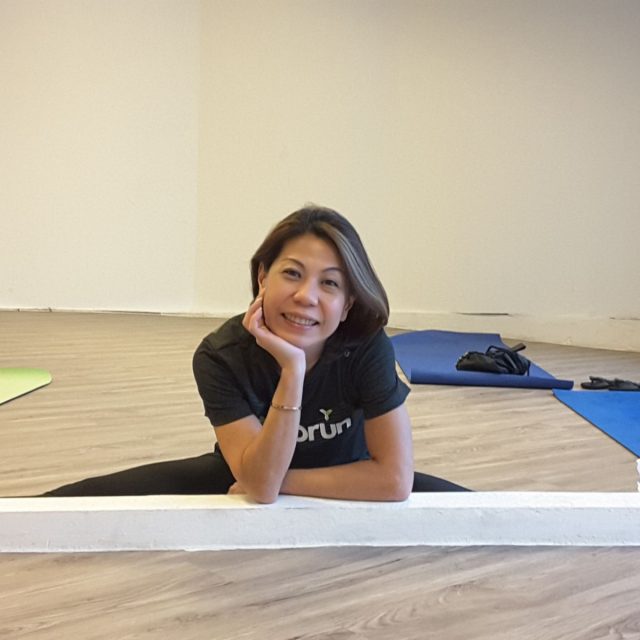 Anna Chan
Anna is a qualified yoga and aerial instructor certified by the Yoga Alliance. She has been practicing yoga since 2014 and has a keen interest in teaching it. Watching her students improve their health and get stronger encourages and motivates her more to spread her knowledge. She teaches a variety of yoga styles for beginners to more intermediate students.

Anna Do
As a yoga teacher, Anna aims to teach students how to find the peace within themselves and the flexibility in the body through Yoga. Yoga is a journey. That's the reason why she tries to bring the attitude of self-discovery, fun and challenge to every class.
Anna loves a slow Vinyasa flow that emphasises on alignment, connecting the breath with body movement. In her opinion, practice should be 70% asanas and 30% observation and breath.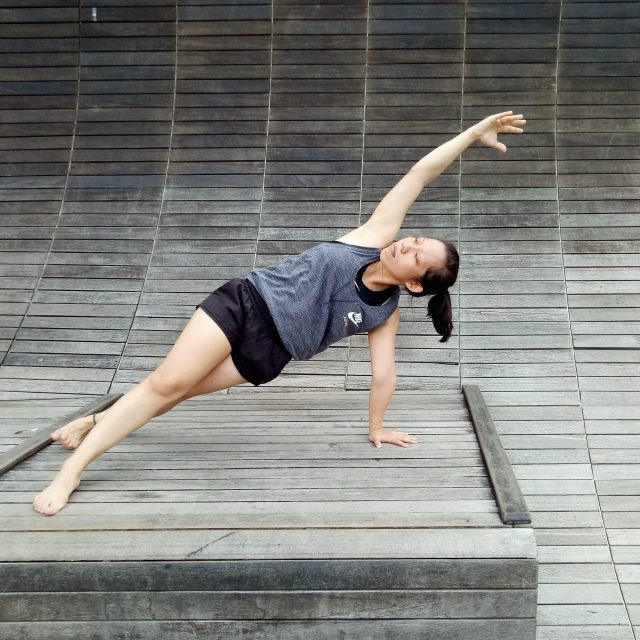 Seow Wei
As a yoga instructor, Seow Wei believes in assisting individuals to discover stillness and calmness from mental emotional fluctuations caused from their work and lifestyle. She also wants to be that channel of service to share her knowledge and development through teaching.
East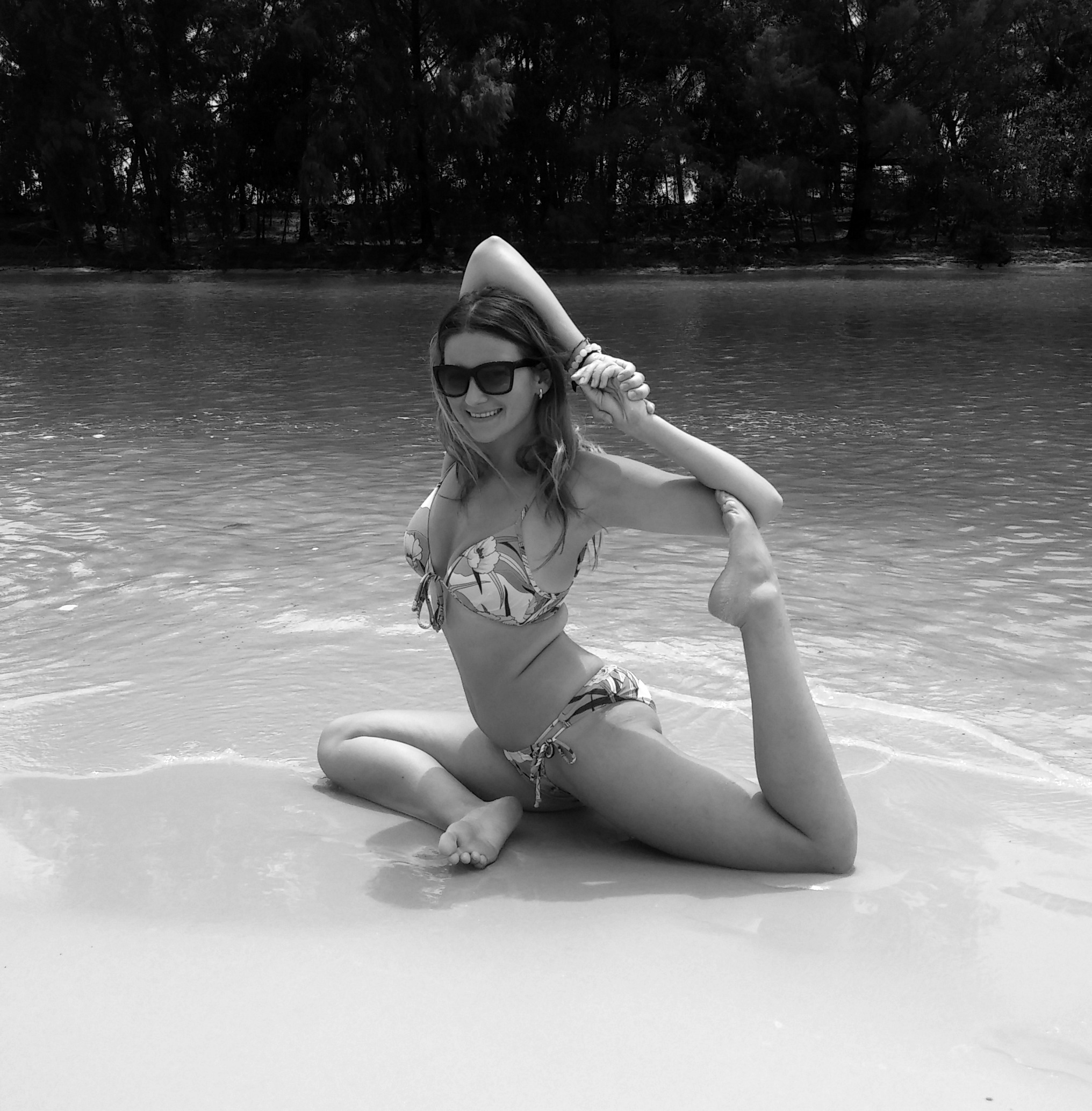 Andra Trambitas
Andra started yoga ten years ago as a way to cope with stress and find balance. Over the last two years since living in Singapore, she turned to yoga as a way to familiarise herself to the new city. No matter how far away home is, the language and expression of yoga is the same.
As a holistic nutritionist, she believes in yoga as a key ingredient in a healthy and balanced lifestyle and this is what prompted her to take her first 200 hr YTT in Ubud, Bali. The lush nature and beautiful surroundings of Bali inspired her to take her yoga out into the world's best studio, nature.
Since her training, she has been teaching yoga in parks and on the beach. Andra teaches an Anusara inspired Hatha flow class. She loves to weave in inspiring themes and invites her students to explore yoga postures rather than hold them.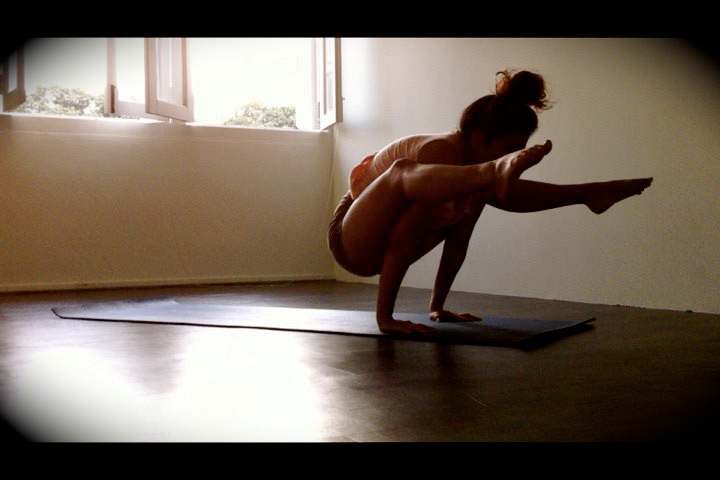 Azyan Harriott
Azyan has been teaching and training since 17 and is a graduate from Tirisula Yoga trained by Master Paalu Ramasamy (Brillionnaire) and Master Satya Wei Ling, Singapore and studied under some of the world's most respected yogis such as John Ogilvie, Rodney Yee , Colleen Saidman and James Figuera.
Azyan has a background in Hatha and Ashtanga Yoga and her style of teaching is structured to suit the individual.
Her approach to yoga classes in a lighthearted but focused manner, steering her students towards a focused, dedicated and balanced experience to assist them in gaining clarity and peace of mind offering a change in their lives. Satisfied and loyal clientele varies from top-notch CEO to polytechnic athletes.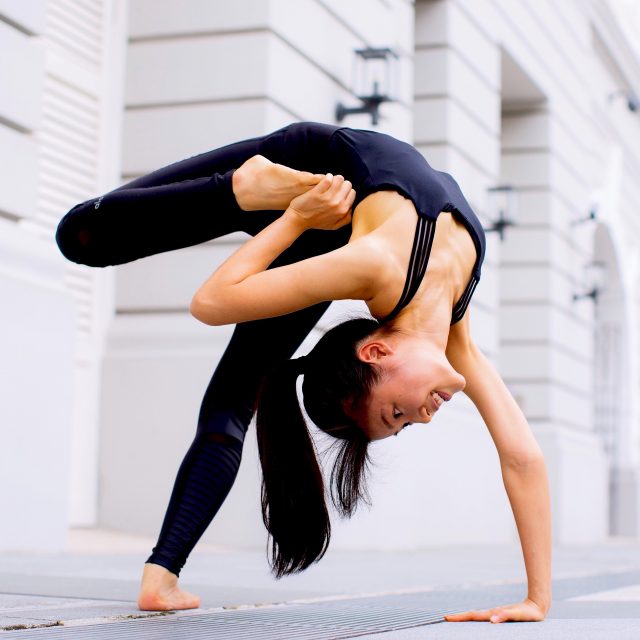 Carissa Lin
Carissa's first foray into yoga was during her high school days as a way of keeping fit. She witnessed the transformation power of yoga during University as it established greater strength, flexibility and calmness in her life. Intrigued by what she initially deemed as a workout that helped to restore her mind-body balance, she took up the teacher training course. She continued to broaden her perspective with aerial yoga training.
A firm believer that yoga is for everyone, she strives to nurture an inviting and safe environment in her classes, helping beginners feel comfortable in their practice. Her classes also create space for both personal growth and calmness. She does so by drawing upon movement, breath, meditation and alignment for a safe, mindful and holistic practice. By encouraging students to explore self-awareness beyond poses, she hopes students will develop a mind-body connection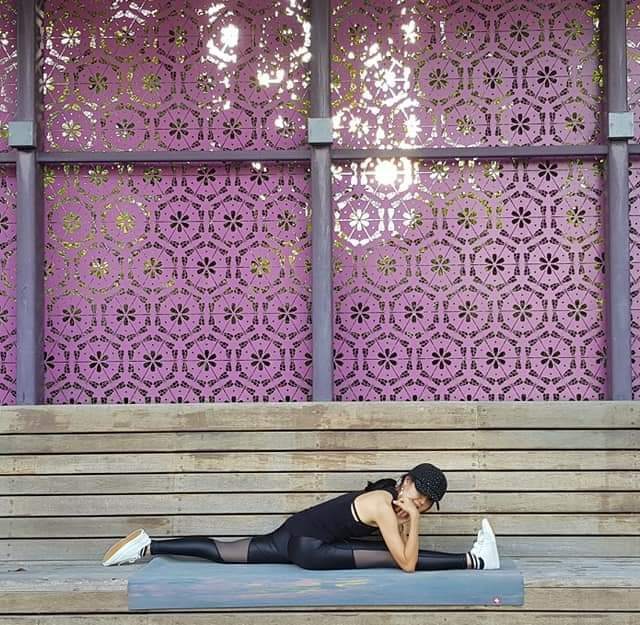 Carolyn Huang
Carolyn started yoga practice in 2010 as a form of exercise and to relieve work stress. She was awed by the post-practice sensation of calm, lightness as well as absolute body and mind relaxation.
To deepen her knowledge and practice of yoga, she embarked on a teacher training journey and became a certified teacher. Regular yoga practice became a lifestyle.
Her top priority with students is to ensure a safe and enjoyable practice while at the same time, customise her teaching according to student's body needs or constraints. Her focus is to calm the body, mind and to achieve inner peace within oneself.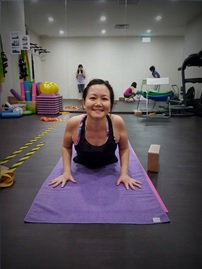 Chen Liting
Working in a stressful corporate job and having prior sports injury, Liting chanced upon yoga and it completely transformed her physical and mental wellbeing. She has never looked back since she discovered that practising yoga not only releases her work pressure but also re-conditioned her body in terms of better alignment and posture.
Convinced that yoga can help each individual to become not only stronger in terms of physical, mental and also emotional aspects, Liting decided to take a step further into her yoga journey by taking up both the RYS 200 Hour Yoga Teacher Training and also the RYS 200 Hour Vinyasa Flow Yoga Teacher Training. Being certified as a yoga teacher under Yoga Alliance, she hopes to not only inspire her students to join her in this yoga journey of discovering and becoming more aware their asana postures, but also to have in-depth and better understanding in terms of the anatomy and the philosophy aspect of yoga.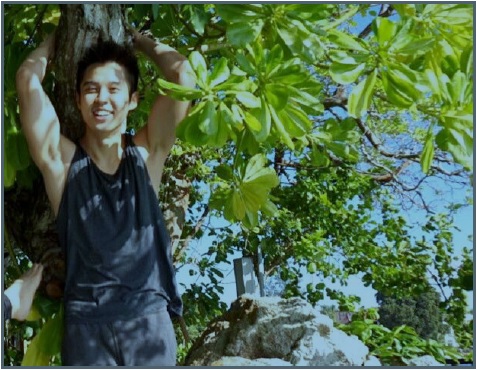 Han Fei
Han Fei is grateful for the opportunity to teach, share and continue to grow as a student and as a teacher. His teacher training school, Yoga Seeds have provided him with the essential knowledge to teach and instruct a full Hatha Class, Pranayama and also anatomy knowledge to customise poses to the student's own needs.
For his own practice, Han Fei has been practicing Hatha Yoga and Meditation for close to 4 years to date. His deepest interest lies in Yoga Nidras / the art of Savasana. Before his Yoga Training, Han Fei spent 4 years in Vancouver, Canada to study the arts; Yoga has been in part, both a life-changing and life-saving experience. He would like to use this opportunity to share with others on how to heal with Yoga. (both physically and emotionally).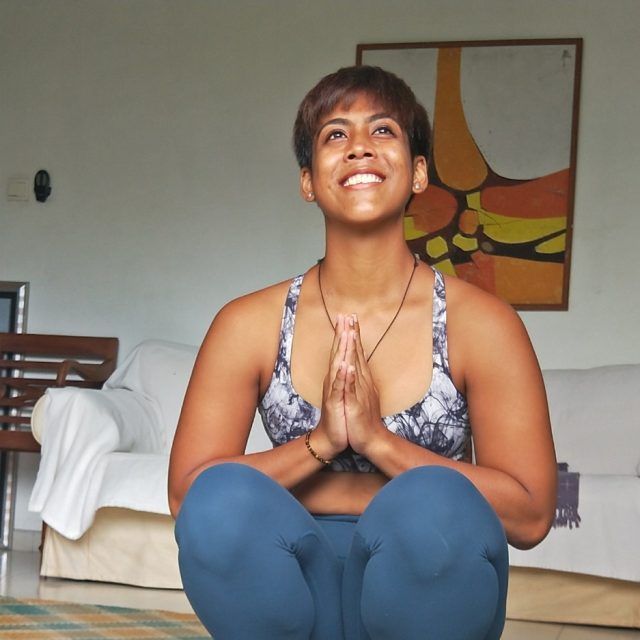 Ida Liana
Ida's true passion is creating safe space for people to be their true, empowered selves. She believes that when we are held in love and compassion, we naturally flourish into our highest selves. Her promise as your teacher, is to meet you exactly where you are at. Whether it may be physically, mentally, emotionally, or spiritually. Then, guiding you from her heart, step by step.
Her teaching style is personal, intentional and present. Her students feel connected to her as a teacher and a friend. She loves infusing deep meaning, mantra, meditation, and music into her teaching. She has been a personal trainer since 2017, and is an ex-competitive power lifter. When she is not in the gym or on the mat, she loves singing and being in the sun.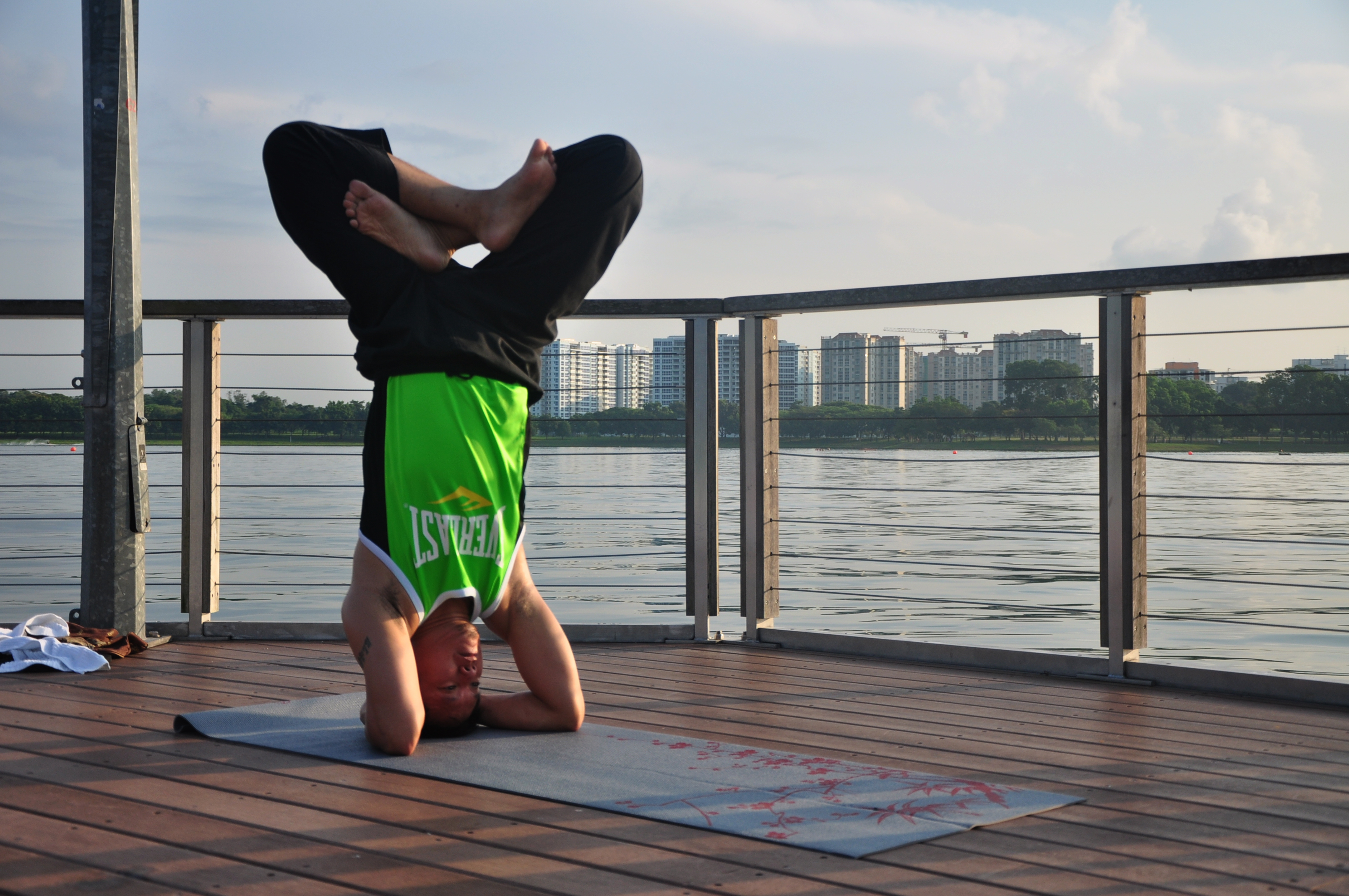 Jason Gary
Gary started his yoga practice since 2003. He is now a certified Hatha Yoga Instructor from Sivananda Yoga Vedanta Academy.
He is currently teaching in Fitness Centers and corporate classes. Gary has a great passion for yoga knowledge and practices and is constantly upgrading his skills. Gary majors in Hatha Yoga, Vinyasa Yoga, Ashtanga yoga, Floating Yoga and Therapy Yoga.
Once in every 6 months, Gary organises Yoga vacations and retreats in Bali and other South East Asia countries.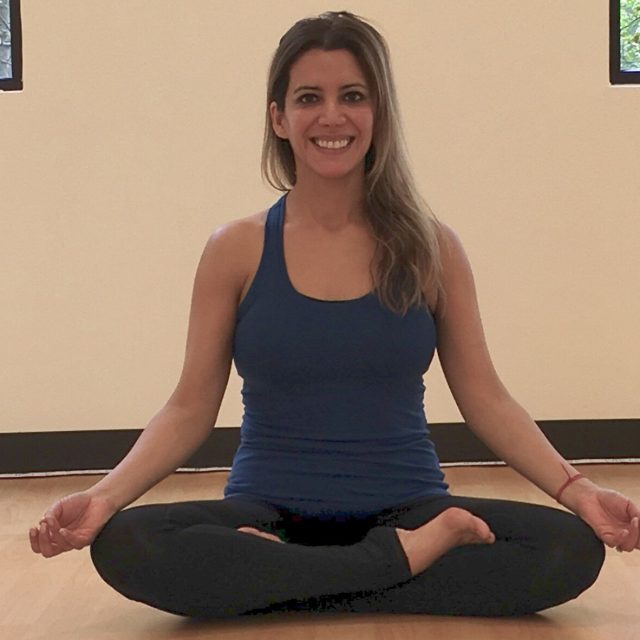 Karim Suarez
Having discovered her passion for yoga, Karim decided to make a change in her life by taking her practice to a new level and becoming a teacher. She is totally convinced of the numerous benefits (physical, spiritual, mental) yoga has to offer and her goal is to motivate her students to discover them by themselves.
A native of Peru, Karim is a Registered Yoga Teacher with an extensive background in modern dance, ballet and Pilates for which she had trained for years with local masters. She started her yoga teacher journey in 2013, right after her first 200RYT by teaching an honorem classes in the communities she was part of and teaching private classes to friends and acquaintances for almost a year. Right after her second formal training, Karim started working in renowned studios, gyms and clubs in Houston, Texas where she resided for five years. She has also worked for the corporate sector and condominiums.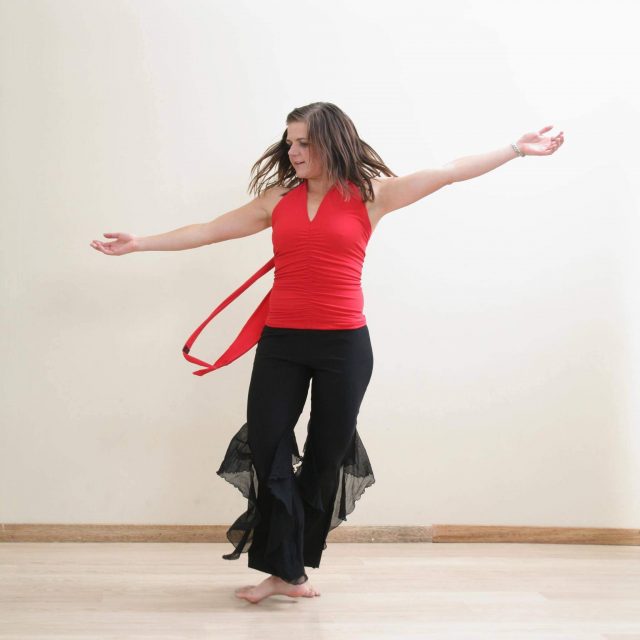 Laura Yates
Yoga has been a cornerstone of Laura's self-healing since 2000. She has often been reminded of its importance and healing power when she neglected her practice, fallen apart and then reset herself back on my mat. Like most westerners, Laura started yoga as a form of physical exercise, to feel good in her body. Very soon, she realised the phenomenal impact that the full Yogic practice of postures, breathing, meditation, and lifestyle have on her mind, her body, her emotions and even her relationships.
Through her personal journey as a student and as a teacher, Laura is always excited to continue learning and to share her discoveries with those who are wanting to take steps to heal. As a Certified Vinyasa Yoga and Mindfulness Teacher, she will coach students in understanding how to use movement, mindfulness, and meditation in their life. She takes them through her personal experience as well as the evidence based on neuroscience, of the benefits of mindfulness meditation and Yoga.
Laura's constant search for the unknown has led her to understand that everyone is on a journey of self-discovery, in their own way. That by having the support of others who have been through similar experiences, they can realise that they are not alone, but they can also find the strength within themselves to heal.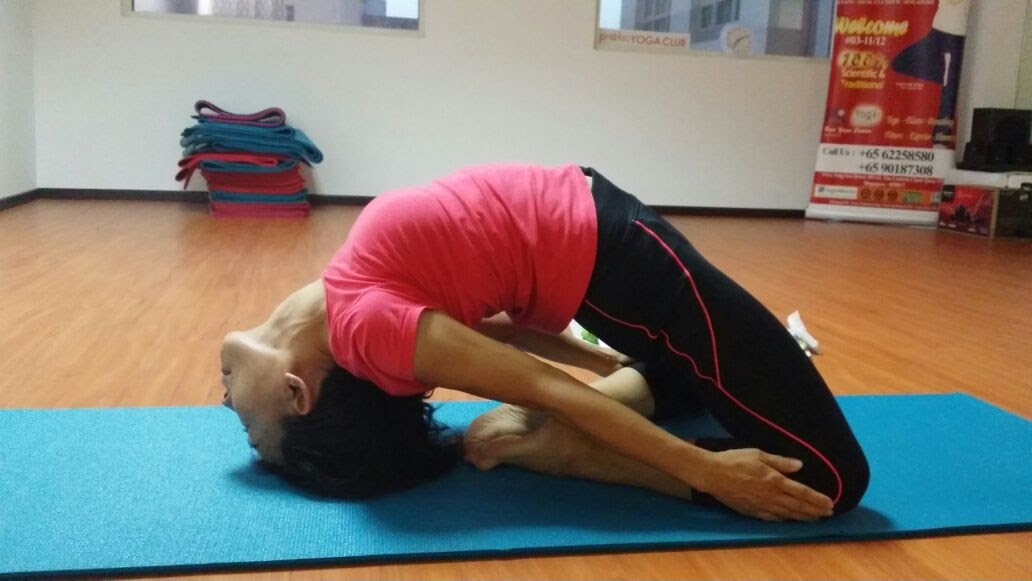 Pik Heong
Pik Heong started practicing yoga back in 2012 as a form of exercise to keep fit and to release her work stress. After practicing yoga, she realised that Yoga is also able to improve her thinking and lifestyle.
She went on to complete her 500-hour Advanced International Teacher Training accredited by Yoga Alliance. Currently, she is continuing her personal development conducted by her Master.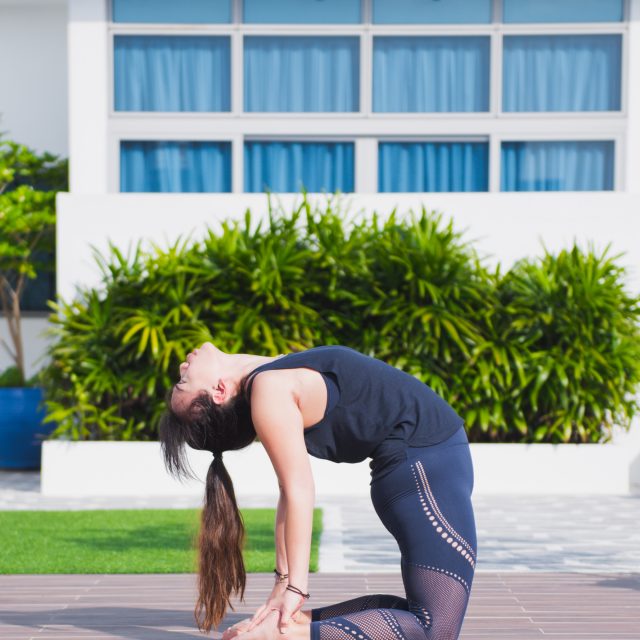 Pik Wui
Pik Wui was very passionate in aerial fitness sport, but had to stop in 2013 due to pregnancy. With the intention of preparing her body back into the aerial fitness sport, Pik Wui began her yoga journey in 2016 as a form of therapy to find strength and flexibility back into the muscles after continuous child birth for 3 years.
Pik Wui's love for yoga deepened when she personally experienced the benefits yoga had brought to her body and mind. She decided to further her knowledge in yoga in 2018 where her practice evolved and unfolded further. Slowly, she saw and felt how yoga complemented very well with her aerial fitness sport. Pik Wui believes in teaching with an authentic comfortable approach, creating a nurturing and safe environment for students to improve their life, energy and vitality. She hopes to share her love for yoga to her kids one day,
She believes that yoga brings a unique and different beneficial experience to each individual. Yoga is not just about being flexible, there is so much more to that. Pik Wui's class will assist students to bring more awareness and focus on getting and feeling the alignment of each Asana, thereby increasing the benefits in strengthening and releasing tension in each body.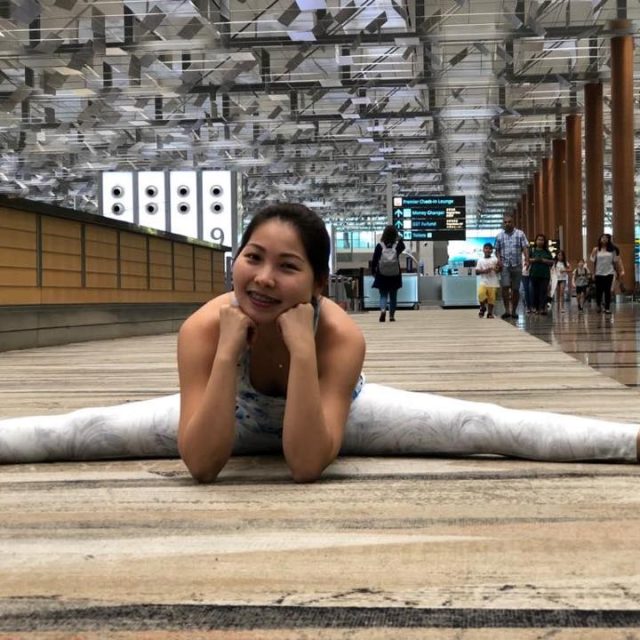 Sapphire Lee
Sapphire is a fitness advocate who is enthusiastic in promoting the concept of "health is wealth" to people, by teaching and guiding them through to achieve the desired long-term fitness goals. She completed her RYS 200-Hour Teacher Training back in 2015 and has been teaching privately since then.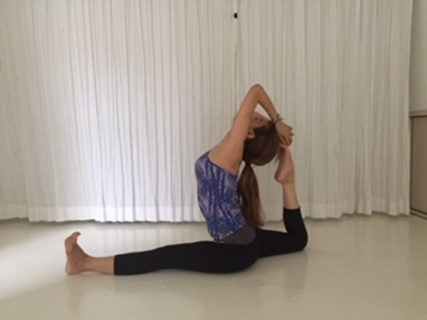 Tayra Zhang
Tayra is a motivated yoga instructor who specialises in Hatha Yoga, Gentle Yoga, Vinyasa Yoga, Yoga Stretch, Hatha Flow, Hot Yoga amongst others. She enjoys inspiring others to improve wellness and is committed to long-term health and fitness goals.
Tayra is energetic and outgoing with a collaborative spirit. She focuses on connecting to movement to build heat, strength and flexibility. She believes the practice of yoga can achieve physical and mental well-being and hence, improve the overall quality of life.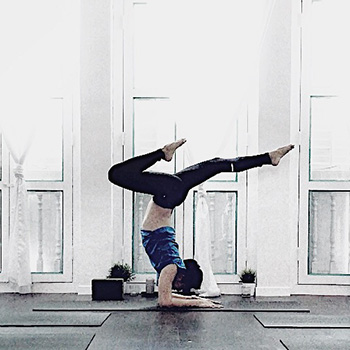 Terence Sim
Terence first started yoga in 2014 to take a much-needed breather from his hectic corporate job. In what was just a few studio sessions, he began experiencing powerful transformation of the mind and body; enhanced strength, focus and flexibility. The frequent muscle cramps and bad postures he once suffered were gradually gone too. Along the way, he met incredible teachers who later inspired him to deepen his practice and knowledge in a 200-hour Hatha/Ashtanga teacher training course.
Tapping on the holistic approach of yoga, students are guided safely in their practice through hands-on alignment and breathing cues to gain awareness of both the mental and physical body. Terence's teaching style is composed, patient and sometimes, playful. He believes that once you place your focus on the mat, you own your practice and nothing else matters. Off the mat, he is a travel junkie who delights in capturing beautiful moments with a small range of camera gears.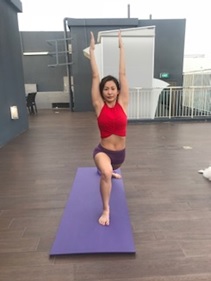 Teresa Tan
Born a free spirited rebel, Teresa has been practising yoga since 2005. A hunger to know more led her to enroll for YTT and the journey was very inspiring. She completed her 200hr teacher training and wants to be able to share her passion and excitement with others.
Teresa believes in deeper benefits of a consistent yoga practice. Her inspiration is encouraging others to improve their wellness as well as to commit to long term health and fitness goals.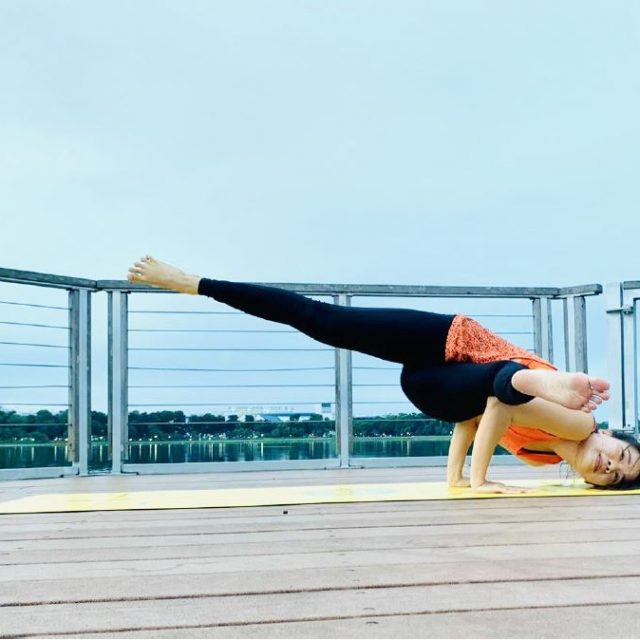 Thi Thu
Thi Thu is a motivated yoga instructor with enthusiastic training in yoga and specialisation in Hatha yoga. She enjoys inspiring others to improve their wellness and commit to long-term health and fitness goals. She has an energetic and outgoing with collaborative spirit.
West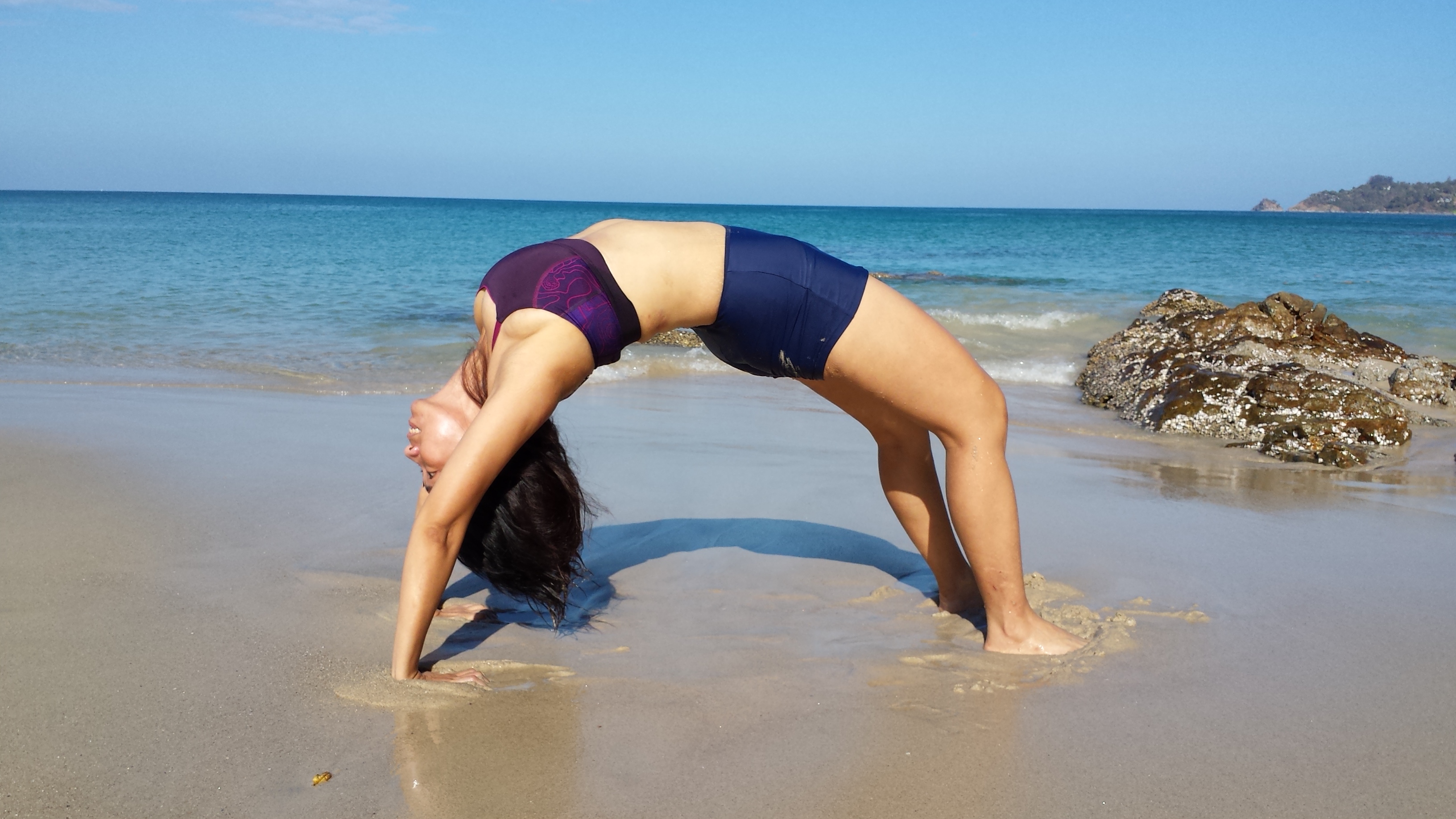 Alice Koh
Alice loves the dynamics of teaching and has a special interest in yoga therapy. Every body and mind is unique. It's a challenge to teach a group class and yet be mindful of each individual's limitations and needs.
Alice feels honoured and humbled to be a guiding light in her students' yoga journey. The effects of yoga are like ripples resonating far and wide. She is touched that not only do her students reap the benefits of yoga physically, mentally and spiritually, but the positive energy that they exude will positively impact the people around them.
Alice is certified in 200 hrs Yoga Teacher's Training Course which is registered and qualified with Yoga Alliance USA certification standards.
She is further certified in 30 hrs Yoga Therapy Course and 50 hrs Yoga Anatomy Training Course, both in collaboration with Kaivalyadhama Yoga Institute Lonavla Pune, India.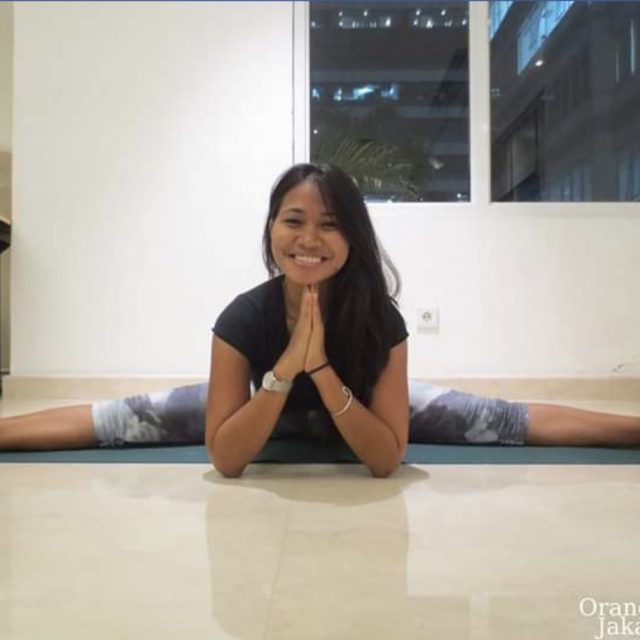 Bani Widyawati
Bani is a passionate yoga teacher who loves to inspire and encourage others to improve wellness and healthy lifestyle while enjoying the beauty of yoga. Yoga has been an integral part of her life for the last 12 years. She has trained with various teachers and styles including Hatha, Vinyasa and Power Yoga with qualifications from Bryan Kest and YogPeeth at Rishikesh India. Bani is creative, intuitive and a believer of safe practice which reflects in her gentle flow that integrates mindful movements and breaths.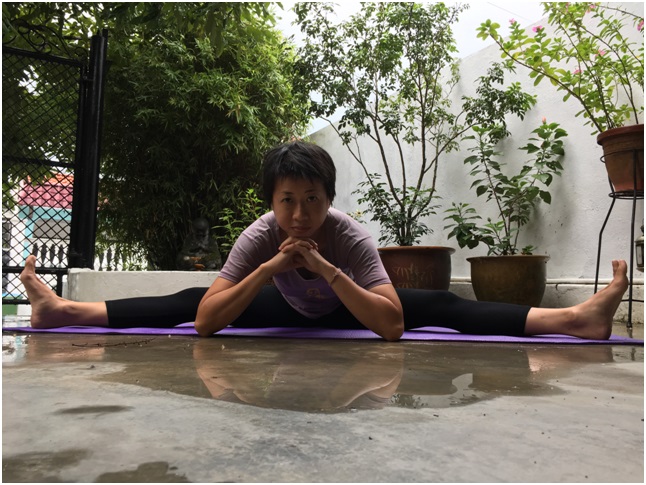 Chin Yun
Chin Yun started doing yoga in 2008 because of an excruciating back pain that happened out of the blue. After two months of trying all kinds of treatments that did not work, a constant practice of yoga healed her in one month.
Chin Yun continued with her practice till she felt that she needed to have a deeper understanding of yoga to further her practice. Hence, she got certified in 2011 as a yoga instructor. She started giving lessons to friends on and off but have not tried teaching in a real class.
Every few years, Chin Yun travels to India to deepen her knowledge on yoga. She's interested not only in asanas but she feels the philosophy of the yoga sutras are just as important and vital in contributing to how yoga can change one's lifestyle. However, she is aware that will only happen if the individual is interested in taking their yoga studies further.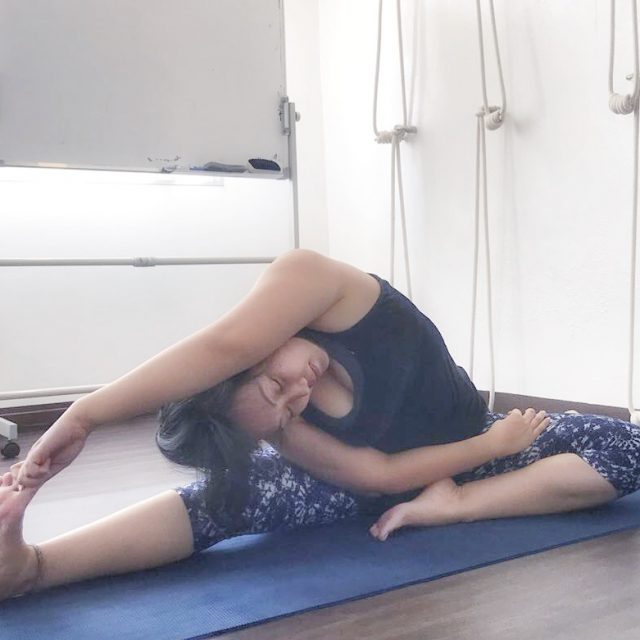 Emilia Lew
Emilia started her personal yoga journey in 2010 and has been teaching yoga since 2017. Yoga has become a way of life for her and she is passionate in trying to pass on the gift of yoga to anyone seeking a healthier lifestyle. She is definitely more focused about practicing yoga as a body and mind wellness rather than just a physical fitness, using yoga to help with restoring and healing the body and mind.
Emilia's classes aim to be a mindful meditative practice involving breathing exercises together with the physical practice. This helps with bringing a mental and physical awareness to the present moment and learning to listen and respect the body.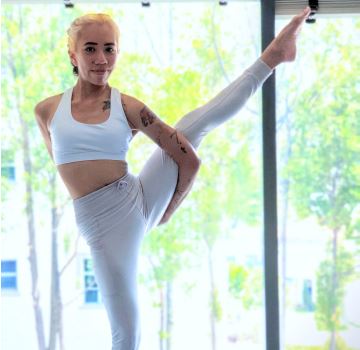 Enya Lim
Enya first stepped on a yoga mat as a teenager in the mid 2000s and rapidly fell asleep during the last five minutes of class, in Savasana. Subsequently she returned to practice infrequently, however always finding great reassurance in yoga's focus on the breath, and relishing the challenge of arm balances and inversions.
More than a decade on, Enya attained her RYT certification in Hatha Vinyasa at the Yoga Mandala under tutelage of the brilliant Jessica Sinclair, and possesses a renewed zest for yoga as not just mental and physical conditioning, but as a conscious mode of being, doing, and living.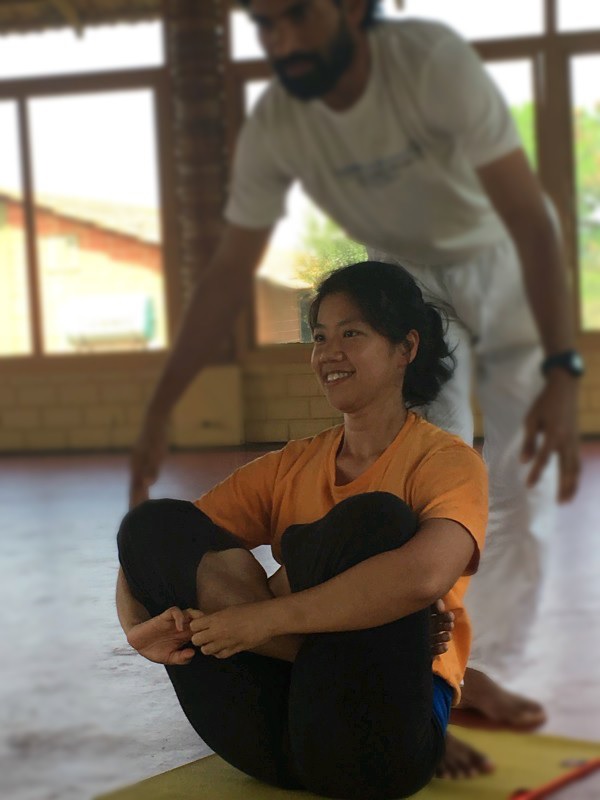 Jaszmine Lau
Jasz believes that yoga is for everyone. Whether it is for physical, mental or spiritual development, yoga says it all. A simple asana (yoga posture) if done with proper awareness could reap benefits as good as a challenging one.
She observes that most people feel intimidated in a yoga class when they could not perform an asana; while others stay at a respectful distance from the practice thinking that flexibility is a requirement. Jasz would love to share the yoga practice with everyone, help people see the beauty and benefits of the practice, and invite all to explore this inner journey together.
A strong believer of lifelong learning, Jasz completed her 200 hours teacher's training with Sri Ramananda Yoga Ashram in 2016 and started coaching private and group students. And just recently, she returned from Mysore, India, after a 100-hour intensive training in yoga asanas, pranayamas, yoga philosophy, chanting and meditation. Jasz is also a meditation teacher and facilitates healing workshops. She is a musician and studies the application of sound for physical, mental and emotional well-being.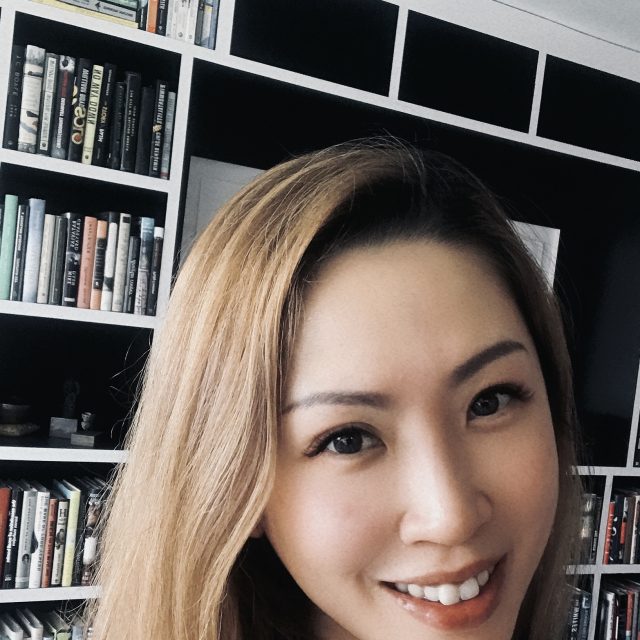 Josephine Chin
The phrase, "Yoga is a journey" is heard a lot in the yoga world. But as Josephine has learned in her own practice, it's not quite complete. Because yoga isn't just any journey, it's one's own journey: no two people experience it or grow from it in quite the same way. Practice with Josephine is all about taking the pressure off and guidance to discover one's own resources, so they can rely on themselves to keep progressing. She started her practice in 2014 and became a certified teacher in 2015.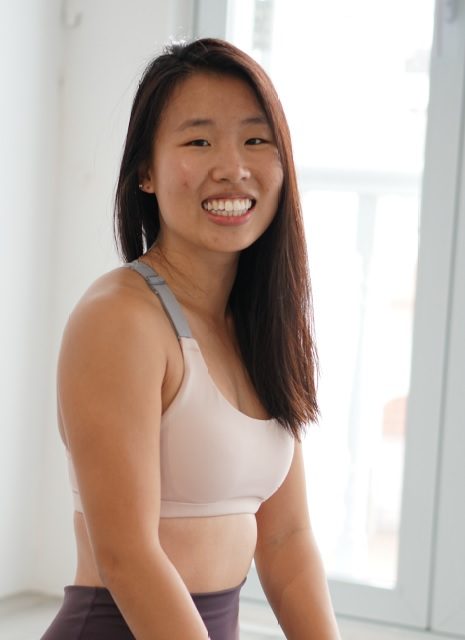 Kai Ching
As a yoga instructor, Kai Ching strives to help beginner yogis feel comfortable in their practice, learn essential postures and ensure a safe practice for everyone.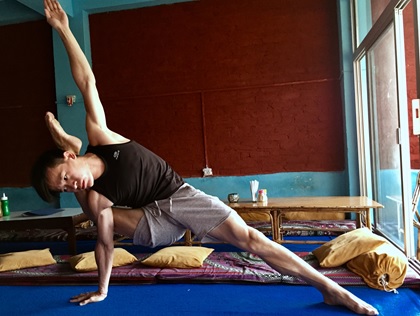 Kenneth Tan
Kenneth's experience working as a professional dancer has helped him to have a better understand of his yoga practise and teaching. He provides a wide range of yoga classes and customised instruction for individual skill, experience and body type.
His keen interest in promoting wellness lead him to pursue related courses like Reiki, Thai yoga massage, sound meditation etc. Kenneth is a strong believer in how yoga can benefit a person spiritually, mentally and physically.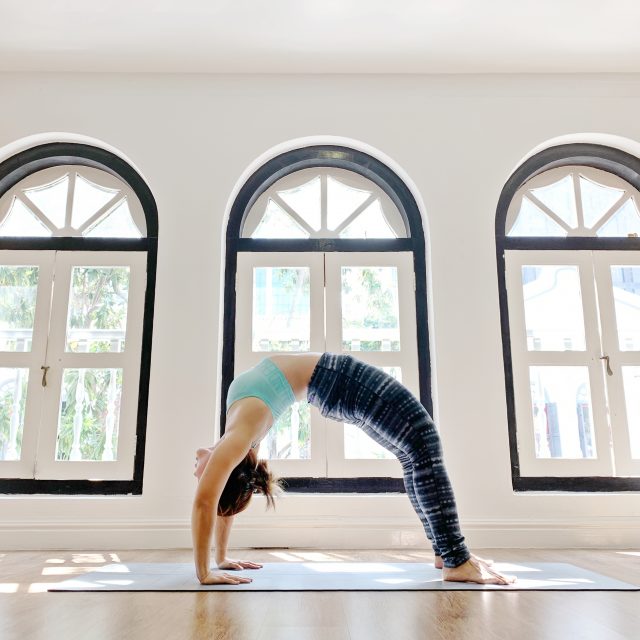 Lim Shuping
As an active and energetic individual, Shuping has always been in the competitive sports scene, until torn ligaments, dislocated shoulders and numerous other injuries at 19 years old left her to step out to recuperate. It was at 21 years old when Shuping found yoga to complement with her jogging passion, and she has never looked back. She has since learnt from several yoga studios, and is also certified with 200hr Yoga Alliance accredited Hatha-Vinyasa Yoga Teaching.
While yoga plays an active part in Shuping's life, she has never stop pursuing other forms of sports and exercises. Shuping is into dragon boating, cycling, jogging, rock climbing, and group classes like bodypump, circuit and freestyle group trainings. She is always learning and exploring complementing yoga into different activities to stay healthy and strong physically and mentally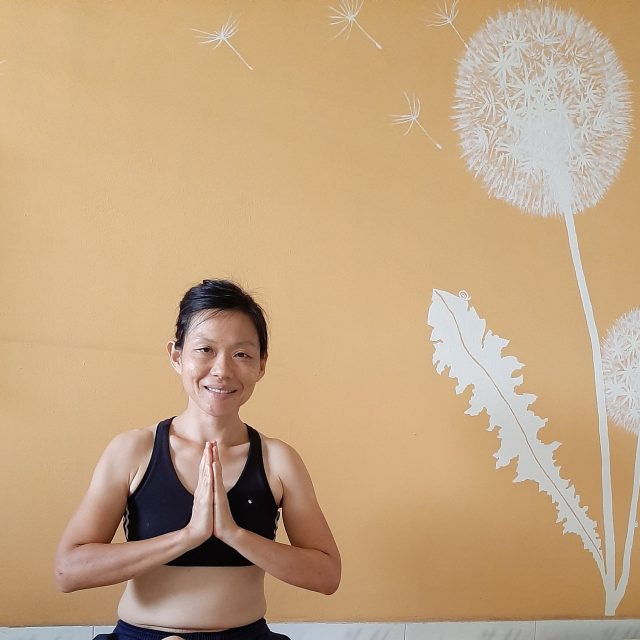 Lu Lu
Since her younger days, Lu Lu always had a constant battle with the pain and aches in her body. At 24 years old, she was diagnosed with slipped disc due to 'degenerative' origins. Of course, her condition did not improve with rest and physiotherapy wasn't working either. The more she shun away from exercise, the weaker she became. In 2016, she started her Yoga journey and became a Yoga instructor.
Yoga practices has helped Lu Lu to improve her awareness, bring stability to her mind and strength to her body. She strongly believes that anyone with any physical limitations (age, health, physique) can do something to improve their health through practicing Yoga with some determination and perseverance. Lu Lu's favourite category of yoga poses are the balancing asanas e.g. half-moon, tree, standing spilt etc. Such poses help to develop mental focus, stability, confidence, reduce stress and build core strength.
She is also certified in prenatal/postnatal yoga and sound healing. These relaxation techniques will help to instill calmness especially during pregnancy.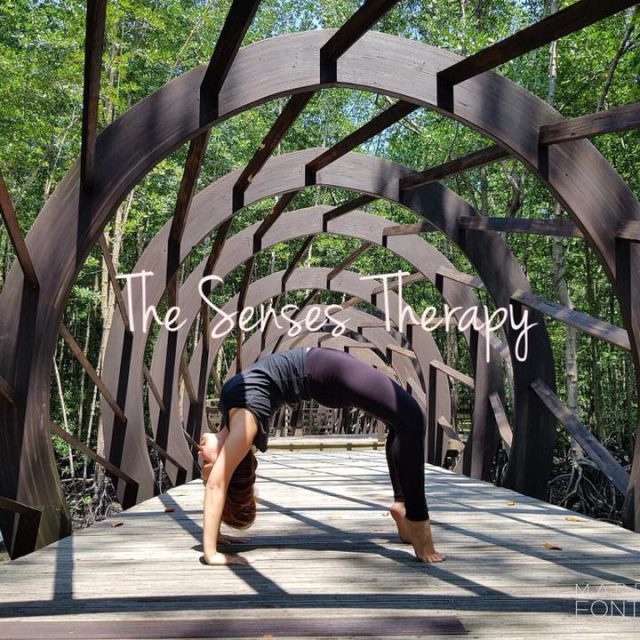 Lu Sin
Yoga has been a part of Lu Sin's life since 2015. It helps her grow stronger, become more flexible and confidence both physically and mentally. Lu Sin coaches public and private classes in both English and Mandarin. She completed her 200-hour yoga teacher training at Rishikul Yogshala, in Rishikesh, India, the birth place of yoga.
She is deeply grateful for the wisdom, love and care that the teachers have shared with her. "If you can breathe, you can do yoga", regardless of age, interest or experience, there is always a style that will suit you. Lu Sin feels honoured to be a part of others' journey to realising the peace and joy that yoga practise can bring to them.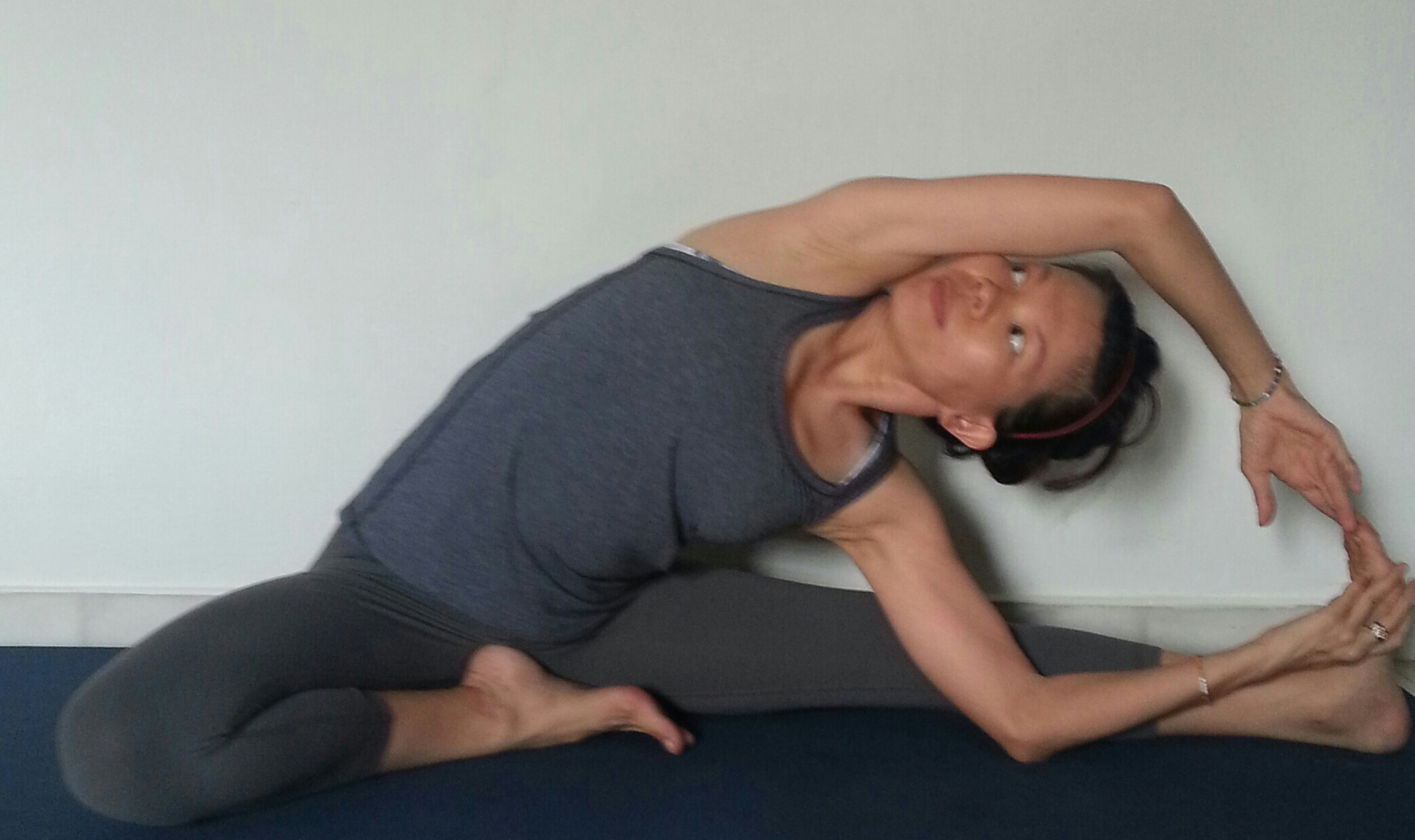 Zann Ang
Zann has been practising yoga since 2011. She recently just completed her 200 hours Yoga Alliance Accredited Teacher Training with PURE yoga and graduated with a certificate.
Although she knows that she is a fresh graduate, she will appreciate it if she is given a chance to teach. Zann has both the commitment as well as dedication and will teach with her whole heart while sharing her knowledge with students from what she has learnt so far.
Central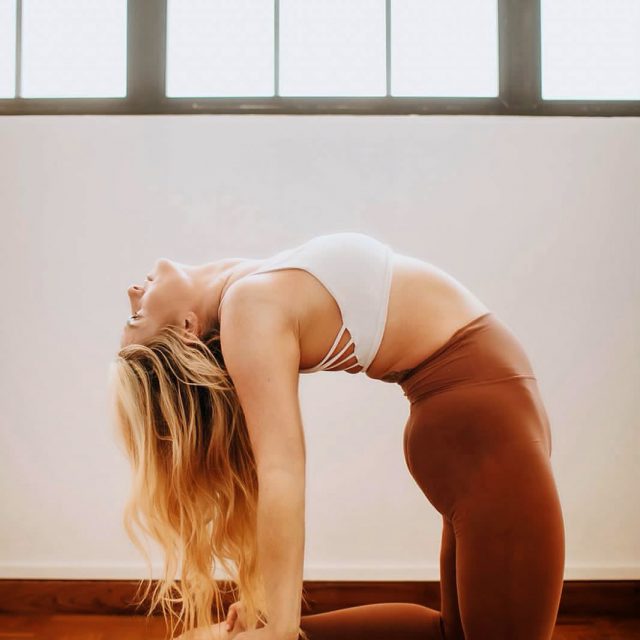 Angelita Yauretsi
In Angelita's class, her goal is to open up her students understanding of how their body works as one. She combines the natural curves of the spine, healthy alignments and a strong foundation through a variety of performed exercises and postures to show how functional movements work. This benefits her students' yoga practice as well as their movements in their daily lives.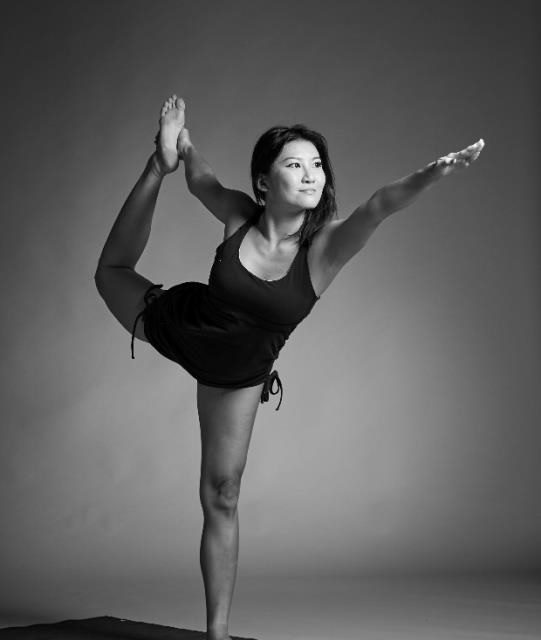 Bernice Tan
Bernice stumbled upon yoga in 2009 out of curiosity and soon it became her daily routine. After years of dedicated personal practice, she attended her first Teacher Training in 2017. Teaching wasn't meant to be the intention of her RYT in the beginning. However, it was already meant to be her path in a certain way.
Some unfortunate events happened right after completion of her RYT, which led Bernice devastated with herself. She seek help and inspiration from her inner self and coach. Then, she tried getting out of her comfort zone by making major changes including teaching. She is very grateful to receive many continuous opportunities to kick off her teaching career, which totally transformed the state of her mind and how she perceived herself. Bernice soon found a happier version of herself by sharing her knowledge and helping others to find inner peace and self-transformation – mentally and physically.
She believes yoga is a lifelong learning path. Regardless personal life or in-class, she always speaks from her heart to inspire others to strive for a mindful lifestyle and spread the idea of being spiritual by practicing compassion to each other in one's daily life. It's Bernice passion to create an uplifting, humble, non-judgment and supportive environment to let students explore their body and consciousness and feel encouraged.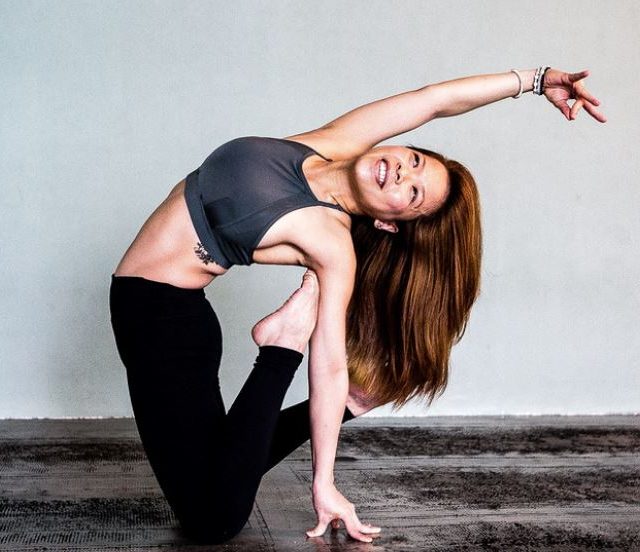 Cecilia Wong
Cecilia has always been into competitive sports like Netball, Touch Rugby during school days. But sports came to a halt when she had to stop school to pursue full-time work before secondary education came to an end. Eventually, having the slightest stretch became so hard.
Fast forward to early 2017, with the resolution to keep fit, she attended her first ever yoga practice and it was an instant love despite struggling with the random shapes the teacher put the class in. And as Cecilia adjusted to a more mindful, healthier lifestyle, Yoga has played a vital role in keeping her grounded whenever the day gets tough. She knows for sure that she will always have the mat to turn to and that she will always feel so much better after the practice. She completed her YTT200hrs back in April 2019. Cecilia's personal practice consists disciplines in Hatha and Vinyasas, but she loves to always throw in some core work in her sequences too.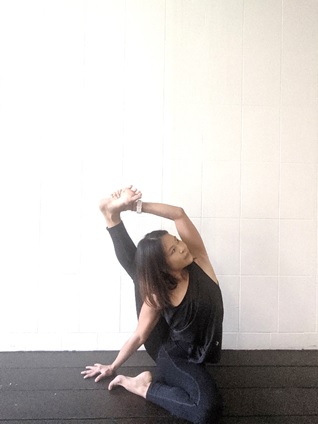 Cheryl Wen
Cheryl is a firm believer that anyone can practice yoga and reap the benefits of yoga. She is an advocate for building a strong foundation through an emphasis on technique and proper alignment for a safe and meaningful practice – whether in fluid movement or stillness.
As a Yoga Alliance Certified teacher, Cheryl teaches a variety of yoga styles including beginners, hatha, vinyasa and yin, with classes customised to the students' needs.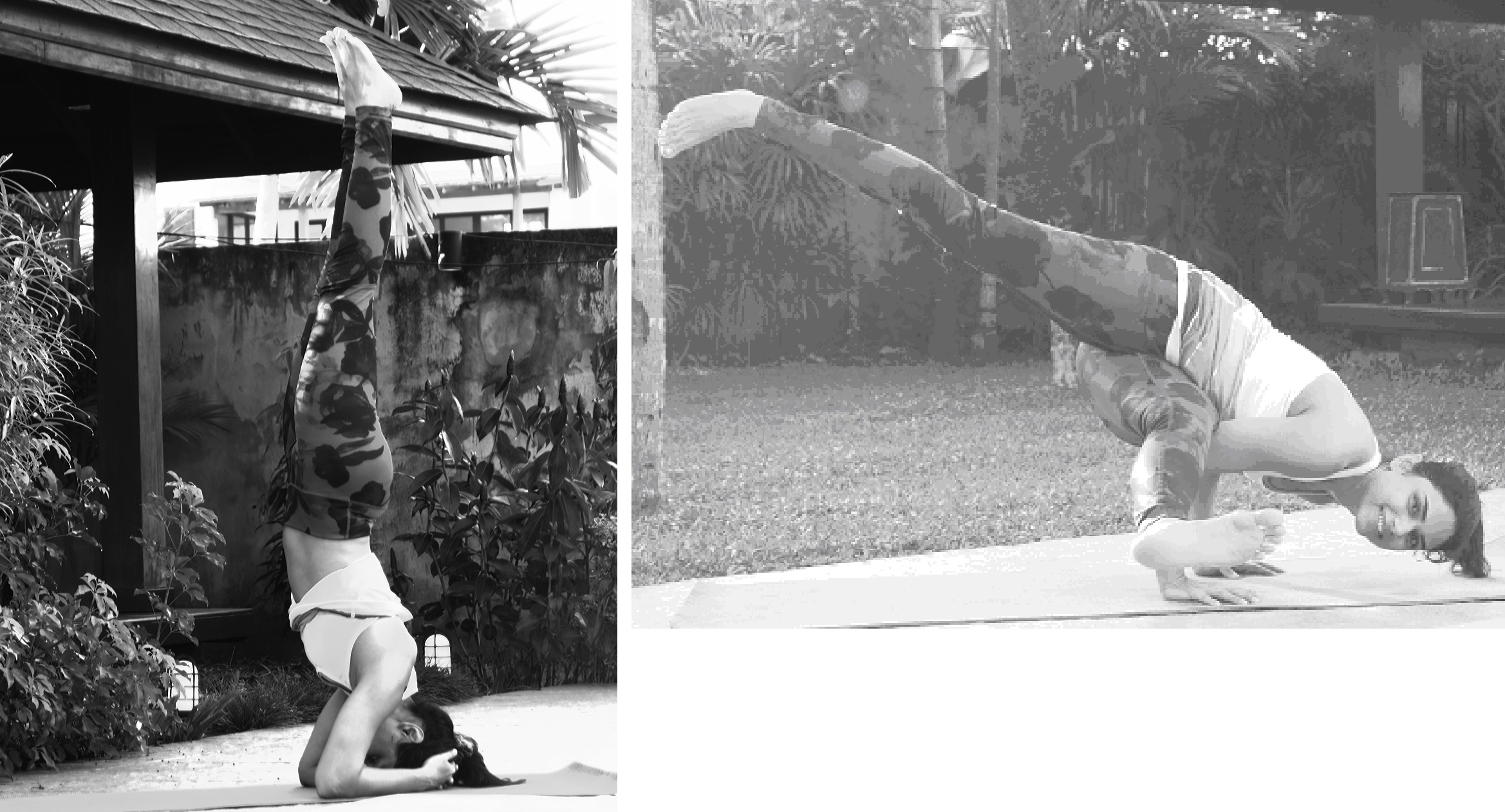 Deepti
Deepti is internationally qualified and certified after completing the Ashtanga Vinyasa Teacher Training 200 hour course under Tirisula Yoga, Singapore. She was personally coached by Master Paalu Ramasamy and Master Satya Chong Weiling at Tirisula Yoga, one of the oldest yoga schools in Singapore.
She scored high distinctions in the course (83%) and finished in the Top 5 of the batch in Practical exam. Aside from that, she has also completed both the Kundalini Yoga module as well as the Kids Yoga module.
In fact, she is constantly advancing her yoga practice by attending "Master class" every week at Tirisula Yoga along with attending weekly meditation classes at SSMY, Singapore School of Meditation and Yoga.
Her strengths include arm balances, inversions, core and Pranayama.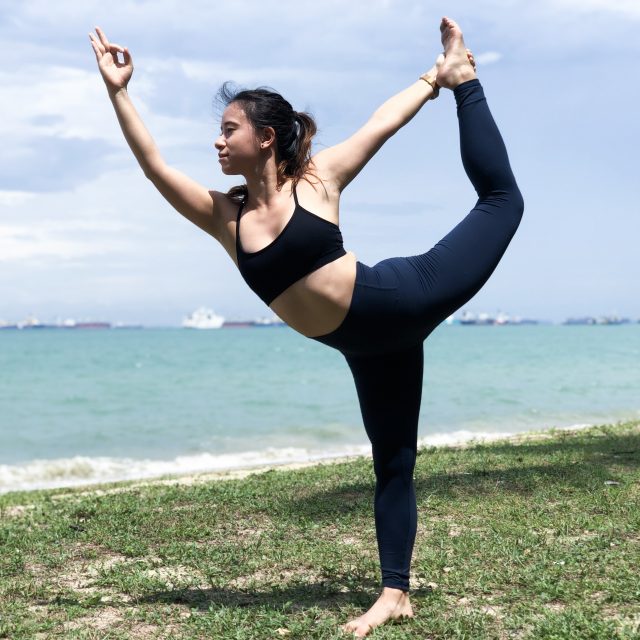 Elena Ho
Elena values awareness and quality of movement though yoga. She delivers Vinyasa classes that are nurturing, but challenging; with a strong focus on alignment and finding what feels good. She believes that every individual seeks something different in yoga and is passionate about guiding others in that journey.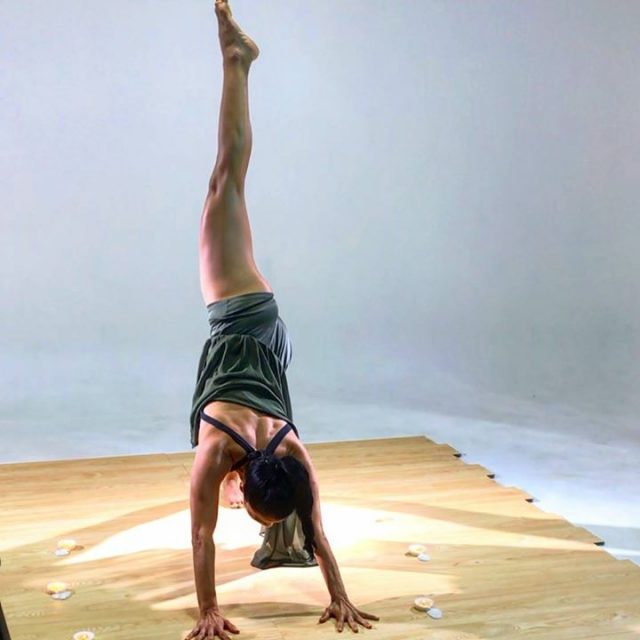 Francesca Harriman
Francesca is a certified yoga instructor who graduated from Yoga Vidya Gurukul in Nashik, India. She has been a professional dancer for over 20 years, and loves how yoga and dance compliments each other in terms of balance, control, focus and breathing.
Francesca is also a passionate rock climber, and yoga has played a huge part in her accomplishment of challenging routes. Yoga strengthens her muscles and joints, and more importantly leaving her injury-free from this extreme sport.
She ensures that her yoga classes are not all serious. Her light-hearted and fun-spirited approach would ease students to connect between the mind, body and spirit as they flow through their practice.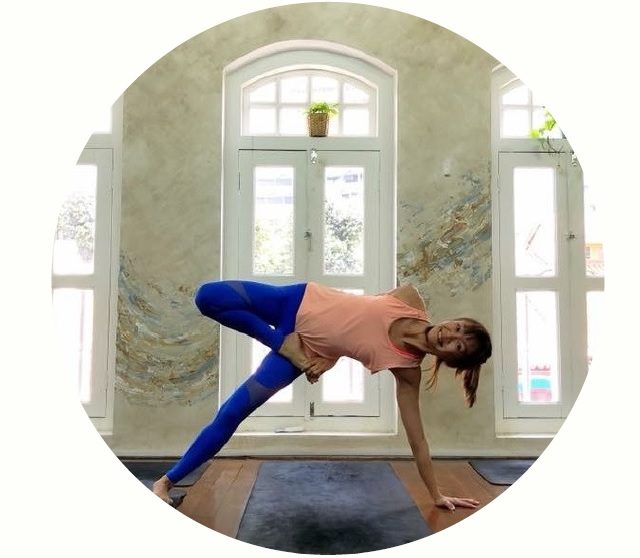 Jenny Voong
Jenny completed her Vinyasa Flow RYT200 in September 2018 and has been teaching yoga since December 2018. She has been practicing different styles of yoga since 2015. She finds solace on the mat and enjoy the harmonization of my body, mind and spirit.
Jenny continues to dive deeper into her practice and at the same time, wants to share her yoga experience with everyone.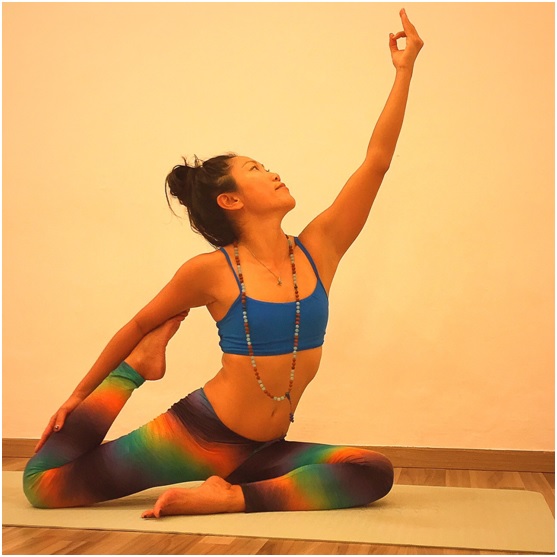 Lyndalou Yang
Lyndalou is an adrenalin junkie, very much into extreme sports. While wakeboarding was her passion, whiplash, strained and tight muscles were the payoffs for the thrills she seek. To fuel her passion, she was focused on training to be stronger, failing to see flexibility as an asset.
Lyndalou first yoga class was 16 years ago. Ignorant to what Yoga is about or any of its philosophies, she picked an Ashtanga Yoga class because of the word "cardio". What she felt at the end of the class resonated with her body, mind and soul. She love it. That day opened the gateway to Yoga for her, since then, Lyndalou never turned back.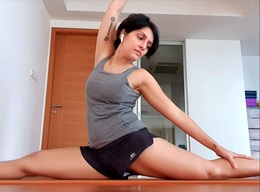 Megha Panchal
Megha's yoga journey started in 2010 and now it has become part of her lifestyle. She often brings creativity in her teaching to make the session enjoyable and at the same time, allow her students to learn more about their bodies, which helps to deepen in their practice. Megha believes in connecting with people in her journey to bring about positivity and make life wonderful and enjoyable. As much as yoga is a journey, she strongly believes that students are the biggest teachers.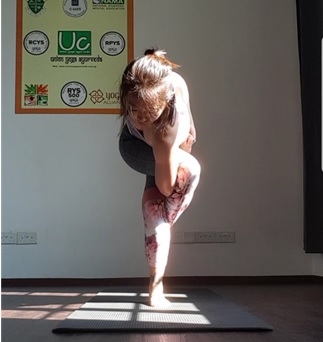 Monica Ao
Monica's passion in yoga came when she started doing yoga after stepping into the workforce upon graduation. She found yoga beneficial in many aspects including both physical and mental wellness. She loves sharing a fun and challenging class with her students. To Monica, yoga is not about achieving advance poses at a short span of time, but a long-term commitment into regular practices, and the journey that really matter.
In her classes, she emphasises on safety and sustainable practice. The yoga styles she teach range from basic, stretch, yin & yang, vinyasa flow to power flow. In all of Monica's classes, she provides various options and adjustments for students of different levels so that students can progressively build confidence and strength. She hopes to be able to pay it forward, by creating an encouraging, safe and fun space for students to explore movement and simply feel good from the workout or stretch.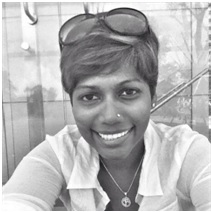 Renuga Devi
Renuga relationship with yoga started when she was facing a turbulent period in her life. She eventually found her path in yoga which liberated her from "a deep hole".
Since then, she has been practicing various yoga styles under different teachers. She soon found the ultimate reason for self practice-uniting one's body, mind, soul and breath. In search for a deeper connection to yoga, she completed her 500-hour Teacher Training with Don Peers and is deeply honored for the additional guidance from teachers: San, Ross Rayburn and Leslie Kaminoff who have shared their love and knowledge generously. Out of the mat, she gets a kick out of climbing trees and diving.
She finds it inspiring and rewarding to be on the other side of the mat, to watch students come alive, respecting their body, honoring their breath and enjoying their practice. She hopes she can lead individuals towards a deeper level of physical fitness and a stronger connection to their body and mind.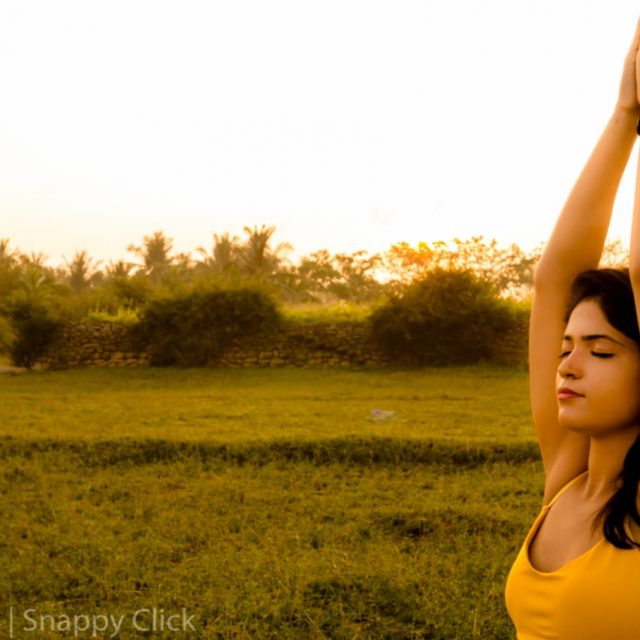 Shivanee Mohan
Born in India, Shivanee did her first Hanumanasana at the age of 7 watching her uncle in practice whenever she used to visit them for summer holidays. She started her meditation journey in 2005 and got the glimpse of what happiness and bliss is like. After completing school in 2009, life happened and she went on to completing her degree and then MBA in Finance. Eventually, she landed a job with a private finance company, where happiness and bliss felt to be on other side of the spectrum.
Shivanee knew the tools to apply and regular practice of yoga made her realise how yoga can affect and improve all different areas of our body and life. She decided to stop climbing the corporate ladder and start sharing this ancient practice to achieve happiness. She believes in the healing power of yoga for our physical and mental health. Her classes will make you feel energetic, healed and relaxed at the same time.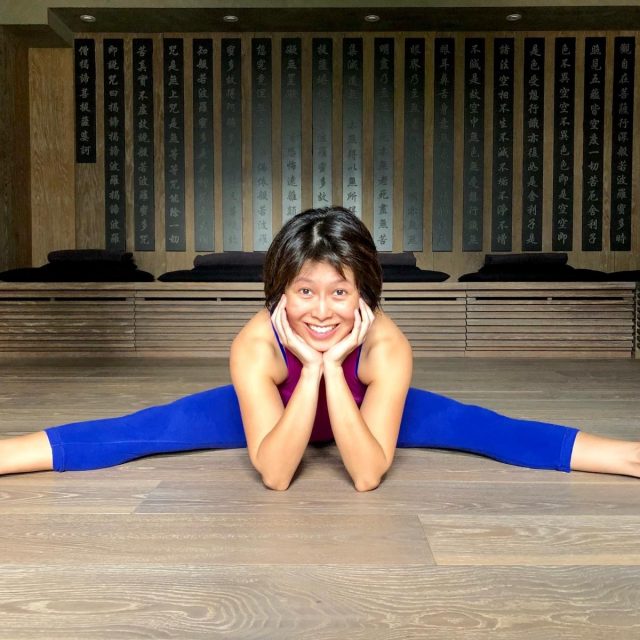 Yvonne Ow
Yvonne first started practicing yoga in 2003 in Paris, and it quickly became a calming constant against her nomadic lifestyle, an anchor to her diplomatic career that took her across various countries in Europe. She deepened her knowledge and learning of yoga under various renowned international teachers, though she firmly believes it is through her regular and daily teachers' dedication and nurturing that her practice blossomed.
Moving to Hong Kong in 2010, and again in 2017, she cultivated a consistent Mysore practice under the guidance of her teachers. Yvonne loves the 'meditative movement' of Ashtanga Yoga, and sees Vinyasa Yoga as complimentary in its alignment and sequencing aspects. She is a 500Hr-RYT Teacher and also completed the Advanced Teacher Training.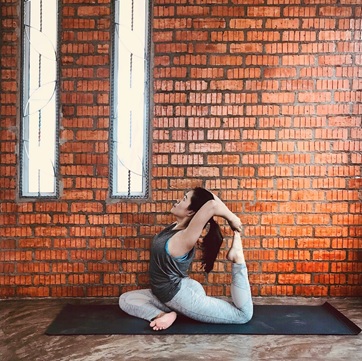 Vivien Phang
Vivien attended her first yoga class in 2013 and her thoughts on yoga changed – there is so much core and strength involved! She was hooked and pursued her 200Hr certification in 2015.
In 2017, Vivien went back to her regular practice with a new perspective, focusing more on mindfulness and awareness to the body. Yoga is an endless learning journey and she hopes to inspire people from all walks of life.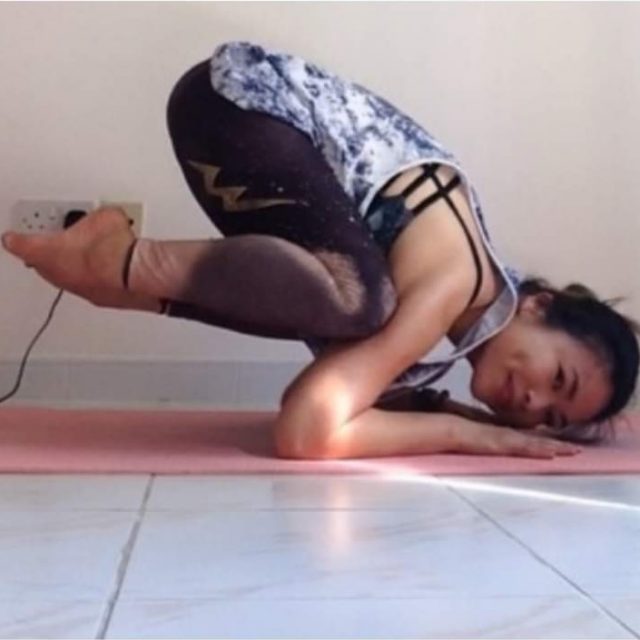 Ziu Zit
Ziu Zit started practicing yoga in 2003 as part of her fitness routine. It wasn't love at first sight and it took a few years of dancing around before she realised that yoga is the one that she kept falling back to.
Ziu Zit was blessed to meet her first guru in Singapore and he sparked her interest to teach. However, it was after moving to Dubai where she completed her teachers training in 2013. From there, she completed her prenatal/postnatal yoga training.
Ziu Zit believes that yoga is for everyone and that there is a teacher for everyone. Sometimes, it just takes time to find what fits.