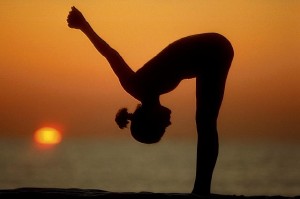 "Personalise your workout with Ananda Yoga!"
Ananda Yoga is a combination of asanas, pranayama, meditation techniques and yoga philosophy. It focuses on proper alignment, continual relaxation and increased awareness. More importantly, each asana is capable of adapting and catering to the needs of the one who is practicing it.
| Pax | Fixed-Class | Flexi-Class |
| --- | --- | --- |
| 1 | S$240 | S$320 |
| 2 | S$300 | S$380 |
| 3 | S$360 | S$450 |
| 4 | S$420 | S$500 |
| | | |
| --- | --- | --- |
| Term | : | 4 sessions per month |
| Frequency | : | Once a week |
| Duration | : | 60 minutes |
| Location | : | Your home or any convenient place |
What does "Ananda" mean?

In Sanskrit, the word "Ananda" means bliss. It is termed this way to portray a blissful feeling upon practicing it.
What is the purpose of Ananda Yoga?

Ananda Yoga is designed to incorporate and unify the physical, mental and spiritual levels of your being. It is also an exceptional tool for spiritual growth.
What are the benefits of Ananda Yoga?

Through the various poses and body angles, you will be able to reap the benefits of Ananda Yoga. These angles assists in releasing energy throughout your body, ensuring that your body will attain balance. It is through balance that you will be able to enjoy a happier and healthier life.

Healing

Apart from keeping you fit and healthy, Ananda Yoga also has the ability to cure quite a number of diseases.
Stabilised Mind

Ananda Yoga aids you in recognising your inner-self through contemplation.
Positive Energy

Ananda Yoga teaches you to learn to have a more optimistic outlook in life.
Purified Soul

Ananda Yoga removes negative traits like selfishness and gives you a different mindset about the world.
---
Sign up for Private Yoga Classes Today!

To register for Ananda Yoga classes, simply click on "Register" and you'll be taken to the registration page.
You'll be required to fill in all your necessary particulars. After doing so, click on "Send" and await for a call from us.
We will try to get back to you as soon as we can to make further arrangements.