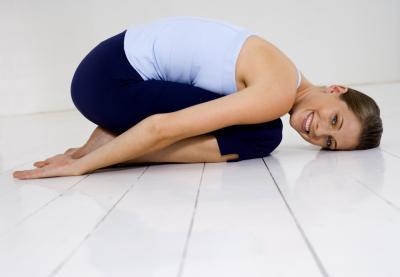 "Stay in the pink of health after birth with Postnatal Yoga!"
Postnatal Yoga is an ideal workout for mothers after they have given birth. It assists in getting them back into shape, both physically and mentally. The first six months after birth is the most crucial period that women should pay attention to. Hence, by taking up Postnatal Yoga, they will learn to cope better with the change in their body and not becoming stressed over it.
| Pax | Fee |
| --- | --- |
| 1 | S$300 |
| 2 | S$360 |
| 3 | S$420 |
| 4 | S$480 |
| | | |
| --- | --- | --- |
| Term | : | 4 sessions per month |
| Frequency | : | Once a week |
| Duration | : | 60 minutes |
| Location | : | Your home or any convenient place |
What does "Postnatal" mean?

Postnatal simply refers to the initial stages of a woman after they have given birth. It involves meeting the requirements of both the mother and the newly born.
What is the purpose of Postnatal Yoga?

Postnatal Yoga provides mothers with the necessary support in the stage of changing responsibilities. The goal is to assist them in remaining fit, feeling confident and increasing their stamina.
What are the benefits of Postnatal Yoga?

As mentioned, the first six months after birth is a significant period for mothers. Hence, we will strongly suggest Postnatal Yoga for mothers who have recently given birth, especially if they are just having their first child.

Nice Figure

You'll be able to attain a proper body shape, preventing the sagging of abdominal muscles.
Prevent Bladder & Urinary Problems

Postnatal Yoga strengthens the pelvic floor, preventing such problems from occurring.
Boost Metabolic Rate

This supports a healthy postpartum weight loss.
Increases Energy

Postnatal Yoga increases your energy, allowing you to experience a relief from stress.
---
Sign up for Private Yoga Classes Today!

To register for Ananda Yoga classes, simply click on "Register" and you'll be taken to the registration page.
You'll be required to fill in all your necessary particulars. After doing so, click on "Send" and await for a call from us.
We will try to get back to you as soon as we can to make further arrangements.