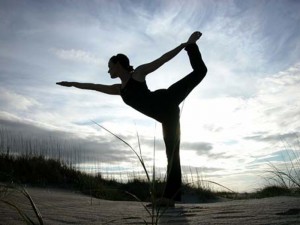 "Lead a healthier lifestyle with Sivananda Yoga!"
Sivananda Yoga is a modified version of the very common, Hatha Yoga. The poses and movements in Sivananda Yoga focuses on the health and wellbeing of the individual practicing it. It is usually slow paced and gentle, emphasising more on relaxation and breathing techniques.
What does "Sivananda" mean?

The word "Sivananda" actually derives from the surname of Swami Sivananda, who is actually the founder of Sivananda Yoga. He was the one who taught Swami Vishnu-devananda, his disciple. Based on his teachings, his disciple introduced them to other Western countries.
What is the purpose of Sivananda Yoga?

Sivananda Yoga are mainly focused on 12 poses. This allows one to have ample practice for each pose and excel in it. Ultimately, the goal of Sivananda Yoga is to promote physical, mental and spiritual wellness through slow and gentle movements.
What are the benefits of Sivananda Yoga?

By practicing Sivananda Yoga, you will soon realise that you will be able to focus on what you had set out to accomplish. In other words, you will not get distracted or divert away from the task currently at hand.

Strengthen Muscles

Sivananda Yoga allows you to strengthen your muscles while harmonising your body, mind and soul.
Balanced Mind

Sivananda Yoga also helps to clear your mind, allowing you to achieve inner peace.
Maintain Composure

By practicing Sivananda Yoga, you will also learn to cope when dealing with a stressful situation.
Fees
The lesson fee shown below is fixed and nett. We DO NOT charge GST or any other hidden cost.
---
Fixed Schedule Class Rates:
| | | |
| --- | --- | --- |
| Pax | 1 Class | 4 Classes |
| 1 | S$100 | S$300 |
| 2 | S$125 | S$360 |
| 3 | S$150 | S$420 |
| 4 | S$180 | S$480 |
| | | |
| --- | --- | --- |
| Pax | 8 Classes | 12 Classes |
| 1 | S$560 | S$780 |
| 2 | S$680 | S$960 |
| 3 | S$800 | S$1,140 |
| 4 | S$920 | S$1,320 |
---
Flexible Schedule Class Rates:
| | | |
| --- | --- | --- |
| Pax | 4 Classes | 8 Classes |
| 1 | S$380 | S$720 |
| 2 | S$440 | S$840 |
| 3 | S$500 | S$960 |
| 4 | S$560 | S$1,080 |
| | |
| --- | --- |
| Pax | 12 Classes |
| 1 | S$1,020 |
| 2 | S$1,200 |
| 3 | S$1,380 |
| 4 | S$1,560 |