Instructors' Profile
Since 2012, OMG Yoga has grown to over a pool of 100 yoga instructors. These are just some of the quality yoga instructors that we have ready for our students.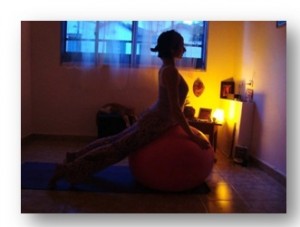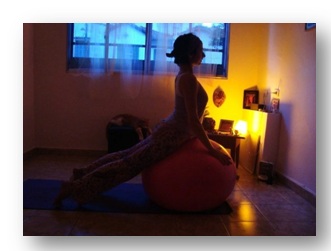 Magali Gallello
Magali is a RYT500 and RPYT certified yoga instructor, with 9 years of experience in teaching and more than 14 years of practice, a drama therapist with a broad range of expertise and experience in working with people under any health condition and a medical clown working in hospitals. She started studying and teaching Yoga in Brazil, where she participated in academic studies at the School of Medicine of Sao Paulo, regarding the auxiliary use of Yoga on psychiatric treatments, nervous system disturbs, orthopaedic issues and some chronicle diseases management. In 2008, she went to India and initiated studies in Vedanta, Sanskrit, Ayurveda and Yoga Therapy. Back to Brazil, she conducted yoga classes being recommended by Orthopaedists, Psychologists, Psychiatrists and Ayurveda practitioners to their patients.
After teaching Yoga in the UK for almost 2 years, she moved to Singapore, where since 2012, has been teaching Hatha Yoga, Power Yoga, Yoga Therapy, Restorative classes, Pre and Post Natal Yoga, Yoga for elderly, Yoga for people with special needs.
Her classes are tailored to offer solid foundation on how to perform asanas (yoga poses) with proper alignment, with and without props, combining pranayamas, bandhas, yoganidra and meditation, encouraging students to develop their own practice and to improve self-awareness, emotional and physical balance, gratitude for life and joy.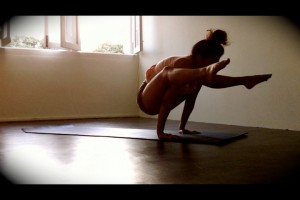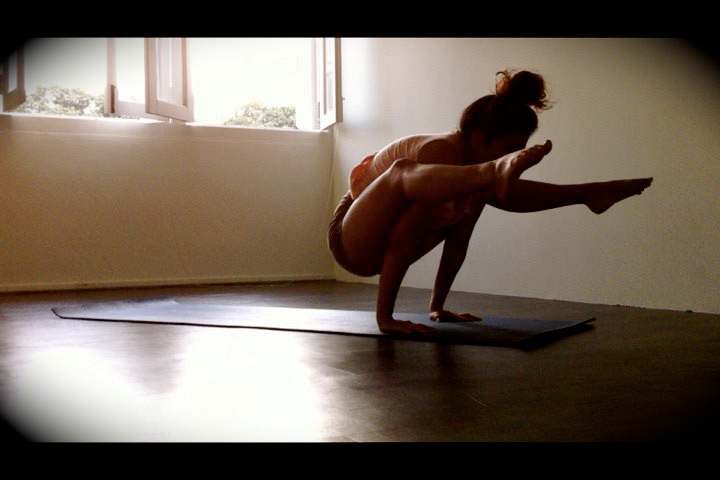 Azyan
Azyan has been teaching and training since 17 and is a graduate from Tirisula Yoga trained by Master Paalu Ramasamy (Brillionnaire) and Master Satya Wei Ling, Singapore and studied under some of the world's most respected yogis such as John Ogilvie, Rodney Yee , Colleen Saidman and James Figuera.
Azyan has a background in Hatha and Ashtanga Yoga and her style of teaching is structured to suit the individual.
Her approach to yoga classes in a lighthearted but focused manner, steering her students towards a focused, dedicated and balanced experience to assist them in gaining clarity and peace of mind offering a change in their lives. Satisfied and loyal clientele varies from top-notch CEO to polytechnic athletes.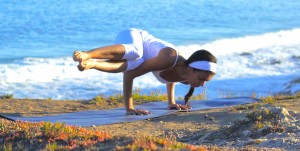 Rashita
Rashita is a 500hr Registered Yoga Alliance Instructor from Singapore. She believes yoga is a lifelong process. Each practice opens one to the idea that there is always more to know. That growth is a constant in this practice, whether physically, mentally, or spiritually, as long as one is open to it.
She encourage students to practice the postures in a way that reflects the ethical tenets of yoga: to practice non-violence toward their own bodies; to be truthful (with themselves) about their capabilities; to practice without attachment to imagined future results, and so on. A sense of humor and an attitude of curiosity are, she believe, all you need to get started.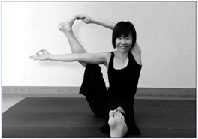 Betty
Betty came into Yoga purely by curiosity. As the years passed, it was the beginning of a long inward journey.  Yoga teaches her that everything in life is temporary. When things are going good, enjoy it because it won't last forever. When things are going wrong, don't worry as it can't last forever either. We are so used to hear people say "everything happens for a reason". Maybe everything doesn't happen for a reason; but rather it's what we learn from the experience that gives it reason.
Betty is glad that she found the gift of my life – that's yoga and now she would like to share the knowledge of yoga as well as connect people around her through yoga. She believe Yoga has something for everyone, at every stage of life's journey: one just needs to let go of one's expectations and start the explorations, be it on or off the mat!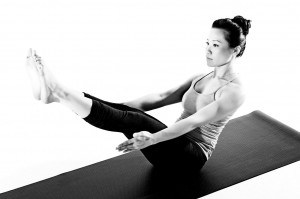 Nicole
Nicole has been in the teaching scene for the past eight years, albeit most of it was spent in music, academic and speech and drama, she found teaching yoga to be the most enjoyable.
She obtained her 200 RYT from the teacher training conducted at True Yoga. Since then, she has co-taught public classes in True Yoga, conducted Hatha and Yin classes in Om Shiva Yoga, covered classes in True Fitness and taught private Vinyasa sessions. Continuing her own practice and teaching yoga now go hand in hand as she sequence classes based on what she practise.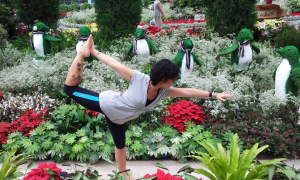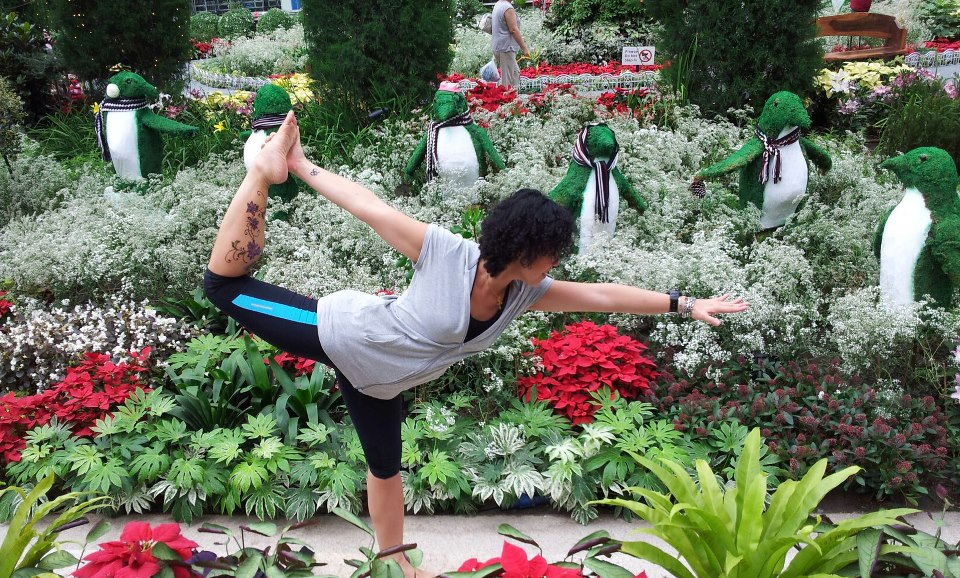 Johanna
Johanna is a dedicated, caring, knowledgeable, all rounder ACE, Functional Training & TRX Certified Personal Trainer who later become a Singapore Bodywork Pilates Matwork Instructor. After which, she upgraded her skills to become a 200hrs Absolute Hot Yoga Teacher as well as a 30hrs Yin Yoga Teacher. She is also a Hot Yoga/Bikram Yoga/Yin Yoga practitioner and recently this year, she picked up Asthanga Yoga with James Figeriz.
Yoga is her Passion. She loves to continually upgrade herself with courses, as such she will be embarking on a 280hrs Rainbows Kids, Family(Pre & Post-natal), Community and Birth light Teacher training in Italy in August 2013. She specialises in Hot Yoga, Bikram Yoga, Hatha Yoga, Vinyasa Yoga, Yoga Core/Balance, Yin Yoga, Kids Yoga, Yoga Stretch, Pilates Matwork, Standing Pilates, Pilates Core.
Teaching is her passion and a way she can give back to the community, by guiding her students with proper methods and forms, moulding back and structuring their physiques, health and being still with mindfulness.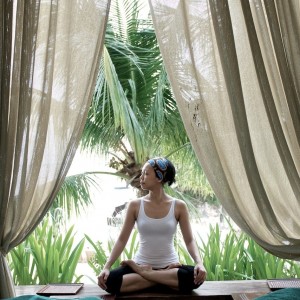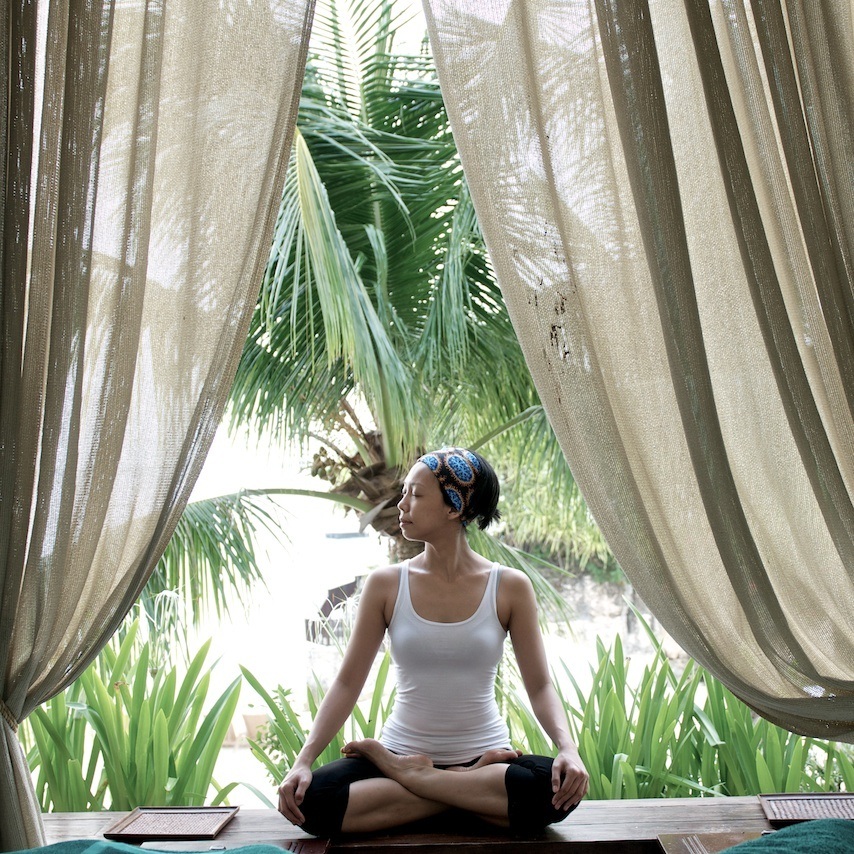 Ellen
Ellen was introduced to Yoga 10 years ago through dance classes and started practicing intensely since 2008, as a means of balancing the pace and intensity of her corporate job as a head-hunter. Regular practice brought about calmness and healing in the body, and she fell in love with Yoga. Through her journey of practice, it has given her the gift of awareness through the experience of uniting the breath, body and mind. More than just physical benefits, Yoga also brings about understanding 'living life to the fullest' and to always honest with oneself.
Yoga starts its work by changing of the physiology of the body, which results in an improved overall body system. Yoga is for everyone from all walks of life and it can be fun and exciting. She wants to share the practice with others by providing guidance through the understanding of their own body movement and potential. She teaches Introduction to Yoga (Hatha), Flow Yoga (Vinyasa) and Kids Yoga, to individuals and group classes.
Ellen is a certified Yoga Teacher from Dr Venky's Shivshakti Yoga Institute (International) India, certified in Standard First Aid with a background in Jazz dance, which continues until today. She is in the process of a Kids Yoga Certification course, which will complete by March 2013.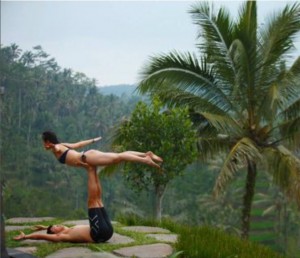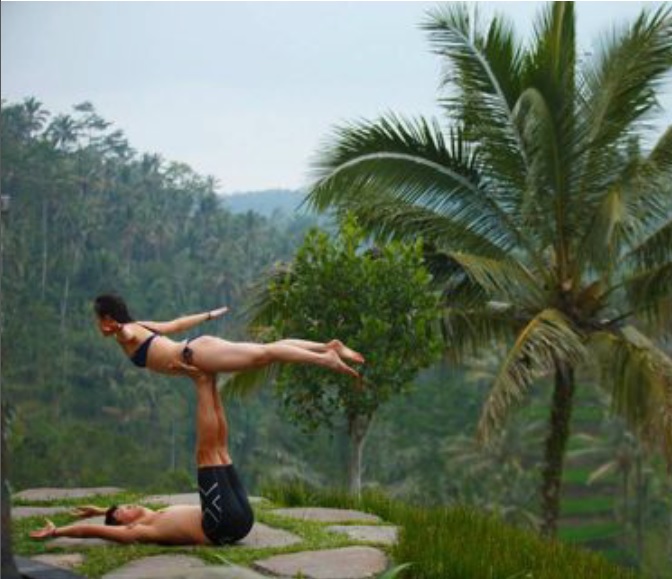 Irene
Irene believes that yoga, practiced with the right mindset can be the answer to an ailing mind and body. Her current focus is to pursue a deeper understanding and knowledge for Yoga Anatomy. Apart from maintaining a daily yoga practice, Irene loves to run and is a die-hard supporter for her husband endeavors in Ironman and Marathon races.
Irene is a highly motivated and driven communication professional who has more than 10 years of experience in developing branding and marketing strategies. Irene made a switch from a corporate career to teaching yoga after experiencing the wonderful benefits that happened to her.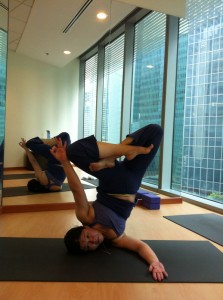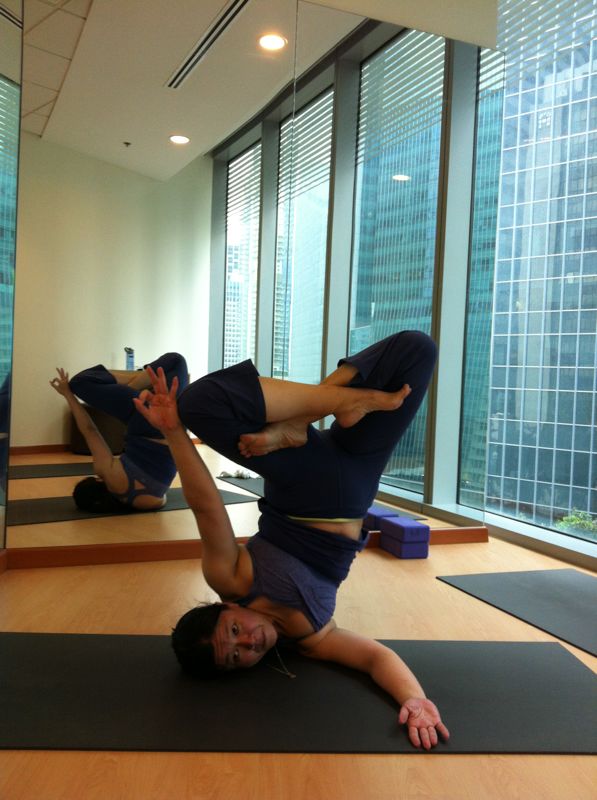 Pek Yew
Pek Yew's journey with yoga began in 2008, when the liberating and balancing benefits she enjoyed from the practice inspired her to make yoga an integral part of her life. Since then, Pek Yew took True Yoga's 200-hour Yoga Teacher Training Course, accredited by the International Yoga Alliance, studying the philosophy, physiology and anatomy of yoga with a team of experienced teachers including Stephen Thomas, Matthew Sweeney and Simon Bourg Oliver.
To continue her exploration and deepen her studies, Pek Yew has also attended workshops with prominent teachers such as Stephen Thomas, Kino MacGregor and Richard Freeman. She is especially drawn to the dynamism, fluidity and self-discipline of Ashtanga Vinyasa yoga.
Pek Yew's goal is to teach from her level of practice with sincerity and share with fellow practitioners how to practice safely and inculcate mindfulness in every breath and asana. Ultimately, to help one see movement in stillness and  find stillness in movement.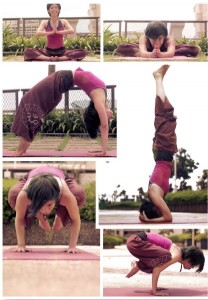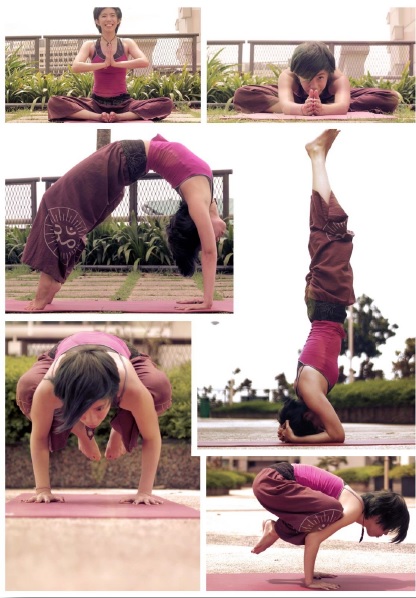 Seraphina Lum
Seraphina's experiences so far have shown her that life is fleeting, and one should live their own joy while revelling in their own unique; amazing journey.
She never really felt close to her body, indulging in one too many late nights, junk food binges and unnecessary worries. Slowly but surely, yoga was reintroduced to her, fostering a friendship and deep appreciation on her part about how the body takes care of her brief existence on earth.
After a year of practicing yoga, she felt inspired to make a career switch and travelled to India to attend Yoga Teacher Training in beautiful Rishikesh. It was an honour for her to learn from Dr Jitendra Das, whose discipline and passion for yoga is a wonderful influence on her own yoga journey. The course was rigorous, structured and meticulous; one which she can truly say was a life-changing experience.
It would be Seraphina's pleasure to help others reconnect to their bodies as well, and rediscover the fun and freedom that comes from firmly being here and now! She looks forward to sharing what she knows and learning from others as well.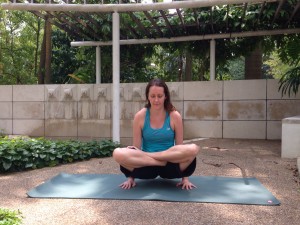 Lois
In 2012, Lois decided to leave her career in financial services to pursue her dream of teaching yoga. She travelled to India and completed her 200 hour teacher training program in the holy city of Rishikesh.
She has since been teaching private lessons in Singapore and recently completed her 500 hour training program. Her teaching style is suitable for all levels of students with a focus on stress reduction and relaxation.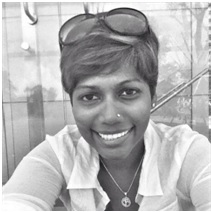 Renuga
Renuga relationship with yoga started when she was facing a turbulent period in her life. She eventually found her path in yoga which liberated her from "a deep hole".
Since then, she has been practicing various yoga styles under different teachers. She soon found the ultimate reason for self practice-uniting one's body, mind, soul and breath. In search for a deeper connection to yoga, she completed her 500-hour Teacher Training with Don Peers and is deeply honored for the additional guidance from teachers: San, Ross Rayburn and Leslie Kaminoff who have shared their love and knowledge generously. Out of the mat, she gets a kick out of climbing trees and diving.
She finds it inspiring and rewarding to be on the other side of the mat, to watch students come alive, respecting their body, honoring their breath and enjoying their practice. She hopes she can lead individuals towards a deeper level of physical fitness and a stronger connection to their body and mind.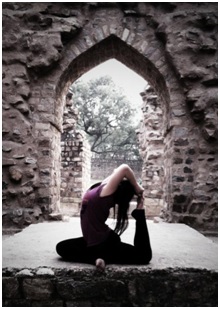 Queenie
Queenie started practicing yoga in early 2011 after a passing of a loved one. It was meant to keep her distracted, but she came to realize that it gave more than what she had expected.
It helped to heal the mind, balance the body, and bring health from within. She gained strong interest along the way and started a 200hrs teachers training course in India back in 2012. It has been an amazing journey so far and she recently graduated from an additional 300hrs course.
She has always enjoyed communication and sharing of knowledge. As she continues this journey with a busy lifestyle, she is now looking to start focusing on sharing her experience and teaching.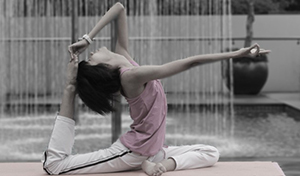 Jasmine
Jasmine completed her RYT-200 Teacher Training Programme in Rishikesh Yog Peeth in India and her RYT-500 Teacher Training Programme in Tirisula in Singapore.
In 2008, Jasmine was introduced to Yoga when she was working in Vietnam. Like many others, Jasmine was having many doubts – Can yoga really bring health, peace, happiness, love, trust and self-confidence?
However as she continued the practice, the pain in her lower back, knee & ankles became much better. She used to have very bad sinus and the condition significantly improved too. Besides physical benefits, Jasmine also begin to experience the union of the breathe, body and mind.
After she benefited so much from yoga, Jasmine would like to share her experience about yoga with everyone.  She believes yoga has something for everyone both on the mat and off the mat. She would like to share with everyone how yoga is happening in every single moment of our lives.
Some of the companies that Jasmine has taught in, includes: Starhub, GNC, Taytonn, Maybank, Happe Holdings. She has also taught many private classes, including yoga for beginners or people with health conditions like diabetes, hypertension, scoliosis, obese, insomnia, slipped Disk, etc.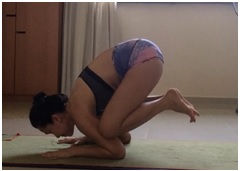 Krezel
Krezel has been practicing yoga since 2008 as a way to lose weight in addition to running and going to the gym. After injuring her right knee from running in 2010. She devoted her time to yoga only. With regular practice for the next 18 months, she soon realized the effects of yoga on and off the mat. This is when she decided to take up the Yoga Teacher's Training so she can share with others the effects of yoga. She is a 200hr Registered Yoga Alliance in Singapore. Currently, she is doing her 500hr Yoga Alliance.
A self-driven individual who manifests the Pitta dosha, prior to teaching yoga, she is a Certified Public Accountant board passer and was in the corporate world for 11 years working for multinational companies. Apart from yoga, she loves finance and supply chain.
Krezel is not naturally flexible but through consistent practice she has improved and realized that indeed nothing is impossible. With proper alignment, breathing, being present and practicing with your heart, all will come at the right time.
Aim true. Every time you practice on the mat, practice truthfully and with your heart. It's within you so never doubt yourself, never get frustrated and never be in a hurry. Simple poses such as sun salutations brings her joy and warmth in her heart.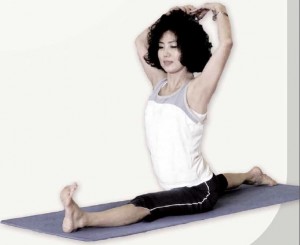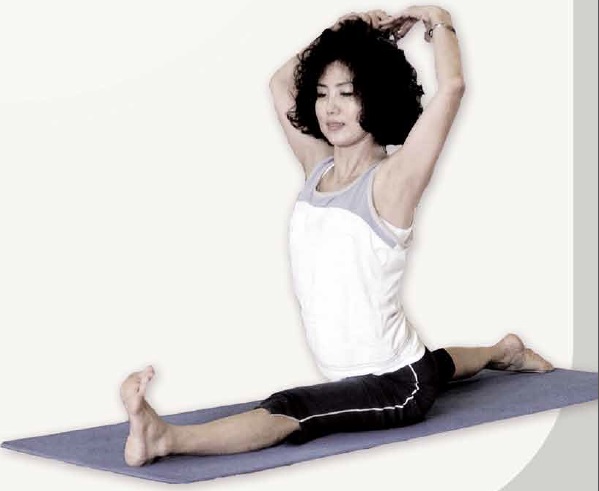 Sharon
Yoga has been a mainstay in Sharon's life since she began practicing it more than 25 years ago. She has enjoyed over 8 years of teaching experience since attaining the formal Yoga Instructor's Certification in 2003 from the Swami Vivekanada Yoga Research Foundation.
Yoga keeps her physically and mentally flexible; it also makes her more tolerant toward the stresses of life. Yoga allows Sharon to be more aware of her energy and how her body moves.
Sharon is pleased to have inspired many students to develop a keen interest in yoga. Most of them experience transformations in their quality of life within 6 months, after consistent and regular practice. They appear younger, more alert, energetic, confident and enjoy an improved body shape.
Alice
Alice loves the dynamics of teaching and has a special interest in yoga therapy. Every body and mind is unique. It's a challenge to teach a group class and yet be mindful of each individual's limitations and needs.
Alice feels honoured and humbled to be a guiding light in her students' yoga journey. The effects of yoga are like ripples resonating far and wide. She is touched that not only do her students reap the benefits of yoga physically, mentally and spiritually, but the positive energy that they exude will positively impact the people around them.
Alice is certified in 200 hrs Yoga Teacher's Training Course which is registered and qualified with Yoga Alliance USA certification standards.
She is further certified in 30 hrs Yoga Therapy Course and 50 hrs Yoga Anatomy Training Course, both in collaboration with Kaivalyadhama Yoga Institute Lonavla Pune, India.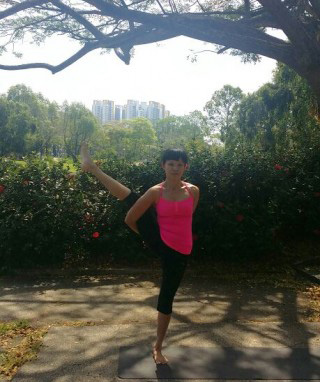 Priscilla C
Priscilla was first introduced to yoga in 2007 upon experiencing back pain after her second pregnancy. Through regular practice she found recovery in her lower back, which was often strained, resulting in her going back for more.
This time she found a new challenge in Ashtanga Yoga. Priscilla decided to venture deeper by signing up for the Ashtanga Yoga 200-hours teaching program through Tirisula Yoga Singapore. Her life dramatically changed during the 6-week program.
During that 30 days, she opened her mind to meditation, deep inner reflection and a more spiritual asana practice. Just months after completing the 200-hour teaching program, she quit her corporate job of 18 years and started teaching what she loved.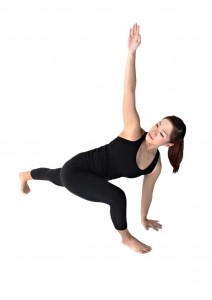 Roxanne Gan
Roxanne started Yoga with the intention of trying something she had never done before. Never did it come across to anyone that Yoga would have become a big part of her life. Upon graduating with a degree in Economics & Finance, Roxanne embarked on her journey to India in the hopes of becoming a Yoga instructor, hoping that she could share her experiences on the mat with others. Yoga has created a deeper understanding between her body and soul, from practising mindfulness, and tuning the mind inwards, on and off the mat.
'It is a journey of self discovery, knowing what you really are capable of.' Yoga has given Roxanne the confidence to start believing in herself, breaking boundaries and stepping out of her comfort zone.
In her classes, she focuses on using the breath as the key to creating mindfulness in one's practice, connecting every movement with the body. Also focusing on modifications and alignment for safety and building a strong foundation. She is always looking forward to surprises on the mat!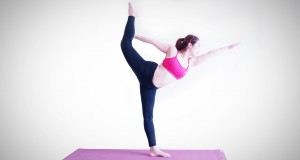 Golf
Golf has an international certification in Yoga Instructor Training recognised by the International Yoga Federation (I.Y.F) & Yoga Alliance (YA). After completion of her certification, she continues to teach in Fit Innovation (Thailand) to spread her love for Yoga to others. She also teach actively at various yoga studios and True Fitness in Thailand.
In 2012, she migrated to Singapore along with her husband. She appreciates the goodness of Yoga which also brought her a smooth delivery of a healthy baby boy. Now she is back on track to spread her love for Yoga again. Apart from her usual Vinyasa flow and Ashtanga yoga practice, she spent most of her time in weight loss training and muscle toning. Golf is also a Standard First Aider certified by Singapore Red Cross Society and accredited by the National First Aid Council (NFAC) for the National Registry of Coaches (NROC).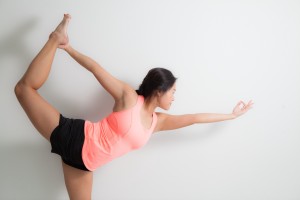 Edrea
Edrea's first step on the mat in 2009 was simply to get some physical workout done. Little did she expect that she would one day be teaching Yoga. The stress from the "Real World" led to her regular practice, but soon, she realised how it opened up her senses and awareness, leading her to enjoy every bit of the process.
Her first teacher training was simply to know more about Yoga, and she has since left the Banking Industry, wanting to share the benefits of Yoga she experienced with others.
Edrea's classes are always accessible to beginners, while also challenging for intermediate students. She believes that Anyone can do Yoga, and there's always a pose out there for you.
Her teaching style is compassionate, intuitive and nonjudgmental while maintaining excellent communication with her students. She strongly believes that her experiences on and off the mat have deeply enhanced and refined her teaching style.
Jason Gary
Jason Gary started his yoga practice since 2003. He is now a certified Hatha Yoga Instructor from Sivananda Yoga Vedanta Academy.
He is currently teaching in Fitness Centers and corporate classes. Gary has a great passion for yoga knowledge and practices and is constantly upgrading his skills. Gary majors in Hatha Yoga, Vinyasa Yoga, Ashtanga yoga, Floating Yoga and Therapy Yoga.
Once in every 6 months, Gary organises Yoga vacations and retreats in Bali and other South East Asia countries.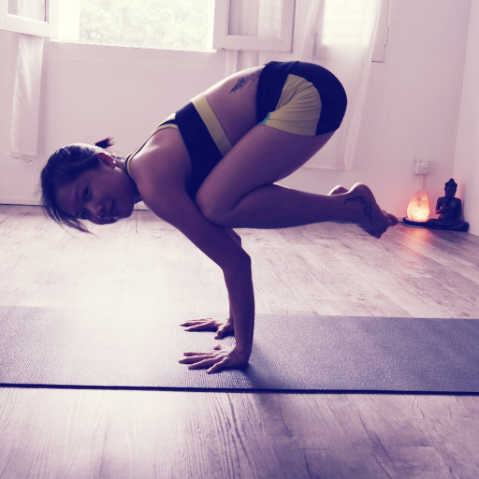 Stella
Being passionate about fitness and health, Stella started her yoga journey in 2010 by exploring the different styles of yoga. Drawn to the mind and body connection of yoga, she eventually immersed herself in the study and practice of Hatha and Ashtanga. She attained her 500-hour Ashtanga Vinyasa Yoga Teacher Training certification in Singapore.
Stella's mission is not only to teach yoga as a form of exercise but to shed light on finding balance and attaining good health. Stella likes to keep her group classes fun and challenging while ensuring her students maintain good basic form.
Stella also believes every individual is unique, and in her private classes, makes every effort to customise lesson plans according to her students' needs.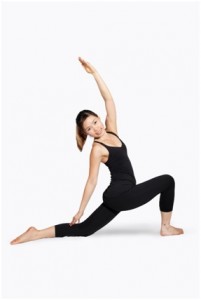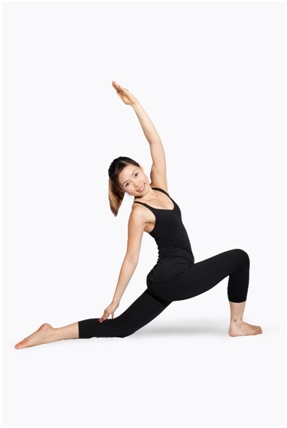 Jacqueline Soon
Jacqueline started yoga in February 2010 with the sole intention of spending quality time with her mother, as well as shedding some of her post-pregnancy weight. Never did she imagine that one day yoga will transform her life. Since young, flexibility has always been a hurdle for her, and she was never willing to try yoga due to this reason. However, she was determined to face her fear after being encouraged by her yoga teacher during her first few practices.
Graduating with an Arts Degree, she embarked on her career in Human Resource for several years. Practicing yoga acts as a stress relieve for her as well as a time for her to recoup and recharge.
In April 2013, Jacqueline attended a 5-day yoga retreat in Bali, and she was inspired by the deeper benefits and meanings of yoga. It was then that a voice inside her encouraged her to take the next step to share her passion and love for yoga. She came back and took her 200-hrs Teachers Training in November 2013 and embarked on a new path in her life. To her, the biggest reward is to see students improving through time and enjoying themselves in every practice.
Outside of the mat, Jacqueline's interest largely lies in wellness and nutrition, you will often see her with a jar of green smoothie or a big bowl of oats. She aims to share her passion on total wellness to the world, by merging both nutrition and yoga.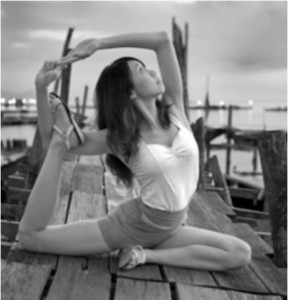 Pei Fung
Ever since being introduced to Yoga as a practitioner since 2007, Pei Fung has been deeplyenchanted at the often therapeutic, focus, calm and health benefits that Yoga practicing has to offer. Since then, there was no turning back and she had made Yoga part of her everyday life, living the passion.
One fine day, Pei Fung made the boldest decision to take a bigger step in realising her dream of being a Yoga teacher, as a profession. She bid farewell to the food industry. By taking one small step at a time, Pei Fung started casual Yoga teaching to friends, acquaintances, and sometimes, strangers.
Not long later, she had the opportunity in offering Yoga classes as a rehabilitation process to returning leukemia patients at Tan Tock Seng Hospital. It is during this period of time that Pei Fung opened her eyes even broader in researching ways that she could apply Yoga as a therapy to help people both physically, and spiritually. Familiarity with body anamoty studies from her earlier experiences as an active member of St John's ambulance during her schooling years, certainly helped a great deal.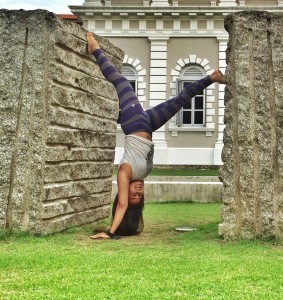 Suriani
Suriani was introduced to the world of yoga by a relative in 2010. She started seriously when she went for her first hot yoga class in Singapore. Since then, she has travelled around the world always seeking the natural roots transmitted by people through yoga.
Nowadays, Suriani is seeking new experiences in her passion and wants to share her knowledge to everyone. As a competitive cable wake boarder, she believes that yoga not only improves on her flexibility, but it also connects her with body awareness and mind.
In November 2013, she took her 200-hours Registered Yoga Teacher certification with Copper Crow at Pure Yoga. That brought her to a brand new level of yoga completion. She is now a fully train teacher ready to continue improving herself and inspiring others.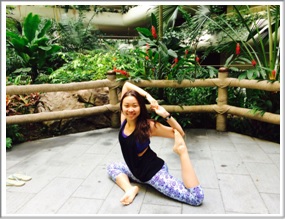 Sharon Chua
Sharon started practicing yoga since 2008 due to a back injury. Since indulging herself in the mat, yoga has healed not only her injury, but her mind and soul as well. She believes that yoga is suitable for everyone and hopes that she can use her journey in yoga to help others.
She did her 200 hours anusara-inspiried teacher's training at Space & Light Studio. Her classes will emphasise on alignment to build a stronger foundation and create a safe practice for everyone.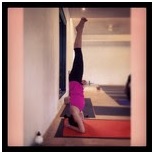 Siew Wei
Siew Wei was introduced to yoga in Singapore at her gym, and has since fallen in love with the practice. Yoga provides her with immense satisfaction in her personal life and draws balance to her hectic work schedule.
Ever since she has started yoga, she has been reaping physical and emotional benefits of being stronger, fitter, healthier and generally happier. Yoga also helps her in other sports she engages in such as swimming and running, by stretching out key muscles used in these other exercises. She has attended many different types of yoga classes (hot, non-hot, hatha, flow, yin, etc), but power yoga is her favourite amongst all of them, as she is an avid lover of arm balances and inversions.
She made a life changing decision after 3 years of constant practice to complete a 200 hour teacher training in Singapore at Space and Light Studios. Inspired by her teachers, she hopes to be able to spread this feeling of love peace and joy through the physical practice of yoga.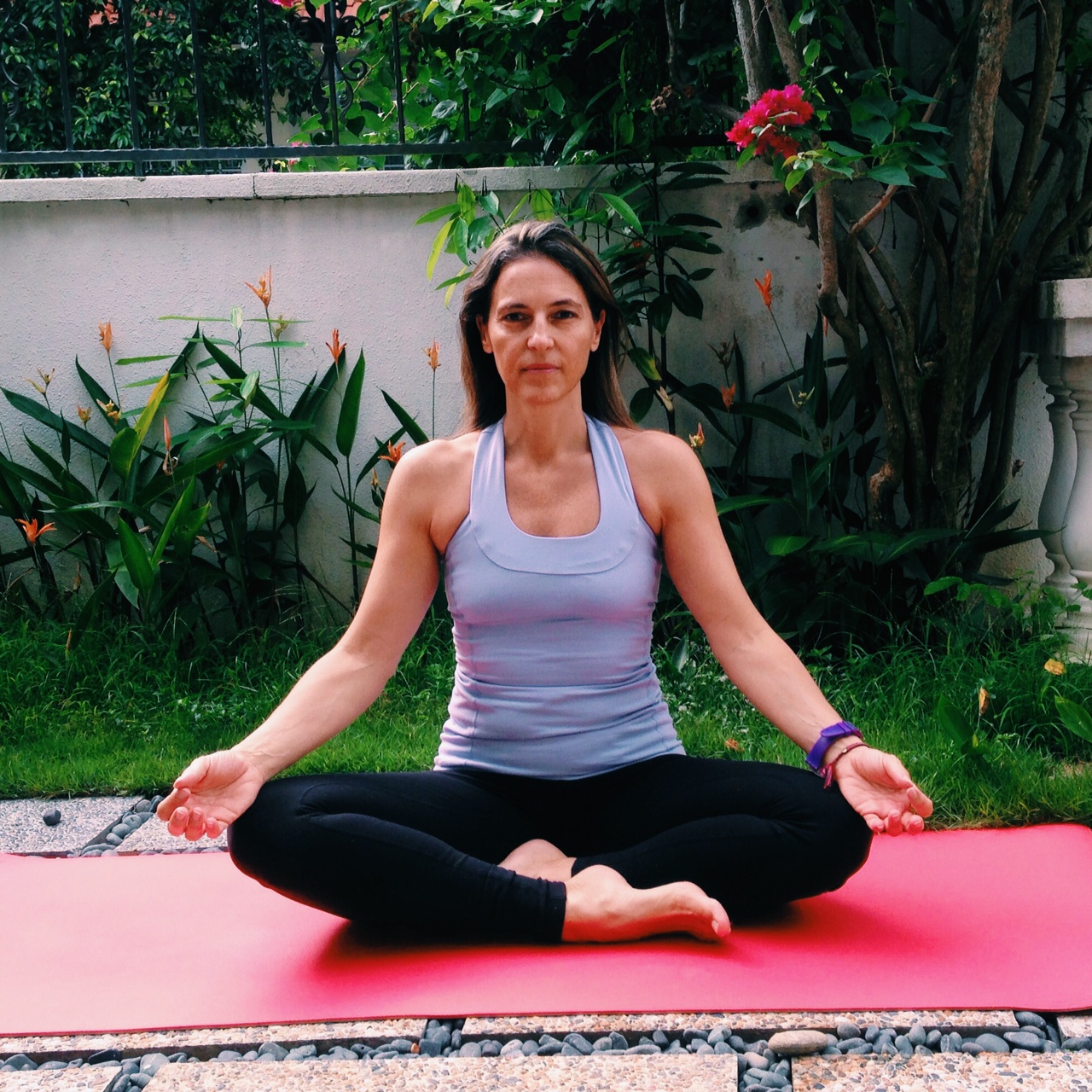 Nadja
Nadja is a 200 hr Registered Yoga Alliance instructor. She completed her 200 YTT here in Singapore at Space and Light Studios. Over the past 20 years she has lived in Europe, The USA, The Caribbean and Asia.
Traveling opened her heart to the beauty in different cultures and yoga has created the space for her to grow in mind, body and soul. Finding balance through movement has sprinkled awareness into her everyday and made for a truly fulfilling and creative life. She loves sharing her practice with others, enabling them to move forward with confidence and passion.
At 45 years old, with 4 teenage children, Nadja has never felt better. She credits yoga for her vitality and strength. She hopes to inspire as many students as possible to see that, it is never too late, never too difficult, and never the wrong time to empower yourself with wellness.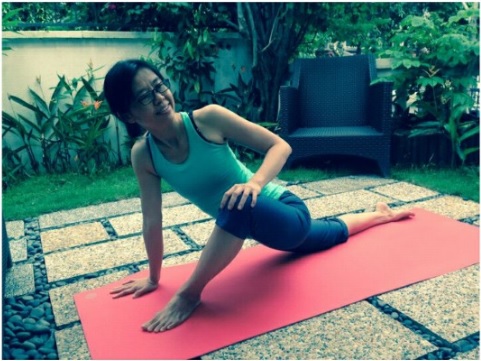 Bee Ling
Bee Ling started yoga 10 years ago while on a 3-month sabbatical leave and it became part of her life. With yoga, her health improved and it brought balance back to her life while she juggled with her job as well as her role as a mother of two.
In 2008, she discovered Yin yoga, a practice which has helped her heal from pains in her hips that was preventing her from practicing the stronger forms of yoga. Her practice now includes both Yin and Yang styles of yoga, developing both strength and flexibility.
After stopping work in 2007, Bee Ling dedicated her time to improving her self-practice, as she believes it is key to her being a good teacher. To her, yoga is a lifelong journey and teaching yoga not only allows her to share and offer her knowledge; as she teaches, she is also learning as well.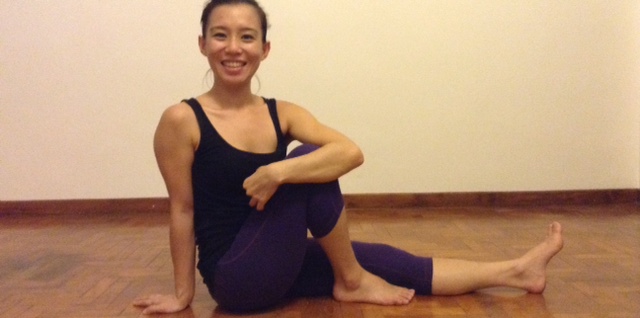 Roxanne Toh
Roxanne first learned about yoga some twelve years ago and developed a keener interest towards it only in recent years, while practicing at Hom Yoga. This led her to pursue a certificate in the 200-hour Ashtanga Yoga Teacher Training in mid-2014, where she delved deeper into Patanjali's eight limbs of yoga, and as such, firmly believes that one's physical, emotional and mental well-being are intrinsically connected.
She continues to be fascinated by the effects that yoga has on the human anatomy and physiology, and hopes to inspire her students to seek contentment instead of perfection.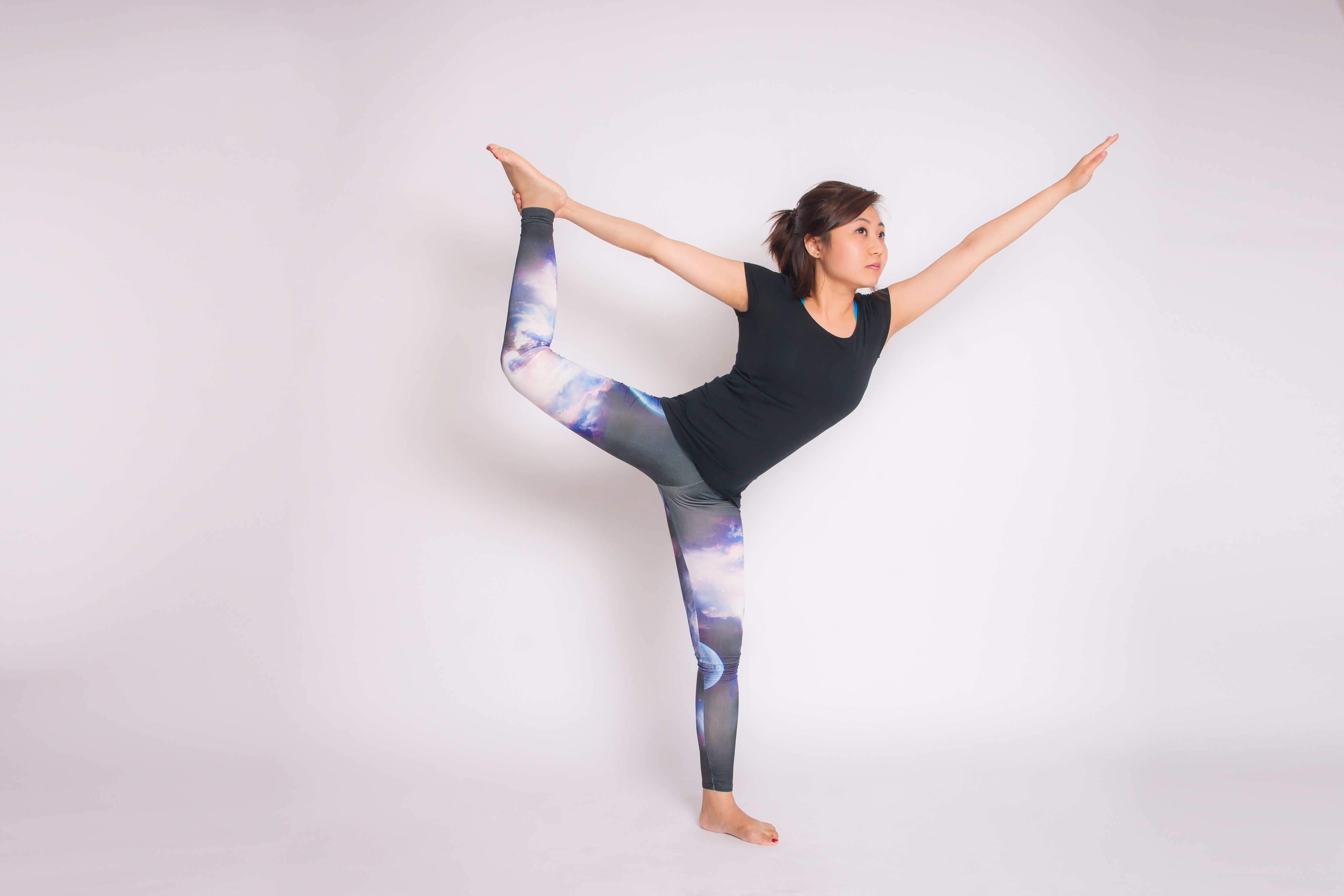 Adele Yeo
Besides practicing yoga regularly for more than three years, Adele is passionate about the subjects related to yoga. She will also consistently increase her knowledge by reading up and also practice different styles of yoga.
More than just teaching, she is patient and loves to share her knowledge of yoga and the benefits of different poses. Adele also aims to help students to increase in strength, stamina and endurance so as to help them to achieve an inner bliss.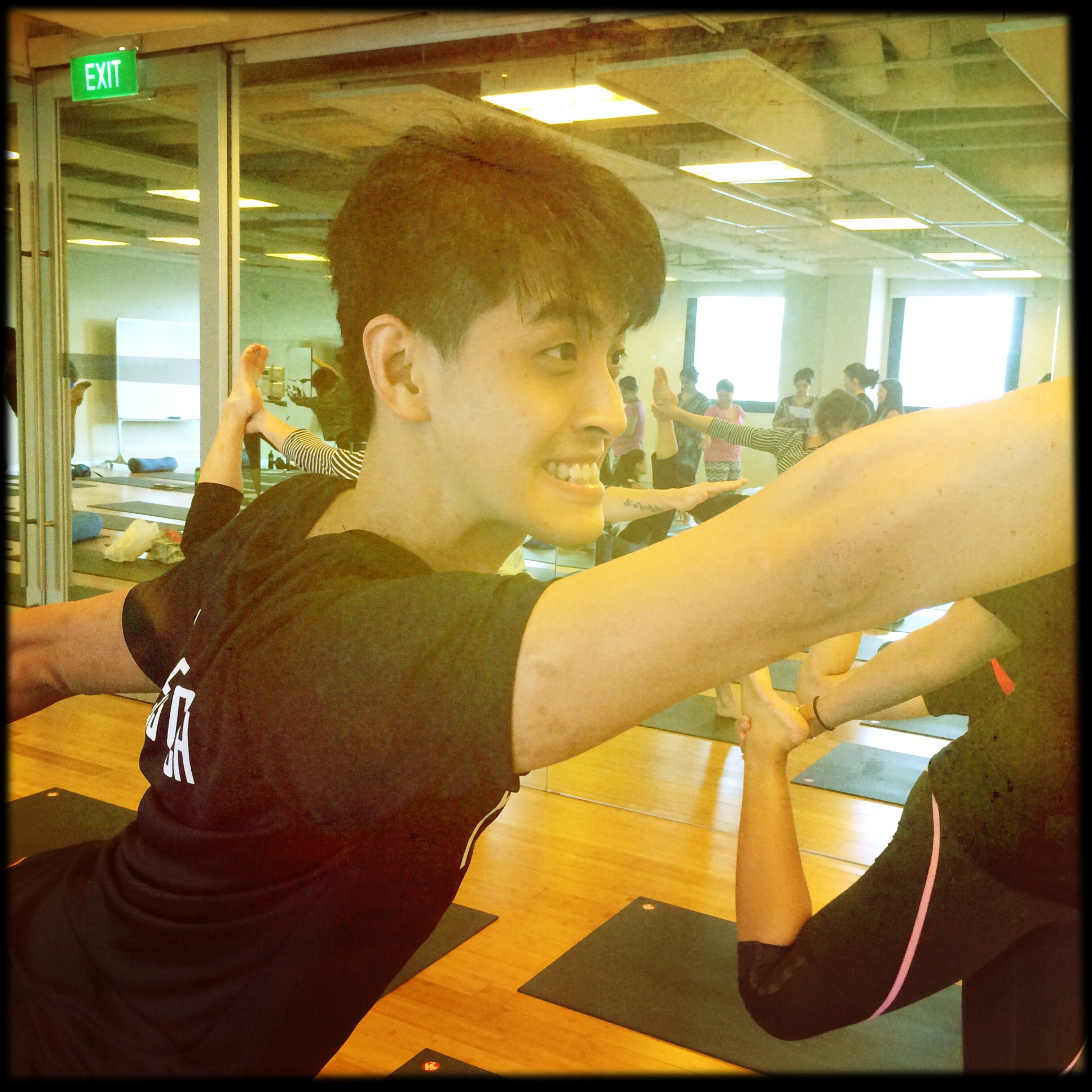 Lewis Tang
In 2012, Lewis was introduced to Yoga when he was looking for a solution to lose weight in addition to his military lifestyle. Lewis instantly falls in love with practicing Yoga in a Hot Room. With consistent efforts in Yoga and healthy lifestyle, he has lost weight successfully and regains self-confidence. In addition, he finds that practicing Yoga helps him to relieve stress from work and achieve focus and calmness during decision making in emergency situation.
After leaving his military service, in search of his purpose of life, he decided to deepen his understanding of Yoga. With enthusiasm, he wishes to share the Hope of regaining good health and self confidence through Yoga way of living to many others who wants it. Lewis completed his RYT-200 Teacher Training Program with Copper Crow in PURE Yoga Singapore.
On the mat, Lewis is a dedicated Yoga practitioner and teacher. Off the mat, Lewis is a fun loving wellness coach who monitor others diet and nutrition needs incorporate with group exercises, to help others attain their health and wellness goals.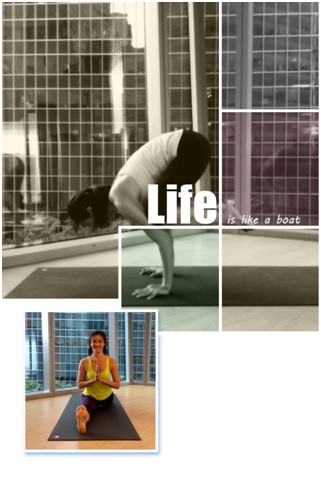 Cheryl C
Cheryl has practiced yoga for more than 10 years and yoga has become part of her daily routine. She finds inner peace and balance through the movement of every yoga posture and gain strength from practicing Ashtanga and Power yoga.
She hopes to share the knowledge and benefits with students as well as help them to practice with awareness. So far, she has already completed 200hrs Yoga Alliance teacher training, 100hrs Ashtanga teacher traning as well as Yin Yoga.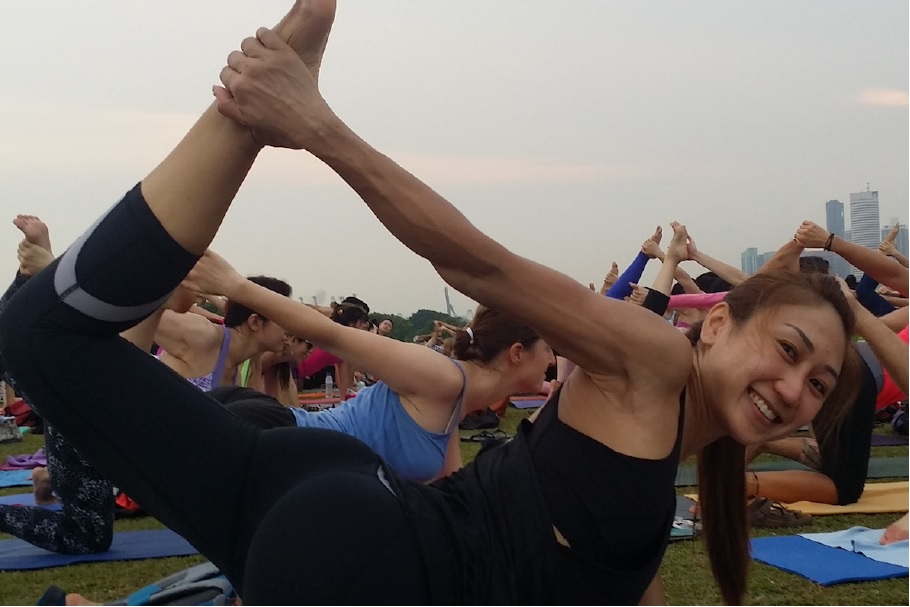 Linda T
Linda's passion in sports has led her to pursue all forms of sports-related activities from marathons to mountain trekking and eventually, to yoga. Being an avid sports person, she was prone to injuries and was often faced with tight hamstring problems. This was completely changed when a friend introduced her to yoga 10 years ago. Since then, she has never looked back.
Being a yoga practitioner for more than 10 years, it has become a big part of her life. It has transformed her physically, mentally and spiritually. She is passionate about the practice, the connection, spreading the knowledge of yoga to others as well as the awareness yoga can and does bring to her every day.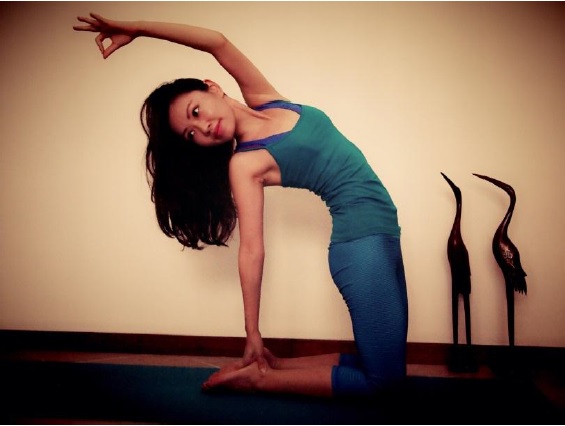 Celestine
Celestine first experienced Yoga at the age of 18 and was constantly, in search of a suitable class and teacher. Finally, having picked it up regularly for the previous years, it ignited her passion as it is the one consistent thing that she enjoys practicing. This sparked her to learn it in depth by taking the 200 Hr TTC. As cliché as it sounds, it has changed her life. Right now, she is even more convinced that this art of Yoga should be shared with more people.
Celestine's great love for yoga comes from finding peace and focus from daily practice and teaching. She believes in the union of physical movement, breath and mind. Having the capabilities to teach it effectively, she is able to teach Hatha, Ashtanga and Vinyasa Beginners Classes. Her skill sets also includes conducting Pranayama, Mantras and Yoga Nidra.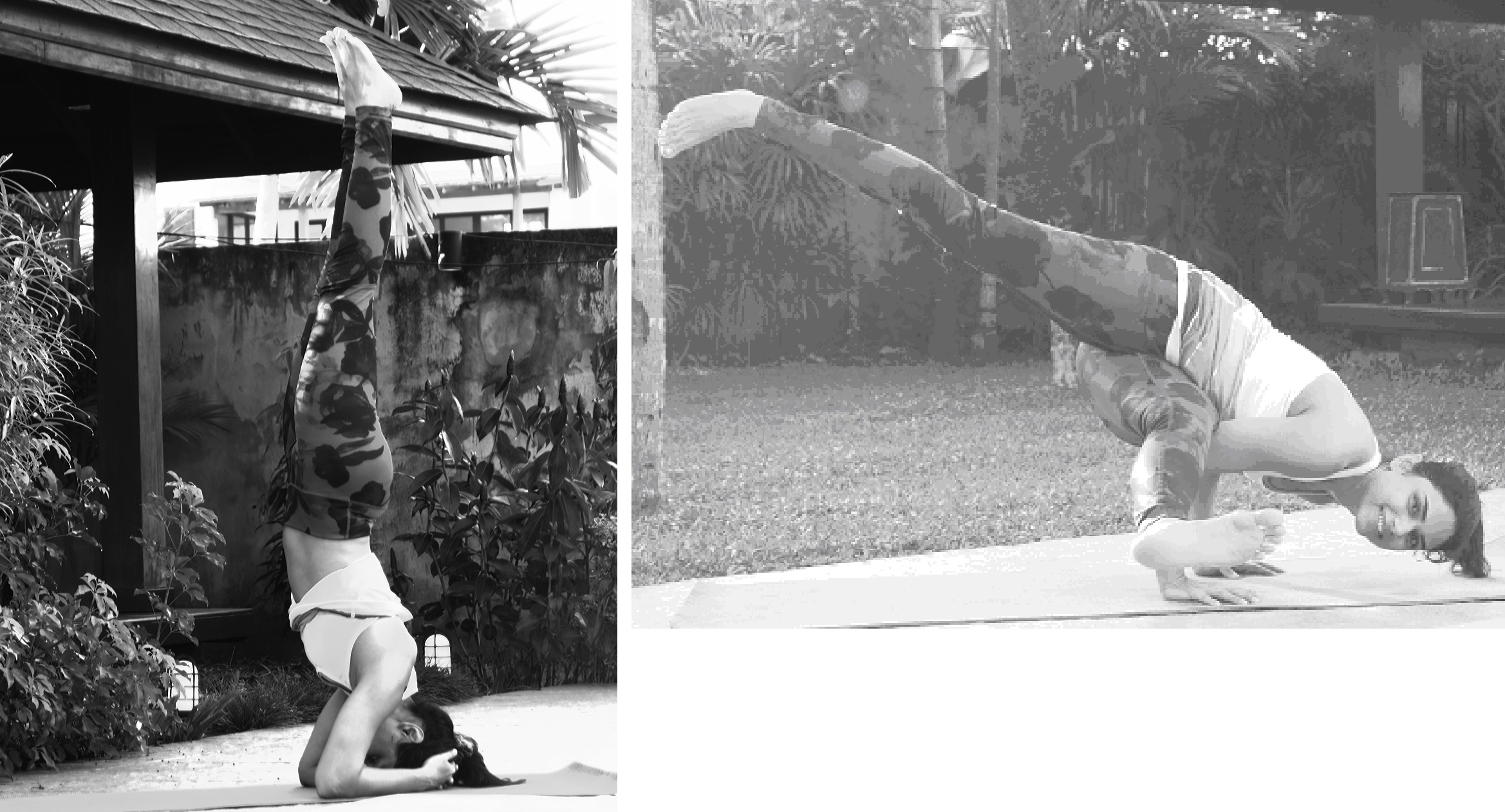 Deepti
Deepti is internationally qualified and certified after completing the Ashtanga Vinyasa Teacher Training 200 hour course under Tirisula Yoga, Singapore. She was personally coached by Master Paalu Ramasamy and Master Satya Chong Weiling at Tirisula Yoga, one of the oldest yoga schools in Singapore.
She scored high distinctions in the course (83%) and finished in the Top 5 of the batch in Practical exam. Aside from that, she has also completed both the Kundalini Yoga module as well as the Kids Yoga module.
In fact, she is constantly advancing her yoga practice by attending "Master class" every week at Tirisula Yoga along with attending weekly meditation classes at SSMY, Singapore School of Meditation and Yoga.
Her strengths include arm balances, inversions, core and Pranayama.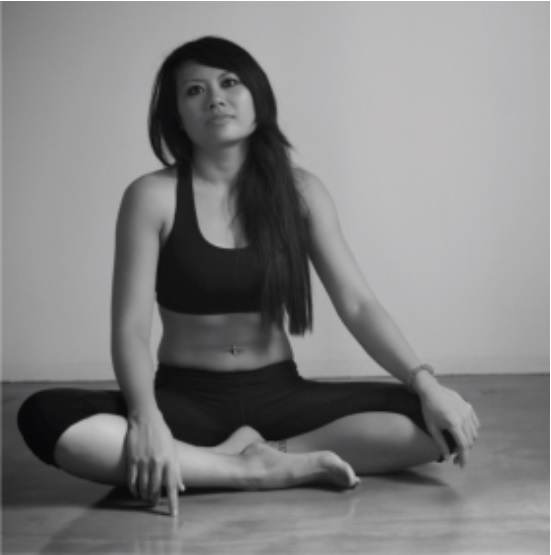 Suraya
Suraya is passionate about living a healthy, well-balanced life full of meaning, growth and an abundance of love. She enjoys the physical challenge and the peaceful energy yoga brings into her life on and off the mat.
Her classes combined a variety of movements and postures with emphasis on the mind-body
connection with technical aspects of building a strong practice stemming from her desire to use yoga
as a tool to heal and strengthen the body. Expect to breathe, laugh and sweat in her class!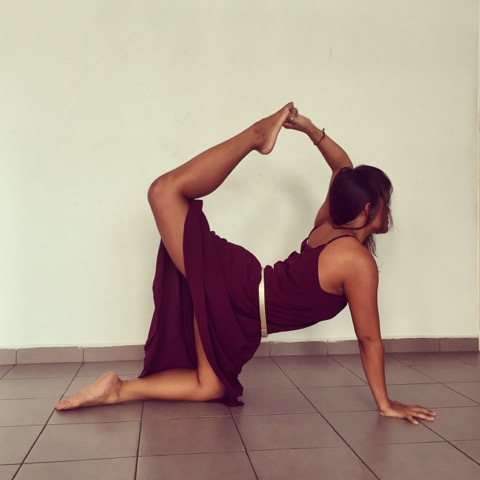 Dwi
Dwi always love doing sports. Since moving to Singapore, she has been trying different exercises but it does bore her at times. She decided to sign up for yoga classes with a non-commercial organisation here in Singapore. From there, they approached her to be volunteer instructor and trained her. They also trained her in yoga therapy to handle student who has heart issues, bronchitis, diabetes and spine issues.
Dwi had the privilege of working with passionate people who were willing to teach others for free. She has been doing that for the past 8 years along with her full-time job. Eventually, she decided to pursue another training (RYS-200hr with Tirisula Yoga) in order to teach professionally.
With her daily practice of asana, pranayama, mudras, and meditation, she offers a complete package for training the mind, body and soul. As written in BKS. Iyengar book "The yogi never neglects or mortifies the body or the mind, but cherishes both. To him the body is not an impediment to his spiritual liberation not it is the cause of its fall but is an instrument of attainment," which she believes in.
Hazel
Hazel used to have bad posture, constant backache and anxiety issues. After discovering yoga, she has learnt how listen to her body and take care of it. With regular practice, her health condition has improved and she is now more mindful on how to treat her body with a healthier diet, sufficient rest and exercise regime.
With the desire to deepen her knowledge, she pursued her passion by completing 200-hrs Teacher's Training Course at Tirisula Yoga and varied workshops. This marks the start of teaching and leading yoga sessions. She strongly believes that yoga is for everyone and even more so for people who are ill and injured. Therefore, she went on to pursue the 500-hrs Certificate in Yoga Therapy at Union Yoga Ayurveda Singapore, where she learnt more about the healing effects of Ayurveda treatment and yoga therapy.
Hazel works with patients of varied health conditions and has witness the vast improvement from the sessions conducted. Committed to helping the people around her, she is dedicated to share the benefits and joy of yoga to everyone who would like to practice with her. The experience on the mat is an adventure and a lifelong discovery!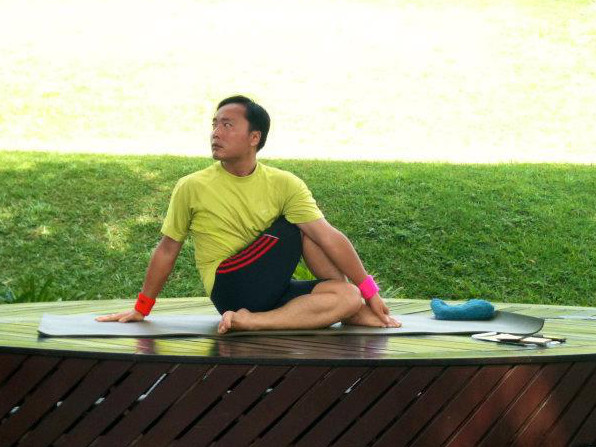 Chi Wai
Chi Wai has been practicing yoga for more than 10 years. Inspired by a teacher in Hong Kong, he practiced more often to overcome the body stiffness.
After relocating to Singapore he completed the RYS-200hrs Teacher Training in 2009. His passion in yoga continued to grow. Among many different yoga styles, Yin Yoga draws his attention.
In 2014, he finished the Yin Yoga teacher training conducted by Victor Chng. He now has experience in teaching Hatha and Yin Yoga in both group and private classes.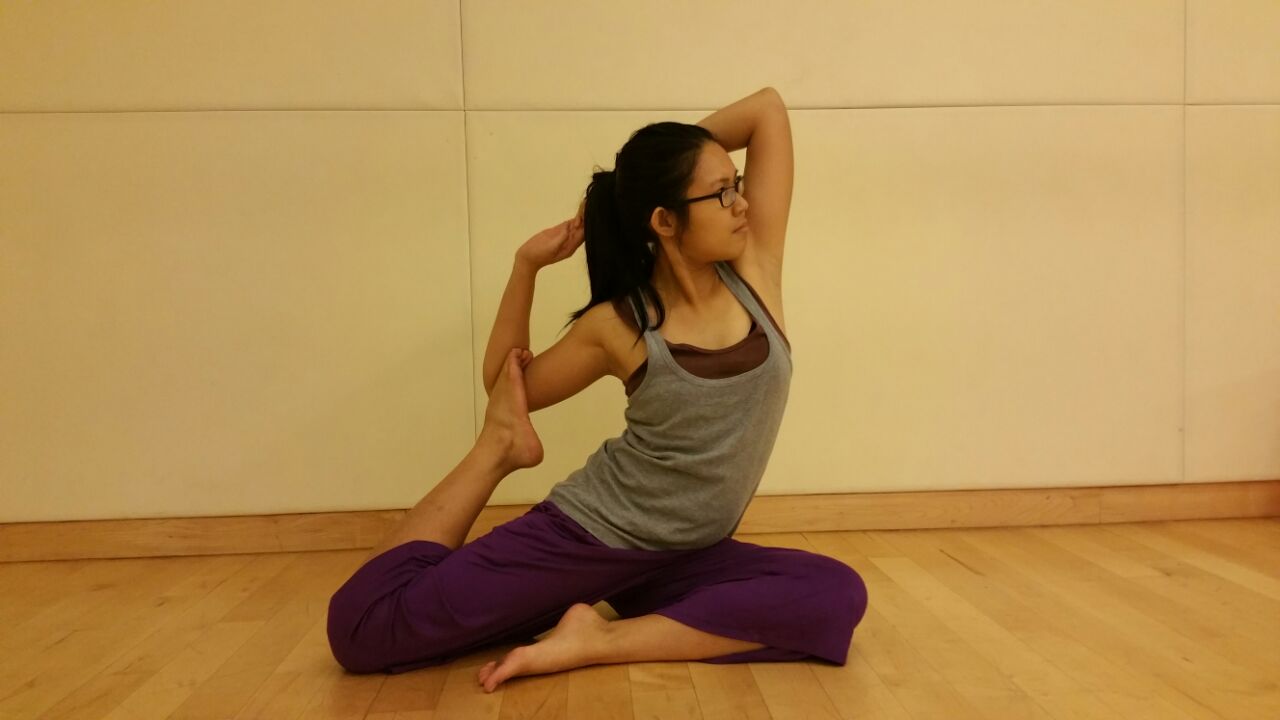 Hui Ying
After graduation, Hui Ying took a sabbatical to find the purpose of her life.
She travelled from Japan to Hong Kong to New Zealand and many other places, only to figure out that she does not have to look far and beyond to figure out her purpose in life. She has to look within and that is exactly what yoga has taught her. Yoga to her, is more than what she practices on the yoga mat, it is a way of life. That is the way she wishes to teach yoga, by sharing the different ways that one could apply yoga to their daily lives.
Besides practicing yoga, Hui Ying is also a belly dancer, a volunteer and a blogger. All these help her to understand the body structure, mind and the connection between the two better. Nowadays, she works hard in sharing what she knows freely with the community and promoting the discovery of internal peace within one self, while also acquiring and seeking out more yoga/mind-body related knowledge herself.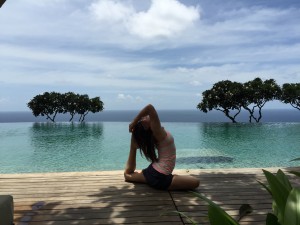 Sabrina K
Sabrina started practicing yoga about 8 years ago, as a means of balancing her hectic life and long working hours.
Yoga has brought her calmness, stress reduction and a better awareness of postures. This has resulted in healing in the body and also, improve in insomnia.
After resigning from her job, she has since practiced yoga intensely. Her next journey in life is to start focusing on sharing the yoga experience.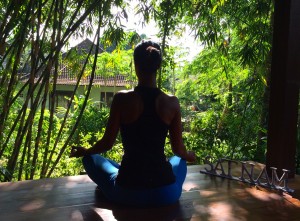 Angela M
Angela started her yoga practice back home in Germany to maintain a healthy lifestyle and balance her daily work with cancer patients. She felt it was difficult to keep the emotional distance to work, resulting in her suffering often from migraines and neck pain.
In 2011, an opportunity showed up to relocate to Singapore with her fiancé. Since she has always been a keen traveller as well as open to new cultures and experiences, It didn't take long to accept this challenge.
After moving to Singapore, Angela had the chance to pursue her interests in yoga. She enrolled in a 200 hours Hatha/Vinyasa Yoga Teacher Training with Dr. Venky's Shivashakti Yoga Institute, where she learned the traditional aspects of Yoga. She dedicated all of her time in learning more and getting inspired by the wonderful teachers.
Within a short period of time, she could see the benefits of yoga. She became calmer, felt happier and more balanced. Several workshops later, Angela's yoga journey led her to Space and Light Studios in Singapore, where she practiced a more alignment based yoga style. Due to alignment principles, she could once again improve her own practice and build a stronger foundation.
She fell in love with this alignment based style, since the challenging postures kept her mind busy and in the present moment on the mat. Enrolling in the 200 hours teacher training at Space and Light Studios was the next logical step.
Seeing the tremendous impact that yoga had on Angela, she seeks to share this knowledge and experience with her students. Her classes will be alignment oriented, to build a strong foundation and a safer environment.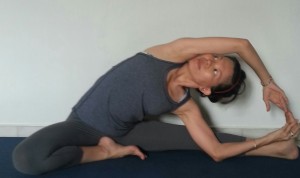 Zann
Zann has been practising yoga since 2011. She recently just completed her 200 hours Yoga Alliance Accredited Teacher Training with PURE yoga and graduated with a certificate.
Although she knows that she is a fresh graduate, she will appreciate it if she is given a chance to teach. Zann has both the commitment as well as dedication and will teach with her whole heart while sharing her knowledge with students from what she has learnt so far.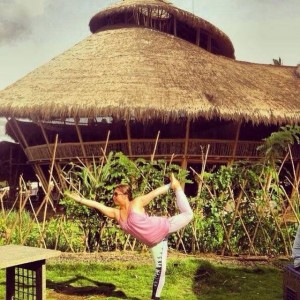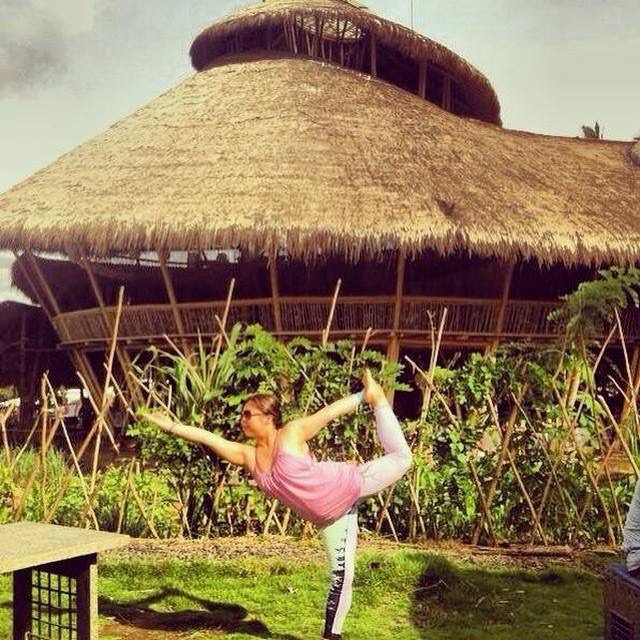 Georgia
Georgia found yoga during her theatre training at LASALLE College of the Arts. She completed her 200 hours Hot Yoga Teacher Training under Copper Crow and has been teaching in corporate sectors as well as private clients. She teaches yoga as an opportunity for her students to connect with themselves through breath. Whether it's for physical, mental or spiritual benefits, yoga is for everybody at any stage of his or her life. Her enthusiasm, intensity, bubbly nature and uplifting energy will lead you through a practice that is fun, genuine and rewarding.
Georgia's commitment is to inspire her students to realise their own unique gift. No class is the same, between Georgia and her students will always be: Be here. Be now. Stay present. Breathe and smile.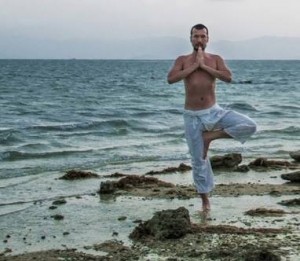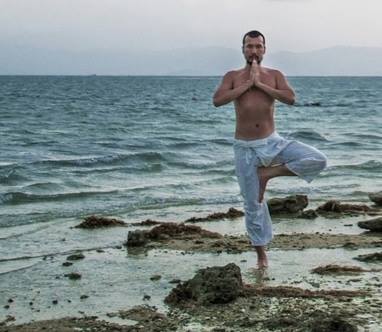 Phipps
Phipps is a Yoga Alliance certified Yoga Teacher with over 6 years experience in yoga and meditation. He has a unique teaching style that is calming as well as centering. Phipps's style is based on his firm grounding in meditation and mindfulness practices along with a solid understanding of classical Hatha Yoga. His classes are focused but never serious, light but never facile, strong but never demanding.
Phipps is open, outgoing and very people centered. His focus is on attentiveness to his students as well as their safety and welfare at all times. He views his yoga instructor role as a facilitator for his students to experience peace, calm and healing.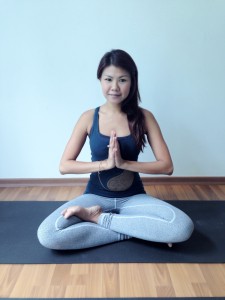 Jessica Toh
Jessica completed her Teacher's Training in September '14, taught by Copper Crow at Pure Yoga specializing in Hot 26, Hot & Non-heated Hatha & Vinyasa. She is currently teaching part-time in various styles, both hot and non-hot – Hot Classic, Hatha-Vinyasa, Core, Yin, Yin Yang and has also been teaching a few private classes at students' homes.
Jessica's passion to teach came about from a personal journey and she believes yoga is the root towards a radical transformation beyond just the physical body. It is also created for everyone in all shapes, forms & mentality and she would like to be that tool to help them find their own experience and path.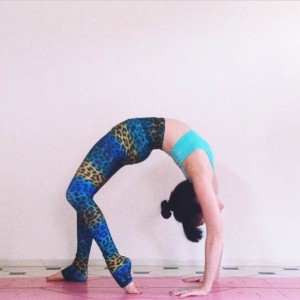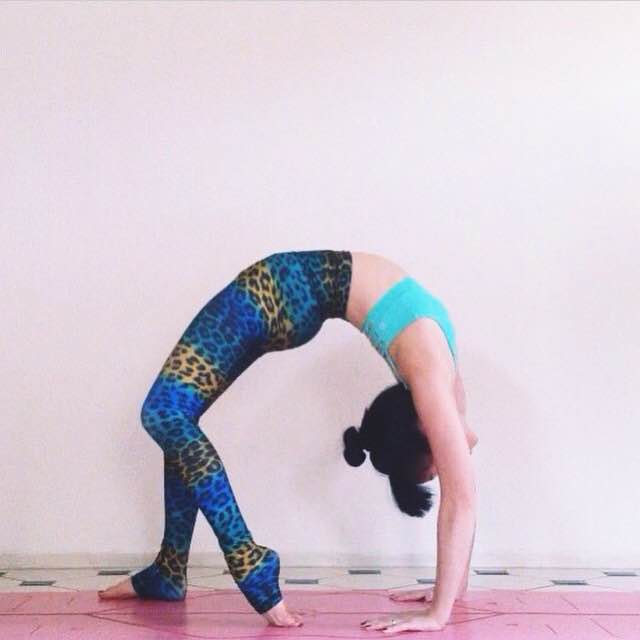 Roxanne Michelle
Roxanne Michelle completed the RYS-200 hours Yoga Alliance training under Pure Yoga. She is currently specialise in teaching Hatha Yoga. Being an active girl, who does wakeboarding, rock climbing and sprint canoe, Roxanne understands the importance of balancing dynamic exercises with static exercises like yoga.
Yoga not only provides a good stretch to the body but it also builds up muscles for holding yoga poses. It is especially useful for athletes and fitness enthusiast who tend to neglect incorporating stretching into their regime, which can result in body stiffness and sports related injuries. She enjoys sharing health eating tips and yoga lifestyle to the people around her and on social media.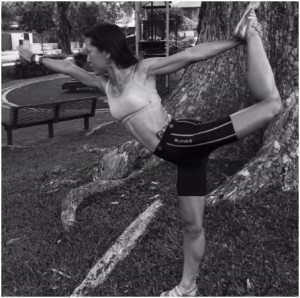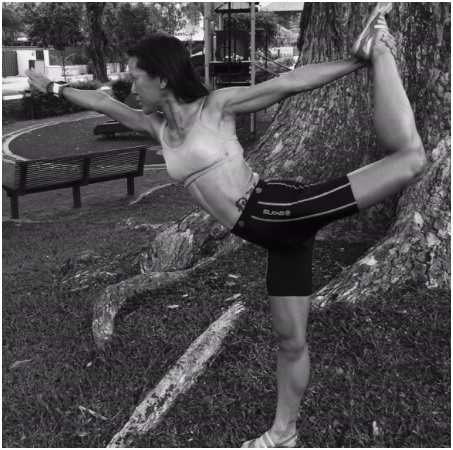 Jessica Wang
Jessica is an avid runner who has participated in 19 Marathons in the Asia region. She started practicing Yoga in the year 2006, mainly Hatha Yoga.
Yoga has helped her to be more flexible and less injury prone, especially with so many marathon races that she participates each year. Jessica focuses more on breathing techniques and Hatha Yoga.
In 2014, She attended the Yoga Teacher Training course in Santosha Yoga Training, Bali Canggu. The school of thought in Santosha Yoga focuses more on relaxation and recovery, more of what the body can do and enhance it, rather than attempting poses which are not suitable for the specified body type. As such, she hopes to bring the goodness that Yoga has given to others. Namaste!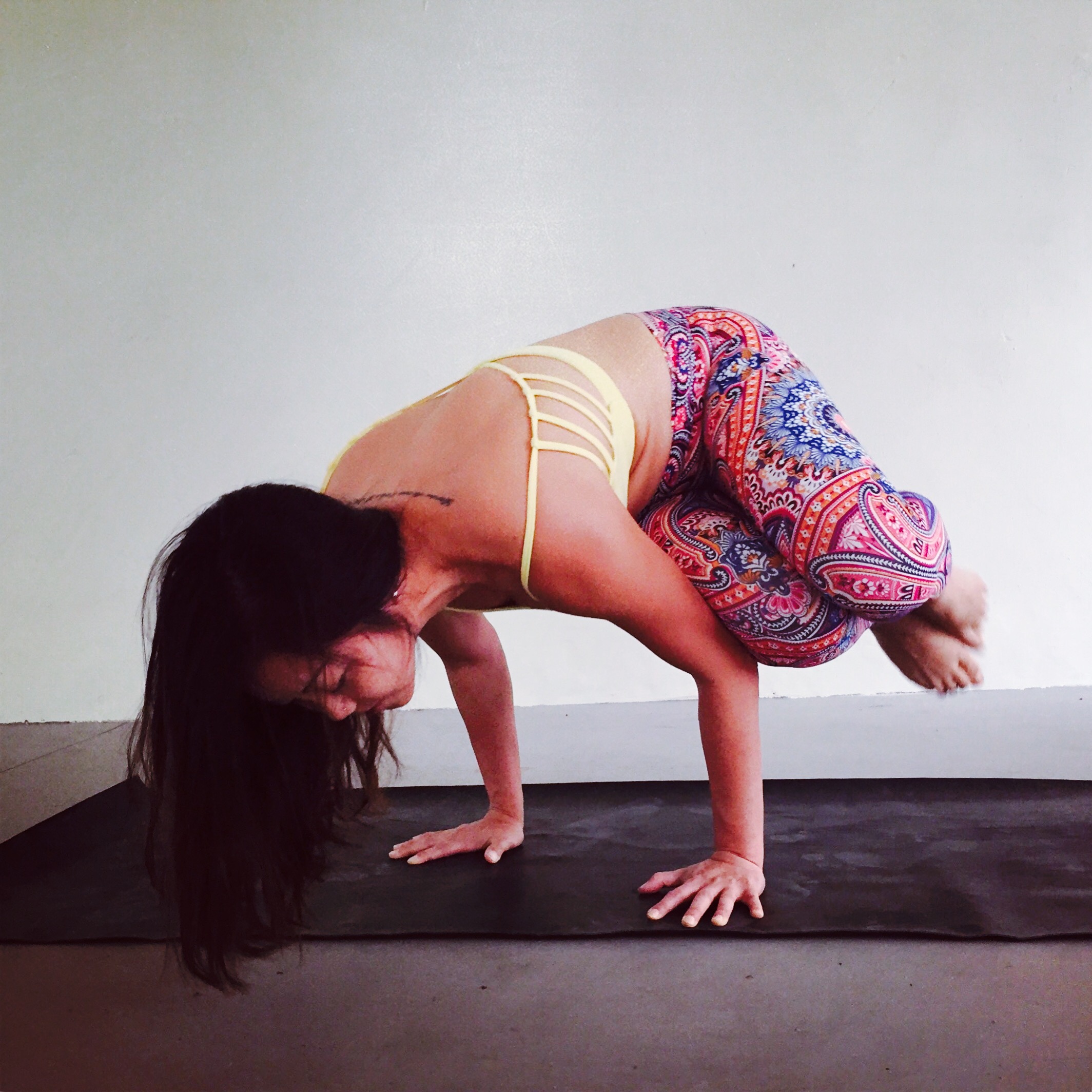 Joanna Khoo
Jo embarked on her yoga journey in 2010. From initially stepping on the mat to calm and quieten her mind, she quickly realised the empowerment and joy she felt from focusing within, and the strength and flexibility she was building over time. Right from the start, Jo knew that she wanted to further her understanding of yoga philosophy and Asanas. In 2014, she obtained her Yoga Alliance accredited 200hr teachers' training certification in Ashtanga/Vinyasa yoga. As a lifelong student of yoga, she has gone on to train and practice at courses and workshops led by Ross Rayburn, Dyce and Briohny Smyth, Tiffany Cruikshank, Jason Crandell, Vivienne Spanopoulous, Noah Maze and many more.
Jo's wish is to share her enthusiasm for yoga, hopefully inspiring others to begin their own lifelong yoga paths. With a background in classical ballet, lyrical jazz and pilates (reformer and matwork), Jo looks out for safe alignment and organic movement. Her first love is a dynamic, flowing vinyasa practice, incorporating creative and fun sequences for regular practitioners who just want to move. The structured Hatha yoga practices she customises for beginners ensure a solid foundation in the proper alignment of the building block asanas of yoga. Each practice session includes yummy stretches to open up tight areas of the body, especially useful for those with office-based professions.
Jo believes in the therapeutic powers of yoga, and that everyone can derive benefits from practising yoga. As one who is not naturally flexible, and who frequently experienced lower back aches in the past, she understands and relates to the challenges or frustration in performing the physical postures or asanas that many face. Yet yoga is more than just the shapes the body can make. The ultimate goal is to align breath, movement and focus, while staying safe and yet physically challenging oneself at the same time. She looks forward to practising together with all who share an interest in yoga.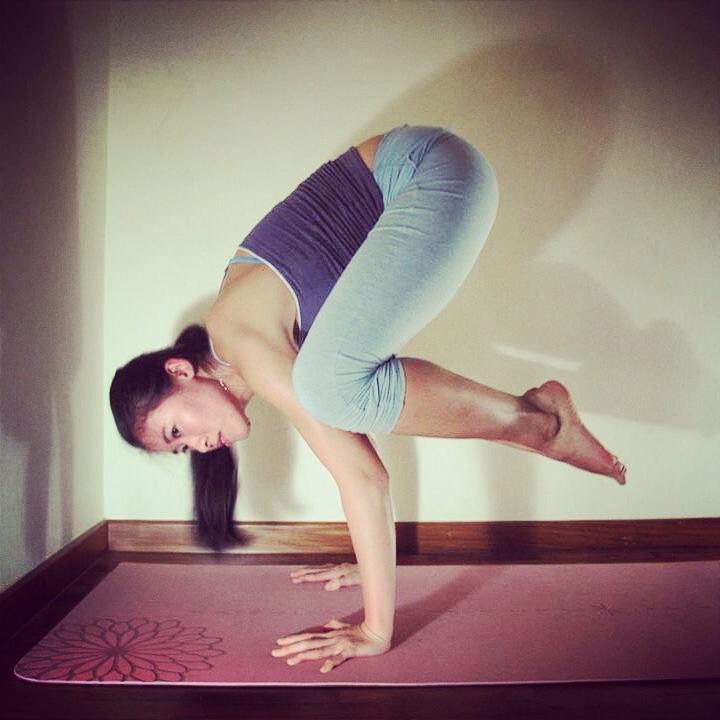 Germaine Sng
Germaine is a yoga teacher accredited with Yoga Alliance International. She teachs private clients, groups, and corporate classes.
Her group classes typically ranges from 12 to 15 students. She has experience teaching at a studio, spa, gym, office, university facilities and at clients' homes. As such, she is confident in teaching people of different backgrounds and fitness levels.
The classes she has instructed ranged from Flow to Gentle to Yin yoga. She was trained in Vinyasa flow, with a basis in Iyengar and Ashtanga. This provides her the confidence to teach in many different styles, while enjoying the variety that yoga has to offer.
She aims to teach classes that are powerful, while promoting mindfulness and making things joyful. Germaine's classes encourage a physical workout that is safe and effective as well as a mental workout that encourages discipline and self-awareness.
Germaine's own yoga journey started a decade ago, on the advisement of doctors in correcting her mild scoliosis. Even though she practised it for its obvious physical benefits, it was the mindfulness aspect of yoga that really drew her in and made her deepen and commit to the practice.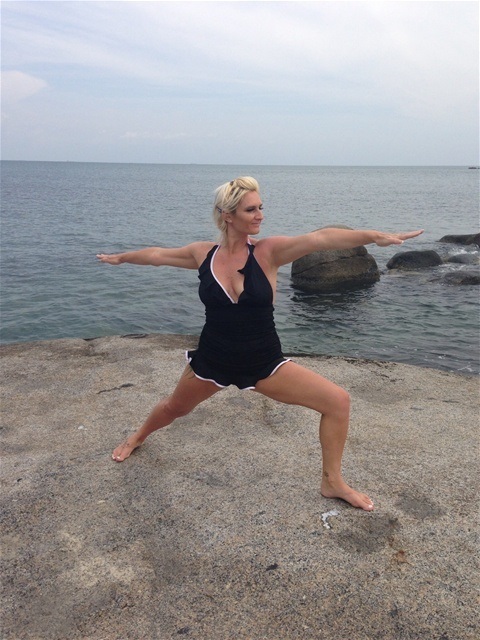 Rachel Young
Rachel is a British fully qualified master trainer. She started practicing yoga in 1998 in the UK. She had an amazing teacher at the time who inspired her to take her journey further. She continued to practice daily pranayama, meditation and asana.
In 2006, Rachel moved to Singapore with her family and took her first 200hr Hatha yoga course. In 2007, she took another 200hr Ashtanga course and continued her education in yoga, completing many different courses including pre/post natal, kids yoga, kundalini, pranayama and meditation, 500hr advanced training as well as her yoga masters course. She has been teaching since 2006 in Singapore and taught many different individuals and many different styles.
Rachel is Yoga Alliance registered E-RYT 500 and have taught over 2,000 hrs of yoga. As a teacher who has been practicing over 15 years, she had her share of injuries due to misalignment, not listening to herself and pushing her body. Now, she is completely aware of her body and how the body works. It took time for Rachel to accept that she is different from the person next to her on the mat and so is everyone.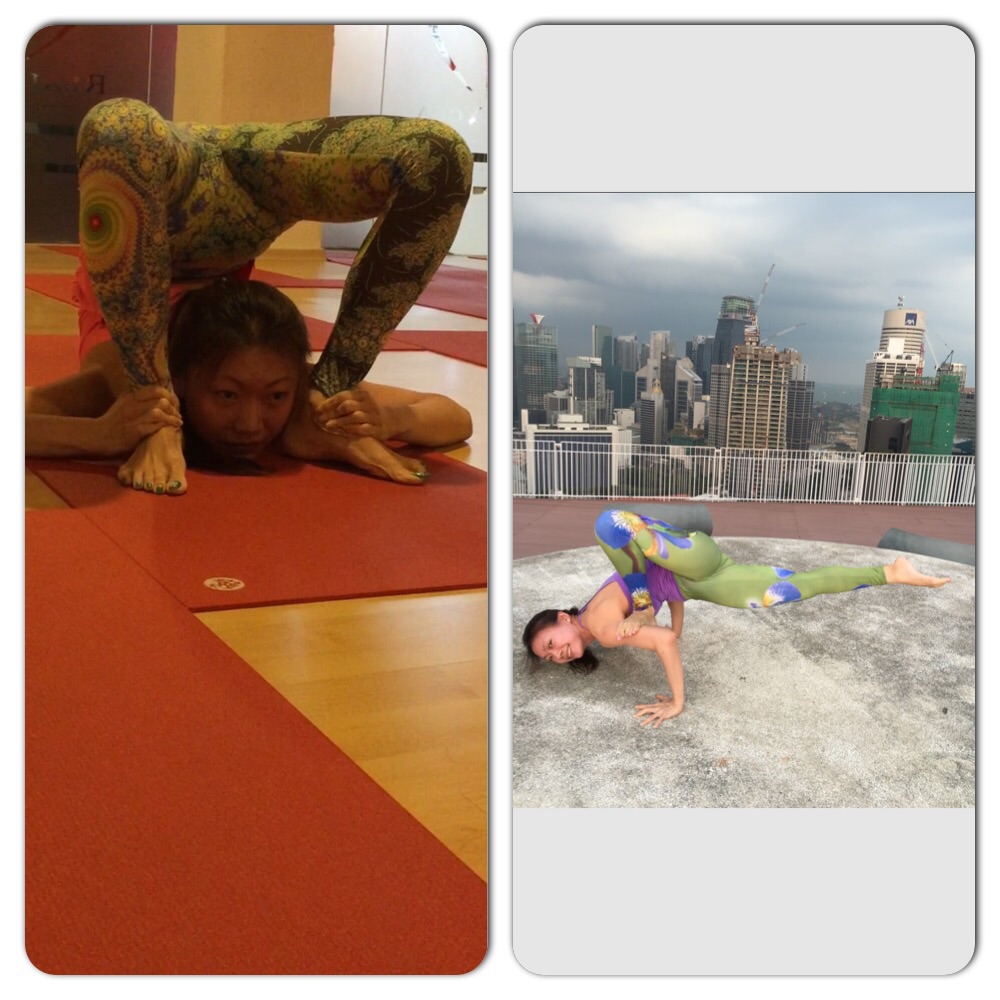 Jez Heng
Practicing and teaching yoga has been a fulfilling journey since Jez started in 2008. She finds it rewarding to see her students' health improve, relying less on medications or witness the physical change in student who lost weight through dedicated practice. She believes that whatever goals a student might have, it can be attained through specially tailored yoga classes.
Jez is trained in and teaching Hatha, Gentle, Flow, Power, Kids and Therapy Yoga. She is passionate about sharing her knowledge to students and help change their mind as well as their body for the better.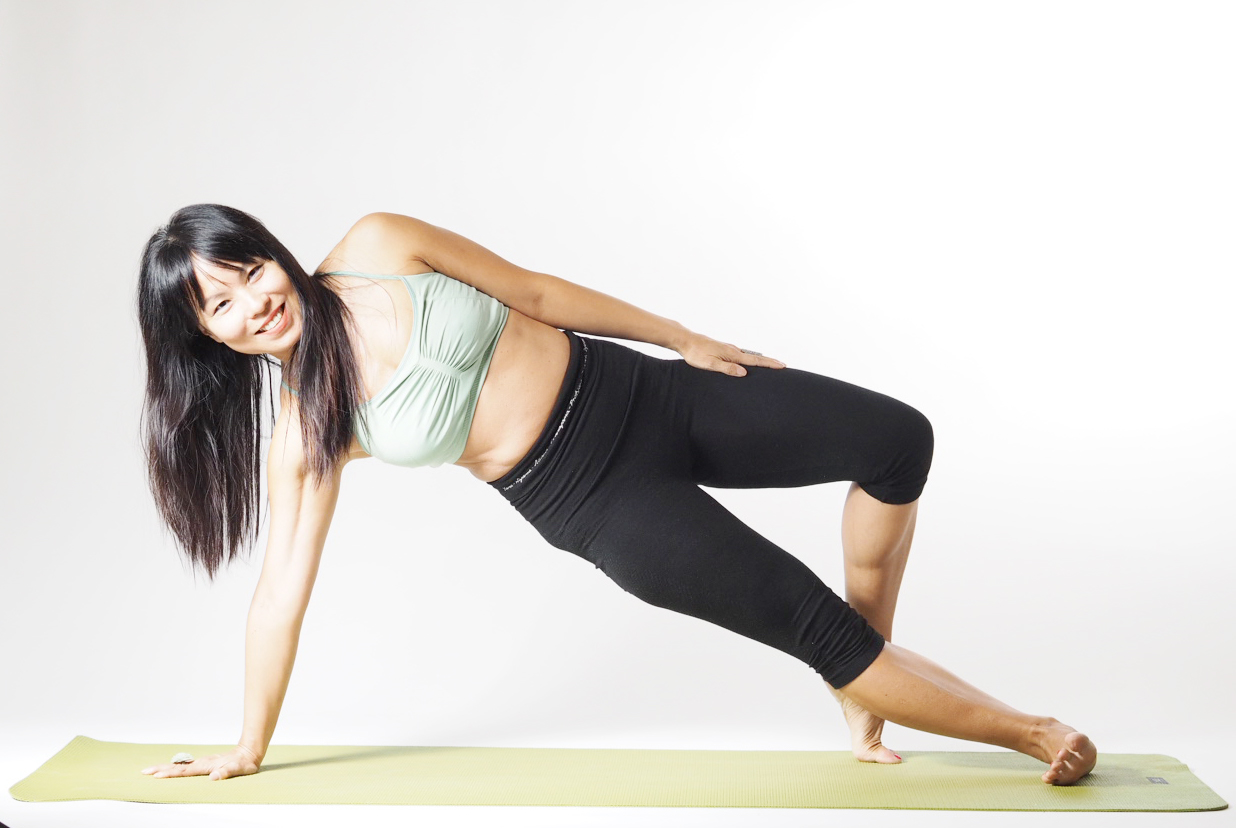 Cindi Leong
Cindi has completed 200 hours (Hatha) YA Teacher Training with Dr Elena Voyce (London) and 500
hours (Ashtanga Vinyasa) YA Teacher Training with Michel Besnard. She is also certified to teach Mat Pilates Certification (ACE registered).
She brings a safe, accessible and fun approach to her teaching, grounded in a spiritual, ethical practice, infused with flavors of Jivamukti, Anusara, Yin in asana styles. In addition, Cindi has a background in complementary or holistic medicine in 2000 after completing her MBA, having practiced and taught Yoga professionally since 2007. Her voracious appetite for anatomy, physiology, clinical aromatherapy and various massage therapy modalities give her the basis to guide students and clients who have individual physical conditions, bringing their practice and
healing safely to the next level.
A global nomad, free spirit and foodie at heart, Cindi's first yoga class began as a natural extension of
her active and sporty lifestyle representing college in tennis and a dance enthusiast; almost 25 years
ago. Now back in Singapore after over a decade in Europe and London, she continues to teach both small groups and individuals; in large studios as well as workplace and leads events and retreats.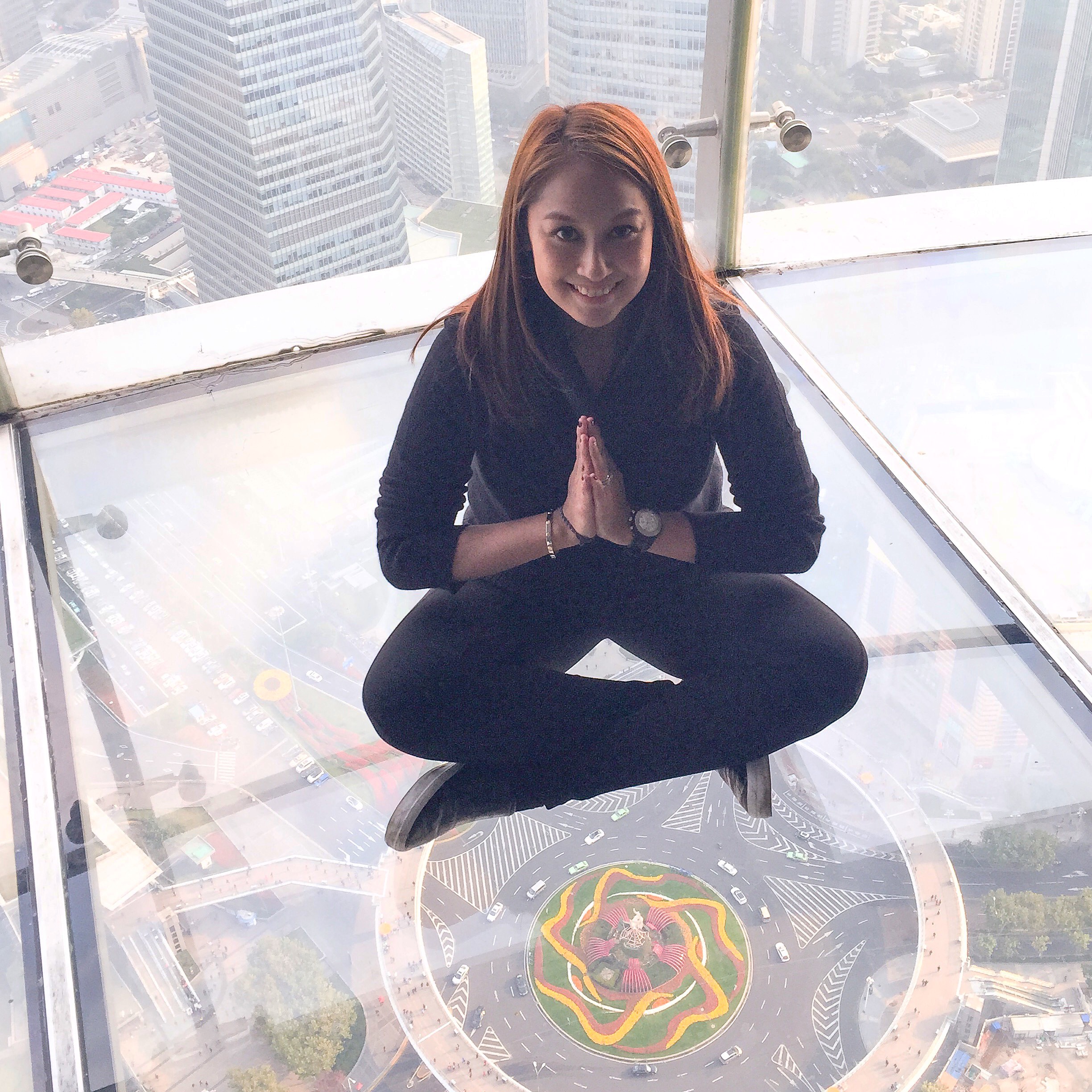 Stephanie Angeles
Stephanie has been practicing yoga since 2006 and firmly believes in the positive transformation yoga brings. Through experience, she knows that yoga is powerful practice that improves a person's physical, emotional and mental well being. It is through the positive changes yoga brought into her life that led her to teach yoga and share it with others.
She completed the RYT-200hr Hatha Yoga Teacher Training from Yoga Vidya Gurukul and RYT-200hr Hot Yoga Teacher Training from Pure Yoga Singapore. She teaches a wide range of classes which include Classic Hatha, Vinyasa, Yin and other specialized classes such as Core and Balance.
Stephanie has a creative teaching style which is marriage of traditional and modern yoga. Her classes always have an element of fun and at the same time challenging students to get the most out of their yoga practice. She is also flexible and perceptive of student's needs tailoring classes to match her student's capabilities. When teaching, she balances discipline and compassion to students.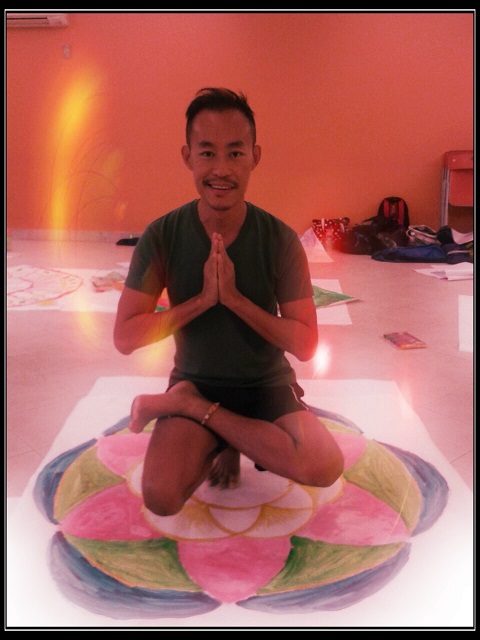 Wayne Wong
Wayne started practicing yoga in 2006 and thus began his journey of self discovery and adopting a more holistic way of living. At the end of 2012, he was given a chance from his organization to take up a voluntary redundancy. Due to his growing interest in pursuing a more holistic way of lifestyle and a change in his personal life goals and purposes, he decided to take that opportunity to free himself from his corporate career.
In 2014, he moved back to Singapore and enrolled himself in a 200 hours Yoga Teacher Training with Tirisula Yoga. He completed his course and is now a certified 200RYT Yoga Instructor. In the same year, he has also completed a Kundalini Reiki Level 1 program and is now a Kundalini Reiki practitioner.
Wayne's style of teaching is much catered to his students. He has taught ultra beginners to intermediate students, in which he would structure his classes accordingly. He will also come up with different theme classes, depending on what his students would like to work on, with regards to any specific muscle groups on their bodies. Most of his students especially enjoy the Yoga Nidra (relaxation) session towards the end of the class and have significantly seen a change in their own approach and attitude towards life in general.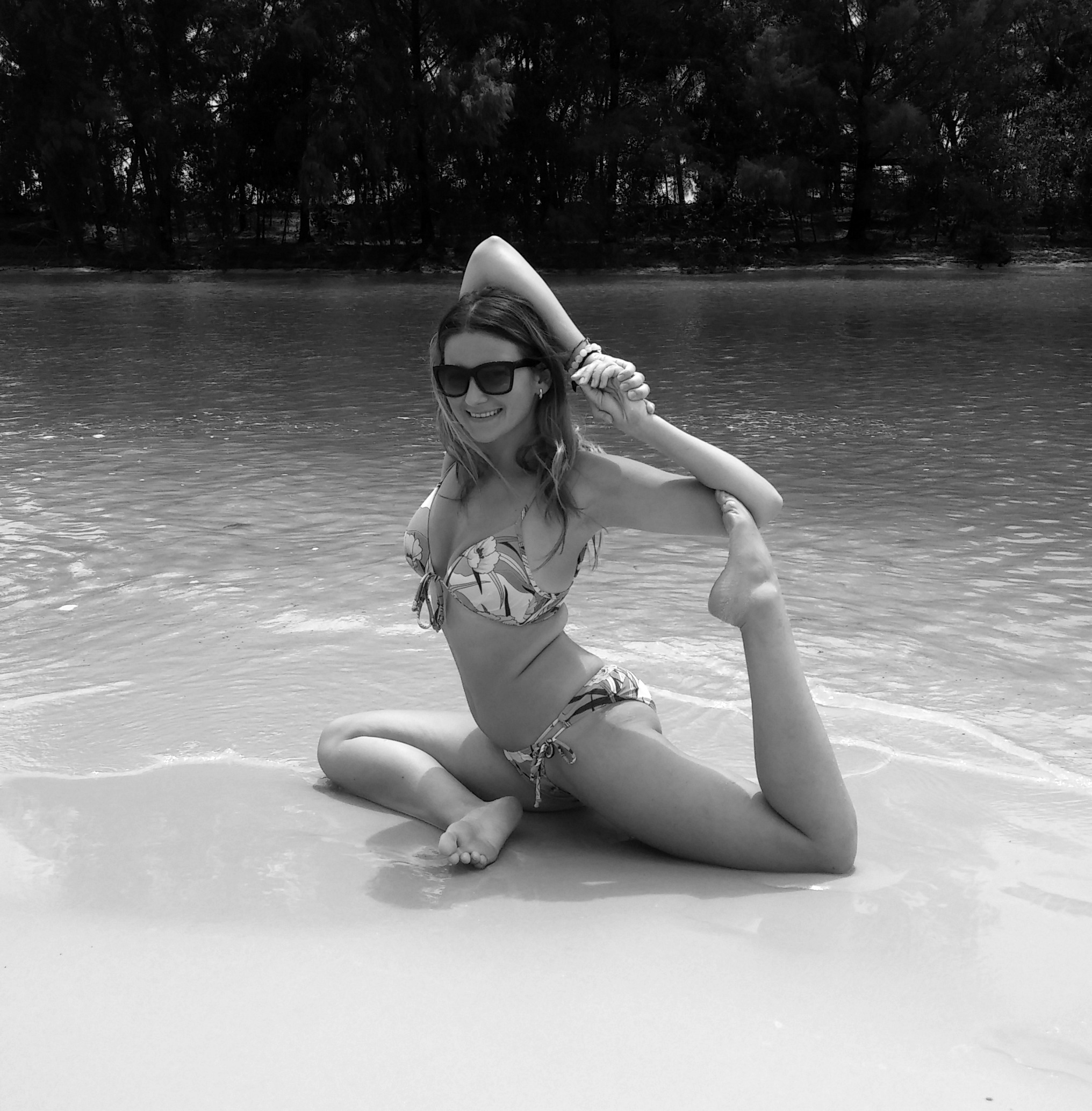 Andra Trambitas
Andra started yoga ten years ago as a way to cope with stress and find balance. Over the last two years since living in Singapore, she turned to yoga as a way to familiarise herself to the new city. No matter how far away home is, the language and expression of yoga is the same. As a holistic nutritionist, she believes in yoga as a key ingredient in a healthy and balanced lifestyle and this is what prompted her to take her first 200 hr YTT in Ubud, Bali. The lush nature and beautiful surroundings of Bali inspired her to take her yoga out into the world's best studio, nature. Since her training, she has been teaching yoga in parks and on the beach. Andra teaches an Anusara inspired Hatha flow class. She loves to weave in inspiring themes and invites her students to explore yoga postures rather than hold them.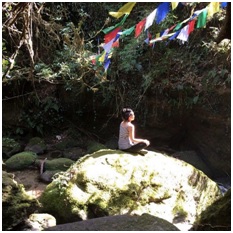 Nizhen
While working in the non-profit field overseeing an environmental education initiative and several projects involving Corporate Social Responsibility and NGO capacity building, Nizhen came to the realization that true sustainability comes from within our own personal development to embody the very change we want to create in the world.
She has a 500-hour certification registered under Yoga Alliance, although training and mentorship with Yogi Nomad took 1250 hours and was assessed by higher criterion under YTAA (Yoga Teacher Association of Australia). A still-evolving teacher, she has been a committed student for 10 years, and has an intuitive understanding of Yoga.
Her style pays heed to every individual journey. Through her teaching, she hopes to impart the essence of Yoga – not its attainment on the mat but rather, holding the space for people to cultivate an awareness that allows them to move past their perceived limits, to open the mind and body for transformation, and integrate into daily living.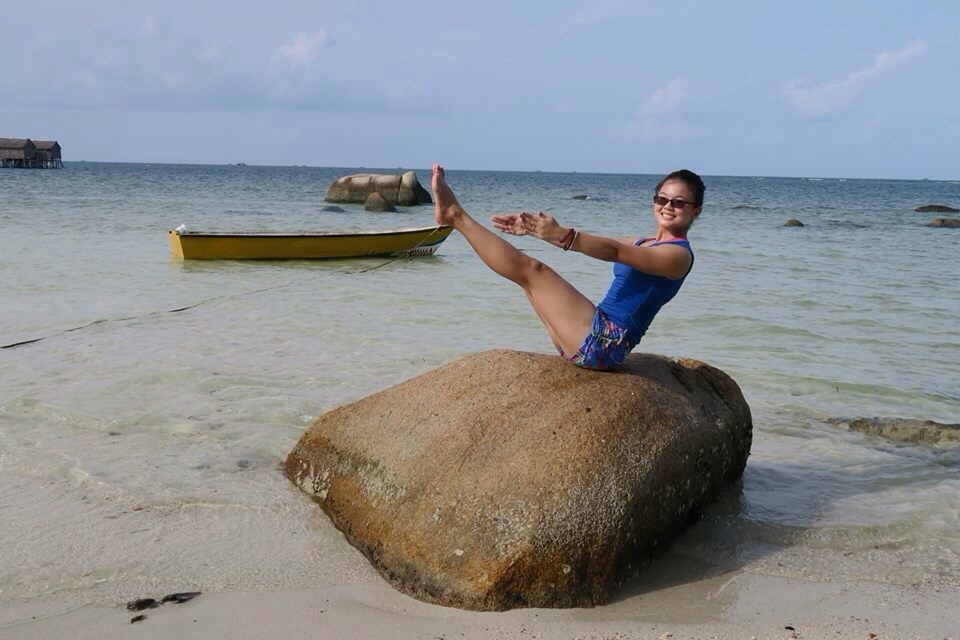 Jasmine Yeo
In 2012, Jasmine was inspired to deepen her practice in yoga and would like people around her to benefit from the beauty of it. This encouraged her to take up the 200Hr Yoga Teacher Training course.
Jasmine wants to motivate people in getting connected to their inner self and explore their mental and physical capabilities through their consistent yoga practice. She also looks forward to helping students cope with their daily lifestyle at work or at home through the power of pranayama, meditation and asanas practice.
Jasmine is now a 200 Hour Yoga Alliance Hatha and Ashtanga certified Yoga instructor. Beginning with limited flexibility and stamina, Jasmine understands the helplessness and frustrations students have when they start out their yoga journey.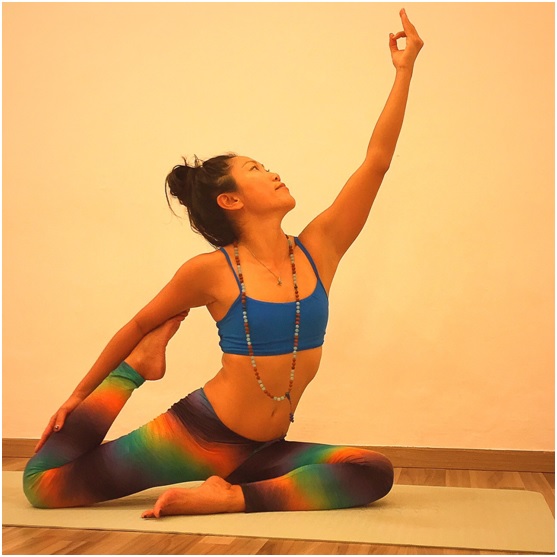 Lyndalou Yang
Lyndalou is an adrenalin junkie, very much into extreme sports. While wakeboarding was her passion, whiplash, strained and tight muscles were the payoffs for the thrills she seek. To fuel her passion, she was focused on training to be stronger, failing to see flexibility as an asset.
Lyndalou first yoga class was 16 years ago. Ignorant to what Yoga is about or any of its philosophies, she picked an Ashtanga Yoga class because of the word "cardio". What she felt at the end of the class resonated with her body, mind and soul. She love it. That day opened the gateway to Yoga for her, since then, Lyndalou never turned back.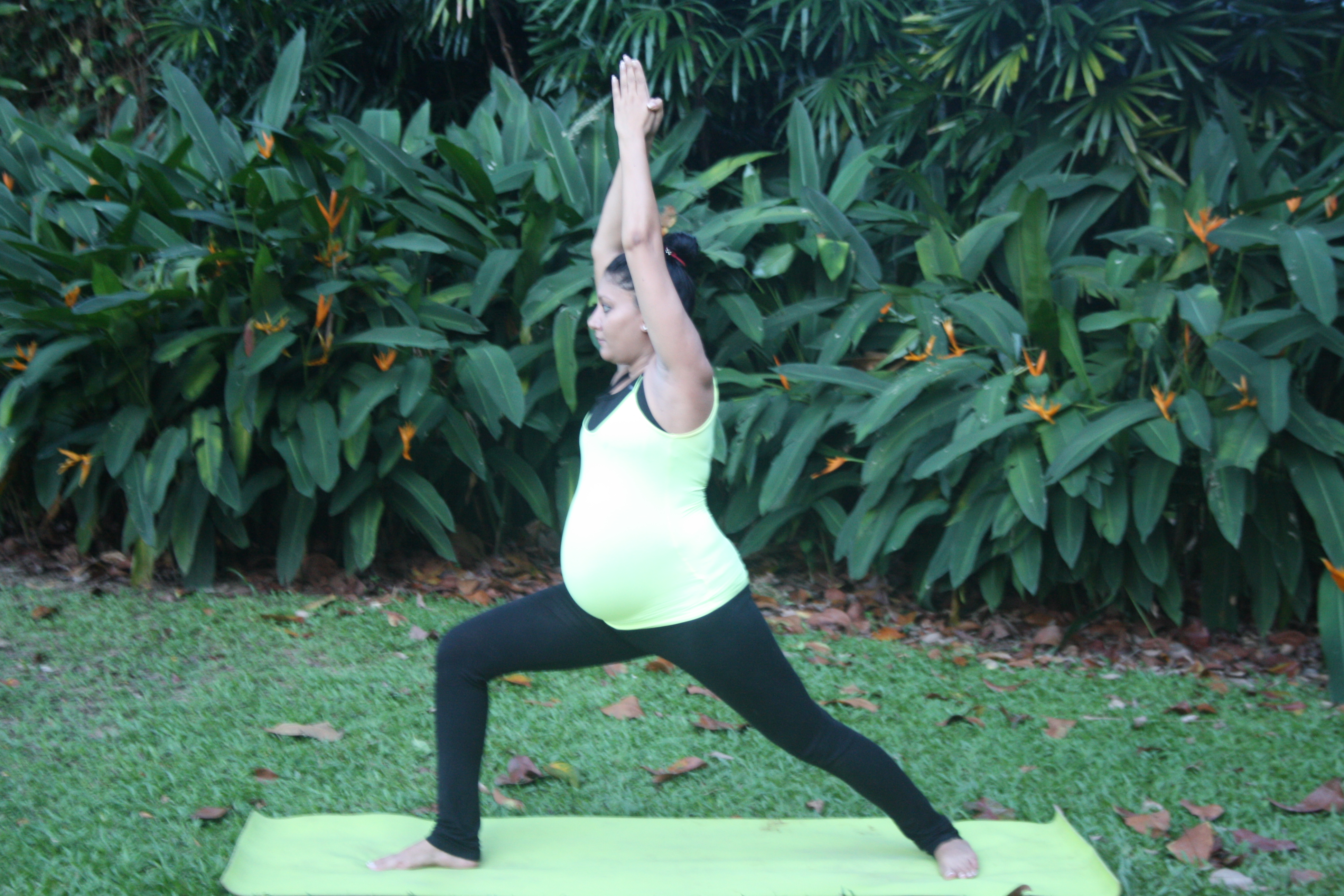 Priya M
After being trained as a teacher in Hatha Yoga from Sivananda School, Himalayan Foothills of Uttarkashi, India; Priya has specialized in Hatha yoga, PreandPost-natal yoga. Her understanding of the subtle nuances of Prenatal yoga developed all the more as she practiced the teaching and practice of Prenatal yoga during pregnancy. Giving birth to her daughter through normal delivery assured her of the immense benefits of Prenatal yoga. Priya is passionate about learning about different schools and genres of yoga and transcendental meditation, and is currently working on polishing her Hatha yoga practice.
Certified by Yoga Alliance for 200 hours of standard: Registered Yoga School (RYS), Priya believes that yoga is a union of proper breathing (pranayama), proper practice (asanas) and proper relaxation (savasana). Together with the classical traditions of yoga which integrates Bhakti, Raja, Jhana and Karma yoga; a well-balanced life can be steered.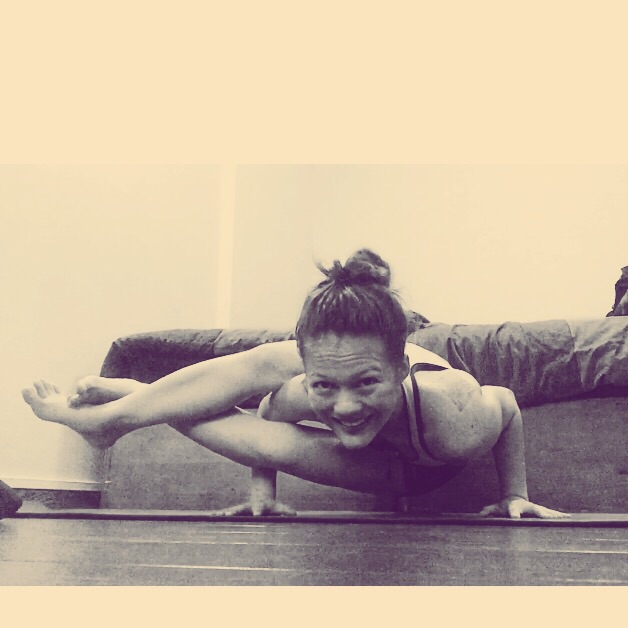 Valerie Lange
Valerie is a 200hrs RYT (going on to 500hrs RYT) instructor. She is trained in Ashtanga Yoga, which is one of the more physically challenging styles of yoga. However, she believes any practice can be modified to suit each individual.
Yoga has helped Valerie to become a more grounded and centred person. She is eager to share her love for yoga to anyone who is keen to practice. She believes it will be an exciting and fulfilling experience for herself and her students to progress and discover their own personal strengths and capabilities in yoga together.
Valerie believes in making each practice enjoyable yet adding a pinch of challenge each time so as to push oneself and discover one's true potential.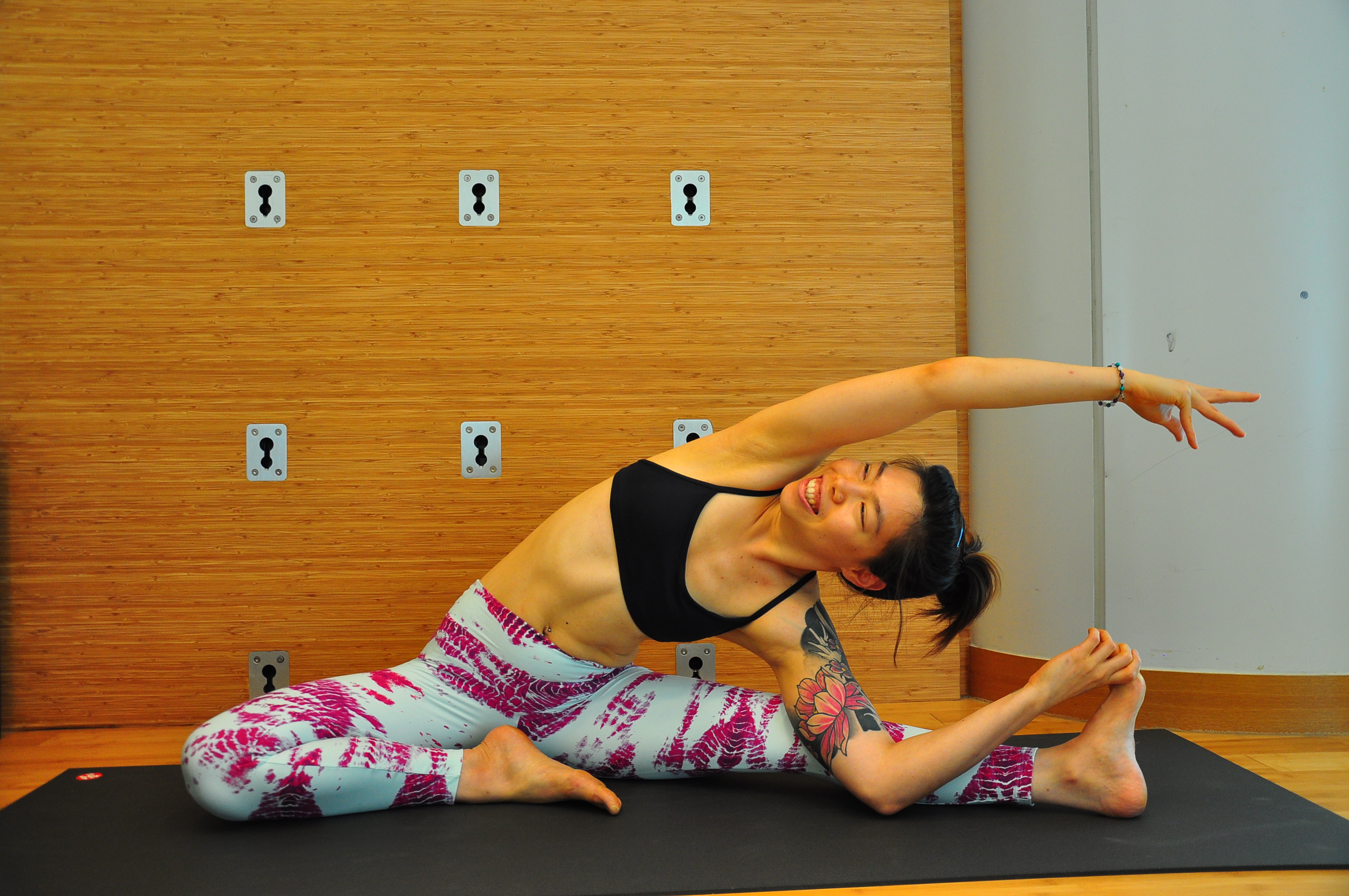 Louise Tham
Influenced by her yoga practice of 6 years, teachers, peers and environment, Louise aims to teach with an open mind and heart, and to bring a sense of mindfulness and empowerment to each of her classes.
The basis of Louise's teaching philosophy is that yoga can benefit everyone, through balance and harmony of the body, breath and mind. Practicing with awareness and mindfulness, her goal is to have students leave each class feeling refreshed and renewed.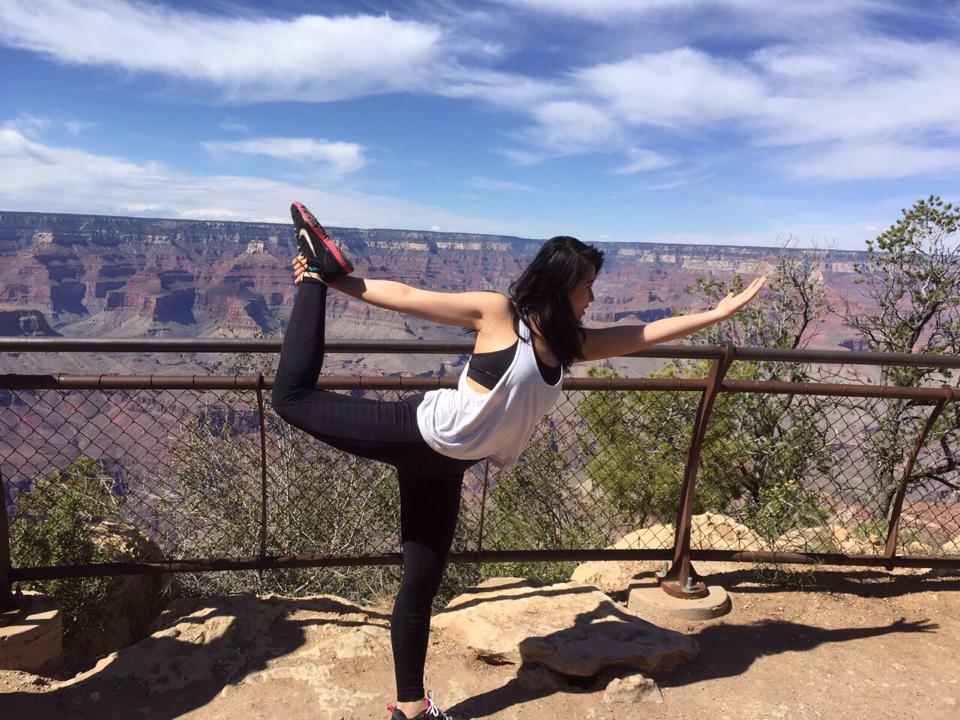 Kim L
Kim first came across Yoga when she was searching "How to get Jennifer Aniston's abs". Fast forward three years later, she is a certified 200 hr Yoga Alliance Vinyasa Yoga instructor.
Being a competitor her whole life, Kim found Yoga to be a refreshing change of pace. Yoga has helped Kim to handle stressors, let go of attachments and to have a clearer mind.
She received her training under the prestigious CorePower Yoga, and specializes in Power, Fit and Vinyasa Yoga. Kim's students have found her classes to be fun, challenging and encouraging.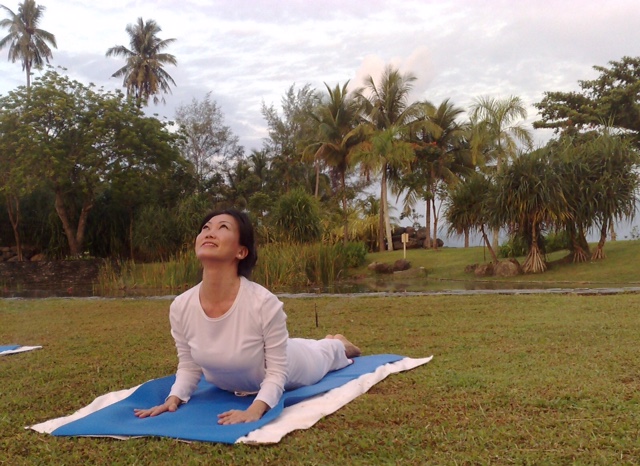 Dana Chia
Dana is an inspiring bilingual teacher with more than 15 years of experience teaching yoga programs globally. Accredited with the Yoga Alliance International Certificate (E500hrs), Dana shared her teaching experience in many countries – Taiwan, India, Malaysia, Australia, South Africa and Mongolia.
Her mastery of yoga knowledge and most importantly her teaching methodology brings out the best in her students. Her message is practical and relevant to daily life. Dana also teaches Yoga locally in schools & universities, corporate organizations and hospitals. Her students find her class inspiring, relaxing and enriching.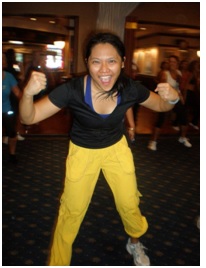 Rozanne Yap
Rozanne brings an energetic, bubbly personality and is passionate for exercise and sports.
She has been teaching LesMills programs for more than 5 years, is certified to teach TRX suspension group exercise, Pilates Matwork, and was in India for 3 months for a Yoga instructor course, and also Zumba Fitness and Zumba Gold certified.
Her love of helping others achieve their own personal goals and dreams is the driving factor in her motivation for her work and lifestyle.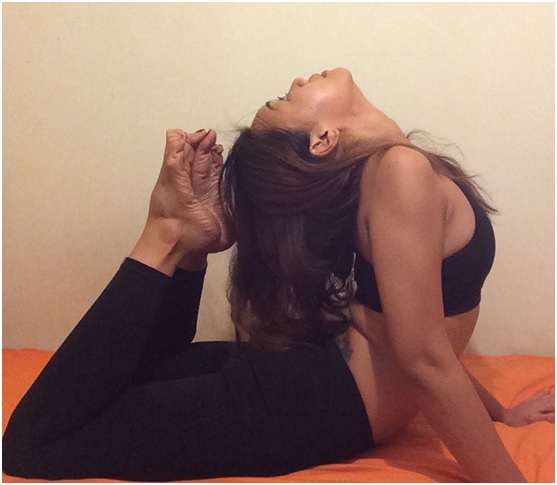 Esther Phoon
Having started Yoga in 2011, Esther has not ever looked back since seeing how it has honed and nurtured her as a whole. With decisions to embark Yoga professionally, she took on the YTT course at Prabhu Yoga @ Yoga Club to not only gain in depth knowledge as well as to impart her knowledge to others.
Now that Esther is Yoga Alliance Certified, specializing in Hatha and Vinyasa styles, she would like to realise the dream of being a Yoga Instructor. She is constantly inspired by others and hope to inspire in her own way through her classes.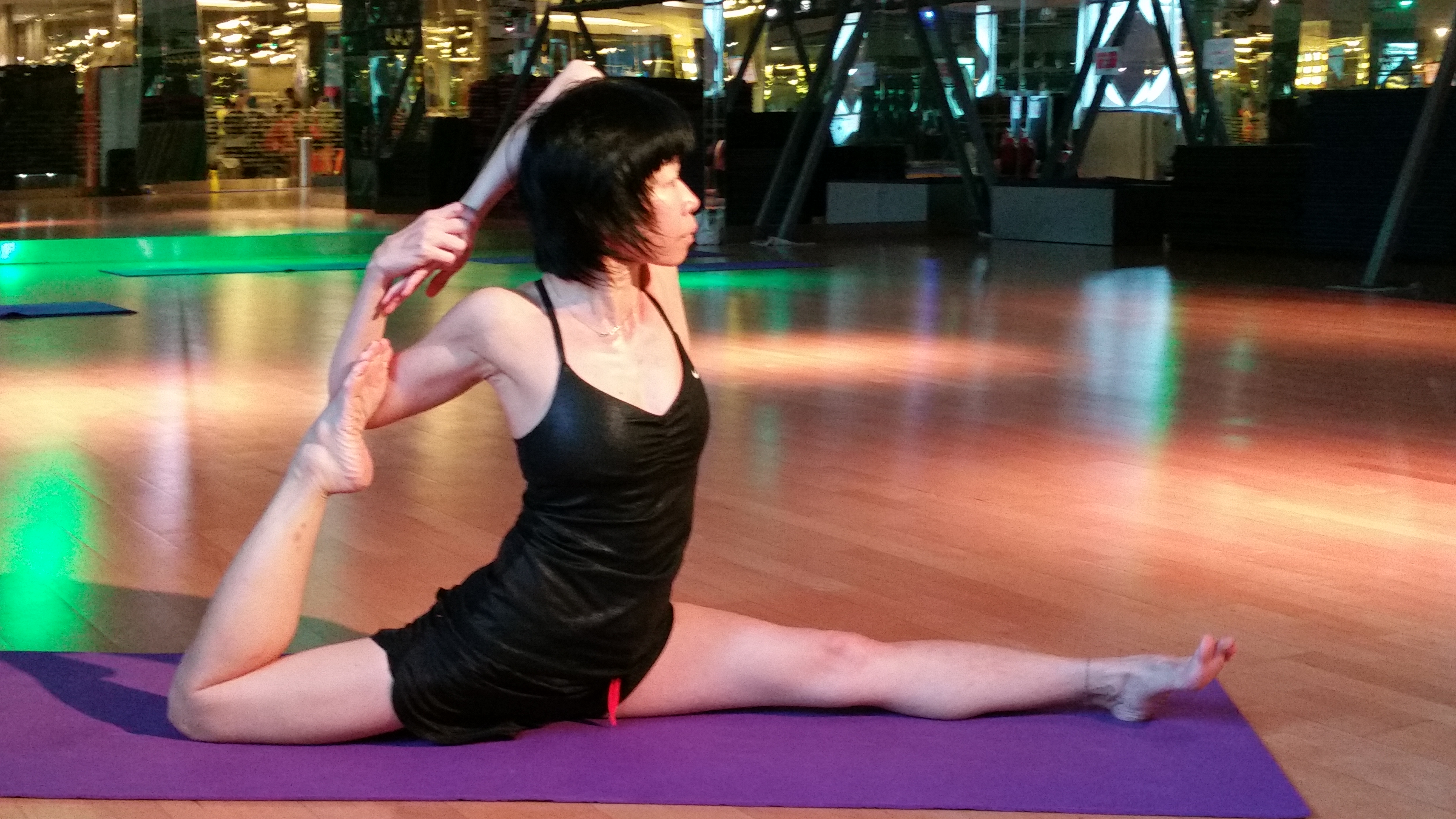 Serena Teo
Serena has been practicing yoga regularly for more than 10 years. Practicing regularly has since become her life's purpose and passion as it benefits her physical and mental wellbeing .
When she taught some of her friends, they informed her that they had a positive experience and enjoyed the class. It made her felt good to know that.
Yoga is Serena's passion and that is why she decided to pursue it as her career. Through teaching, it allows her to share her knowledge and what she has learnt in the practice with people of all walks of life, ages and levels of fitness.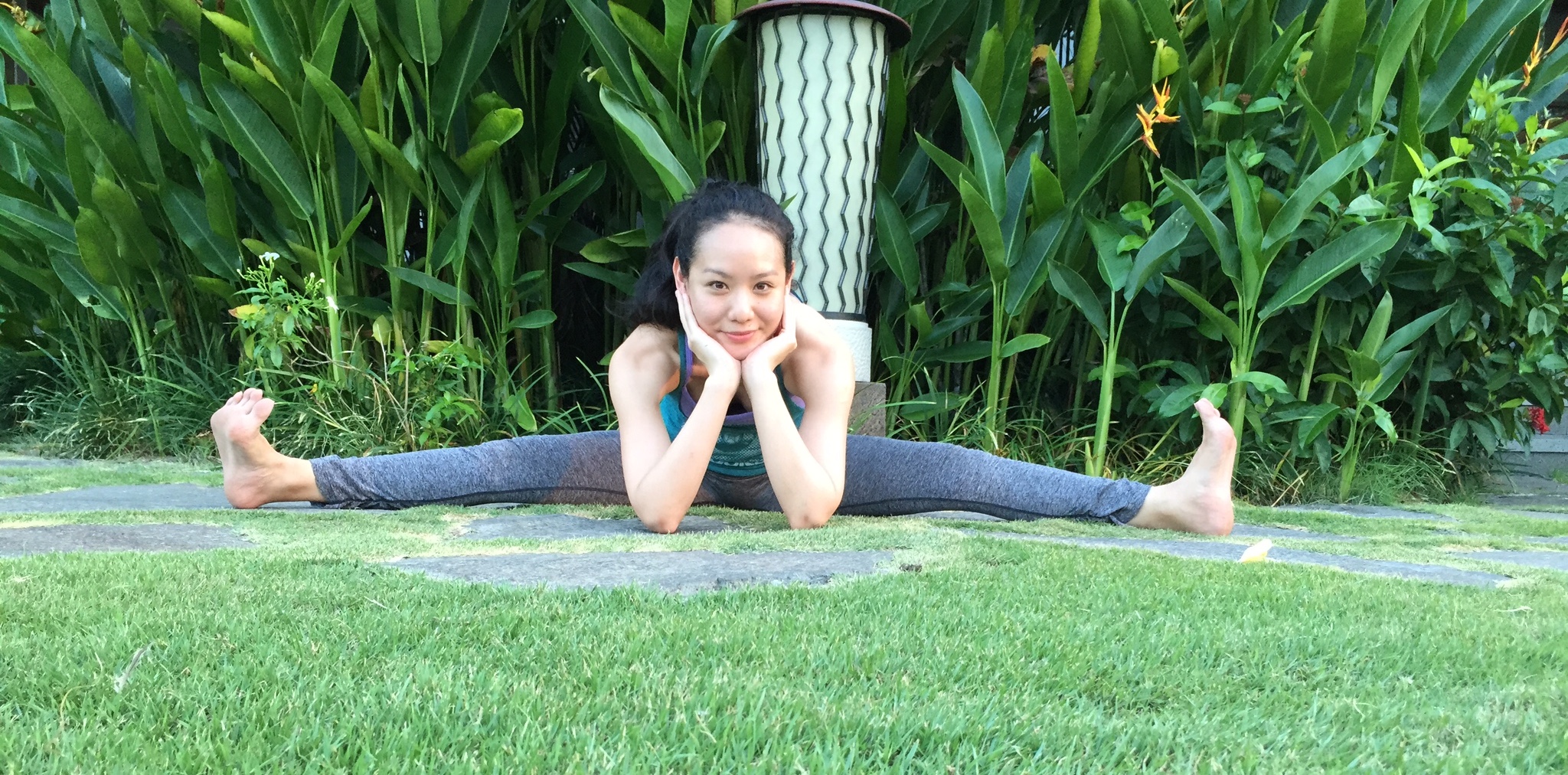 Amanda Ling
Acquainted with yoga as a fitness regime in 2007, Amanda realised over time that the yogic practice brought about greater transformation from within.
Being naturally hypermobile in her joints and having various structural misalignments from a young age, Amanda was always prone to clumsiness and injuries. Through the practice of yoga, she has learnt various ways on pain management and strengthening of naturally loose joints for protection and stability.
Through her interest and further study in yoga therapy, she believes the therapeutic application of yoga can prevent and manage many psychosomatic ailments that are caused by stressors in the modern day lifestyle. She also has the love of teaching kids and believes yoga is the complete system to help them grow healthily and happily.
Amanda's teaching is influenced by styles of Hatha and Vinyasa flow yoga catered to private one to one sessions or corporate group yoga sessions. She ensures and guides students through a safe and nurturing practice environment through proper alignment techniques and body-spacial awareness.
Her classes are accessible, practical and all encompassing. She provides encouragement to students in enabling to enrich their lives by taking the practice off the mat, into their daily lives.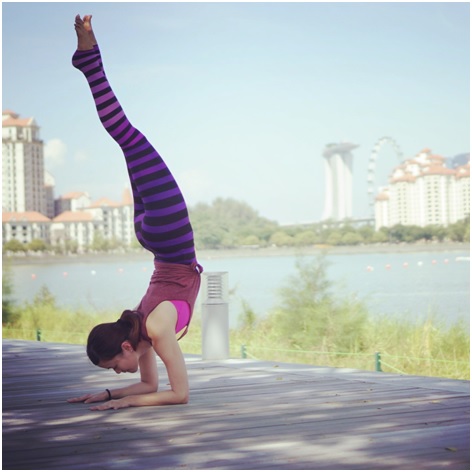 Sara Goh
Sara stumbled upon yoga in 2010 and started practicing it as an avenue to relieve work stress but did not expect to gain so much out of it. Yoga has helped, and is still helping her cultivate confidence, positivity, flexibility and strength to rise above challenges.
Sara believes that yoga provides a path to quieting the mind so that we can all feel the innate stillness and joy of being alive. She loves the peaceful energy and good vibes felt after every practice. Sara completed her 200hr BRYCE yoga teacher training with Briohny Smyth and Dice Lida Klein in 2014 and continues her learning by regularly attending workshops to improve her knowledge and training.
She hopes to help others through yoga and looks forward to seeing them smile and breathe on the mat!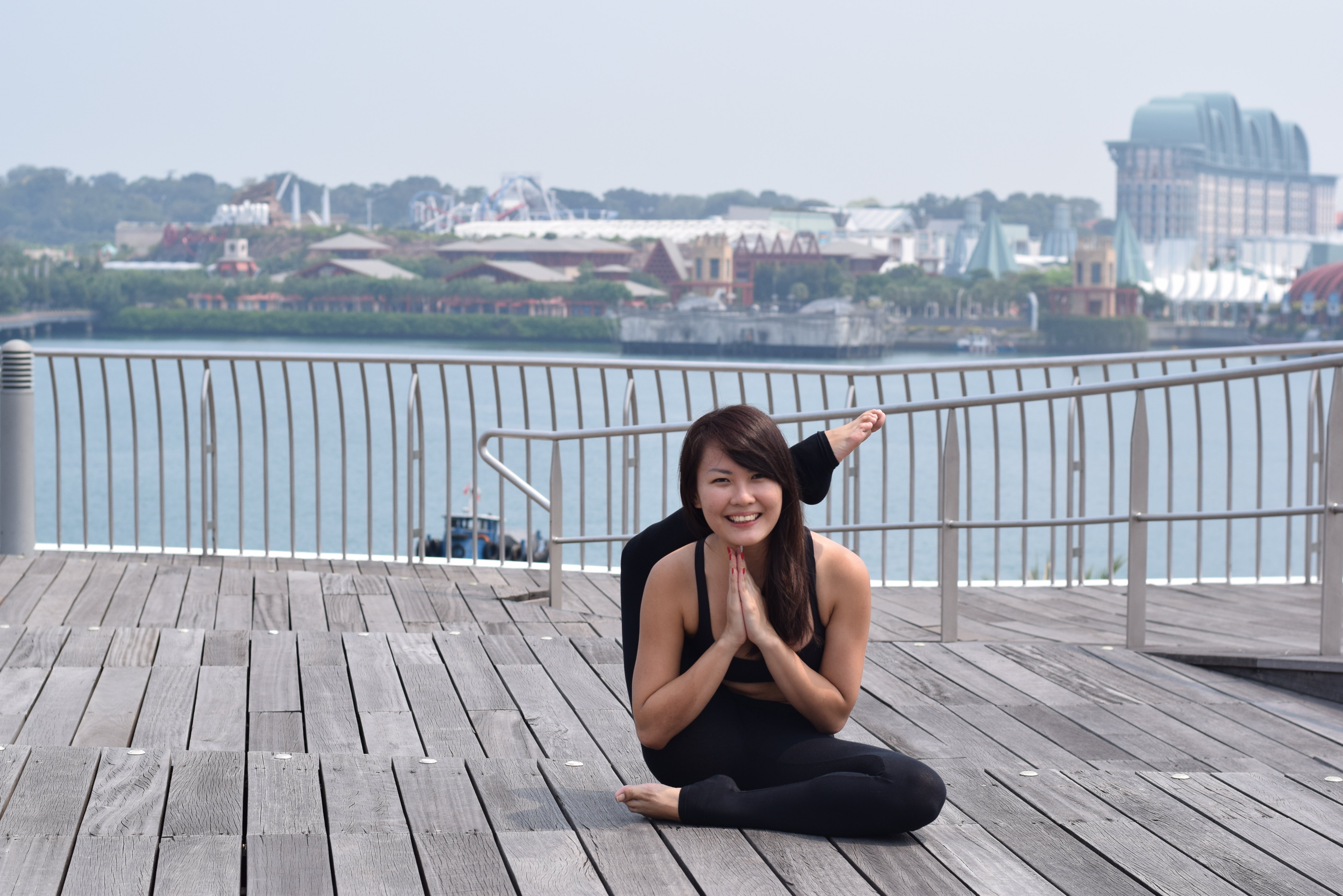 Celia Loo
Having thalassemia, in addition to extremely low blood pressure had led to multiple fainting episodes all of Celia's life. In addition to this, she sustained a knee injury in 2010, which led her to give up her passion of running. In 2011, her yoga journey began when a close friend asked if she would like to try a Bikram Yoga class together, by purchasing a Groupon voucher. Since then, she had completed 6 rounds of 30 Days Challenges, and had also been awarded 3rd place in the Singapore National Yoga Competition held in March 2015.
Celia is certified with Hom Yoga under the 200 Hours Vinyasa Yoga Teacher Training, which is accredited by Yoga Alliance, and has a Graduate Diploma in Psychology. She strongly believes that yoga is more than just a physical activity (although a hot body is always nice to have!), but is also important for mental health as well. Styles of yoga taught include Hatha, Vinyasa, and Yin yoga.
Most importantly, Celia prioritises safety over anything else in her teaching and adhere to the idea that yoga is not all about touching the toes, but what is being learnt on the way towards the goal. Regardless if your goal is to gain flexibility or strength, or to simply release stress, take the step forward and let yoga do its work in your life!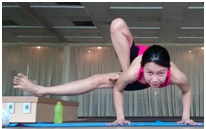 Natalie Lim
Natalie has been practicing yoga for 3+ years. Her journey began with Ashtanga yoga in 2012 whilst working in the corporate world. What started as a workout turned into a lifestyle and she decided that she wanted to teach yoga as this would allow her to do something she is passionate about and also help others lead healthier lifestyle by practising yoga. It is this passion that has helped her grow so much in such a short time.
In 2012, she enrolled in the renowned Tirisula Yoga's 200-hour Yoga Teacher Training Course, accredited by the International Yoga Alliance, studying the philosophy, physiology and anatomy of yoga and graduated with a Diploma in the 200-hour teacher training course. Not satisfied, she pursued teaching yoga to children and in December 2013, she received her certification to teach yoga to kids and families, also accredited by the International Yoga Alliance.
Coming from a training background as a corporate trainer in an MNC, Natalie ensured that that her learning continued in order to keep abreast with the latest practices in yoga instruction. She attends yoga workshops whenever she can and will soon be completing a 100-hour Yoga for Pregnancy, Birth and Baby Teacher Training under the careful guidance of Dr Jean Byrne and Michelle Papa.
Natalie has been conducting private classes, small group classes and corporate classes for the past 1½ years. In that time, Natalie has worked closely with individuals of different body types, providing her with a deeper understanding of physical limitations and individual pace. This accumulated experience also gives her insights into providing posture and alignments adjustments for her students which add value to these sessions.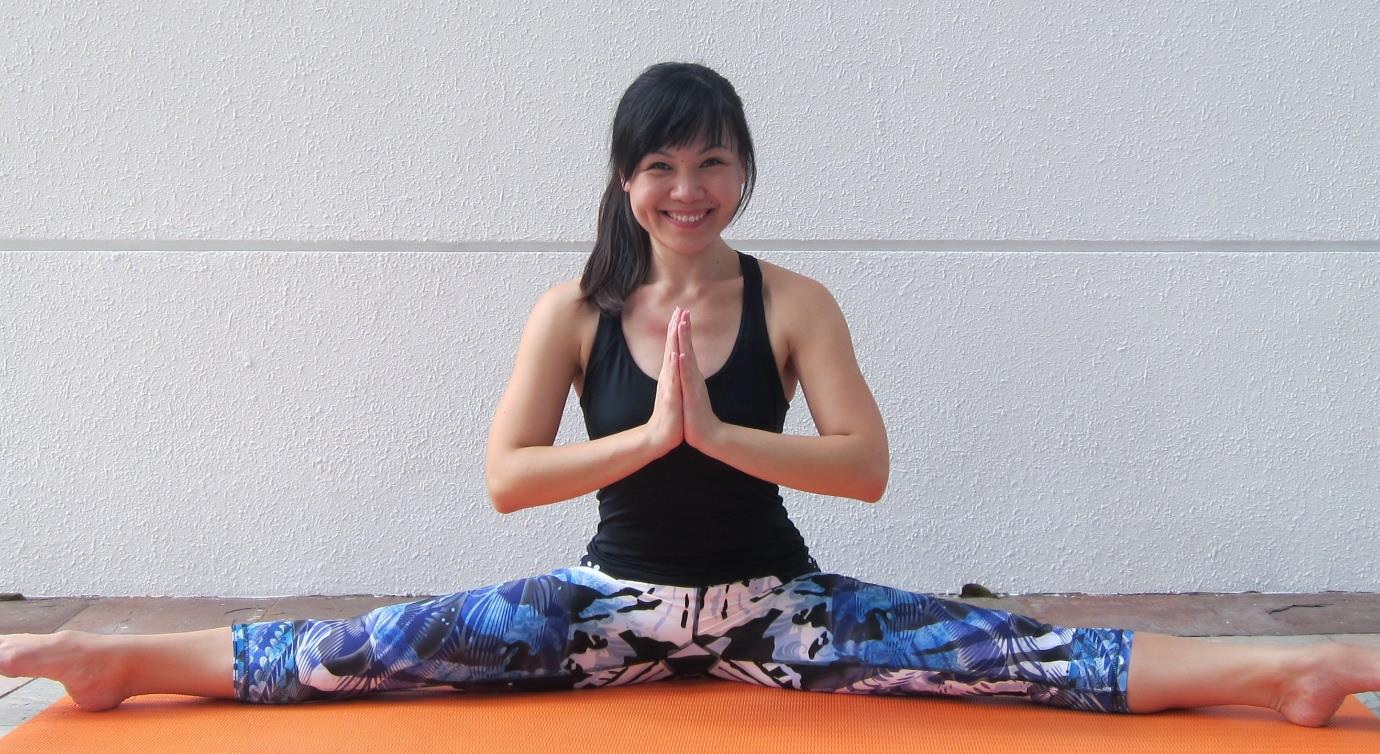 Esther Tan
An open mind, a willing heart and good giving hands ignite Esther on a transformative experience. Motivated to get off the couch, Esther got on the mat. Through her yoga journey, she has seen improvements in overall body system and physique, cultivation of mindfulness and patience for herself and friends.
Service-oriented at heart, Esther is dedicated to customize classes in order to crystallize students' goals. She works on the framework of proper alignment as building blocks of a safe, sound and progressive practice. Additionally, her gentle, motivating and soothing voice enhances the calming experience for students.
Esther has completed 200 hours of Yoga Teacher Training with Lynn Yeo and Sumei Shum at Space and Light Studios, a Yoga Alliance accredited school. Furthermore, she has broadened her Yoga knowledge through 100 hours of Yin Yoga Teacher Training with Victor Chng, founder of Yin Yoga in Asia. Esther teaches Hatha Yoga, Vinyasa Flow Yoga, Gentle Yoga, Power Yoga, Restorative Yoga, and Yin Yoga to individuals and groups.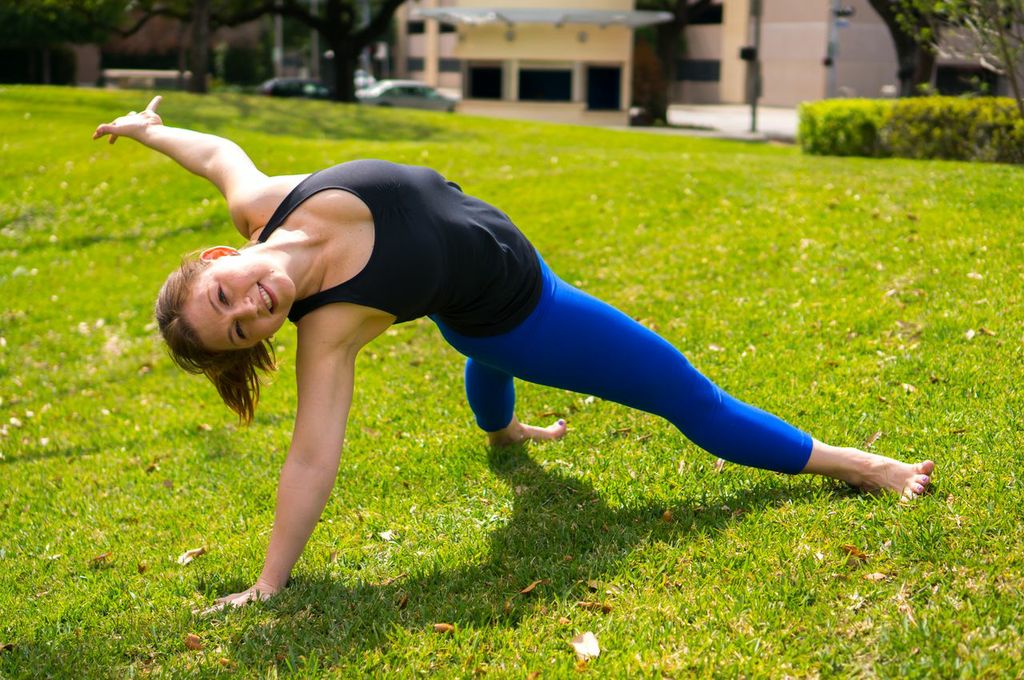 Trish Corley
Trish loves to share her passion of yoga because of the tremendous impact it has on people's lives. What started out as a form of exercise to supplement marathon training is now a holistic way of life for Trish. Yoga has positively impacted her relationships, her former career as a college administrator/professor (in a physical therapy program), and her ability to live a happy and peaceful life. She empowers her students to reach their greatest potential on the yoga mat, and to take triumphs on the mat into every part of their life.
Trish has been teaching yoga since 2011 and has been a US licensed doctor of physical therapy since 2003. She has undergone several yoga teacher trainings and is honoured to have a certification from the Baptiste Yoga Institute. She teaches Power Vinyasa yoga, Hatha yoga, Therapeutic yoga, Restorative yoga, and Pre/Post natal yoga. She believes yoga is for everybody (because everybody has a body) and that the time to start yoga is now!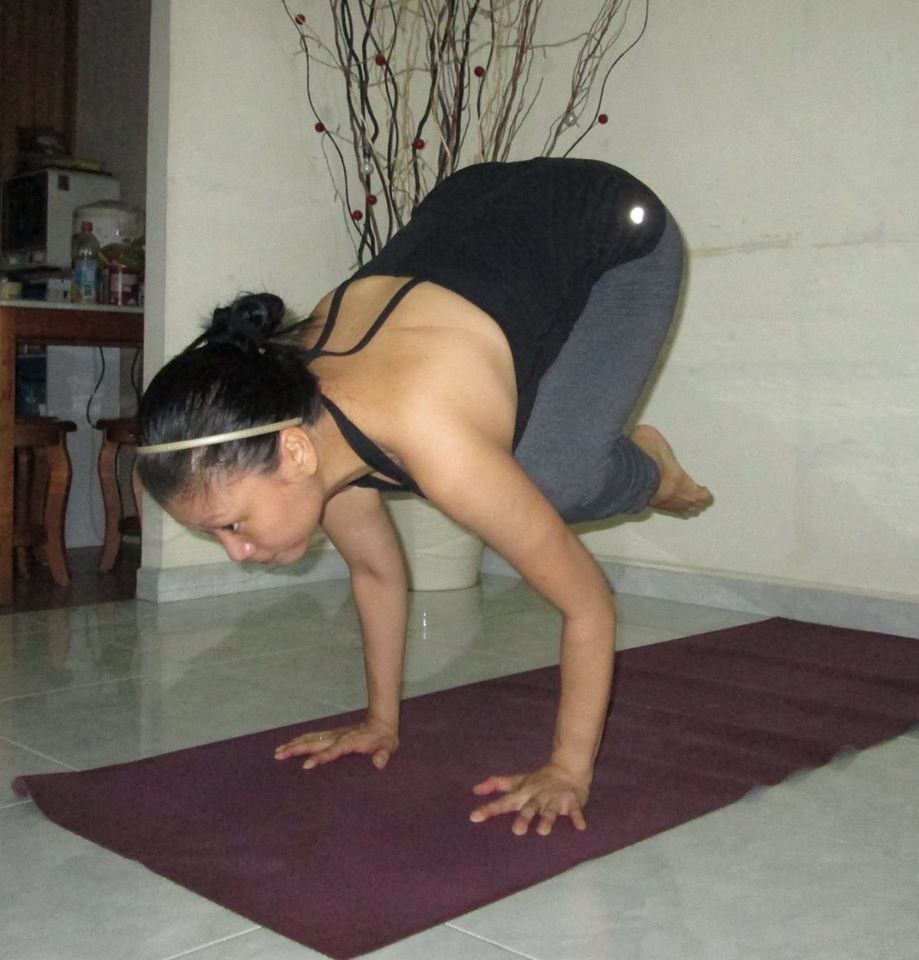 Jean Foo
Jean started Yoga since 2011. Yoga has transformed her life and it soon became apparent that she wants to help spread the love so others could benefit and enjoy having greater balance and happiness in life.
She received her Beginner's Hot Yoga Teacher Training 200 RYT with Pure Yoga in 2012, and graduated with a Diploma in Yoga Education after a 1-month residential Teacher Training Program with Yoga Vidya Gurukul in Nasik, Mumbai, India in 2013. Teaching yoga has ripened her practice and refined her life. She's inspired by her students and the courage her foster within herself and others.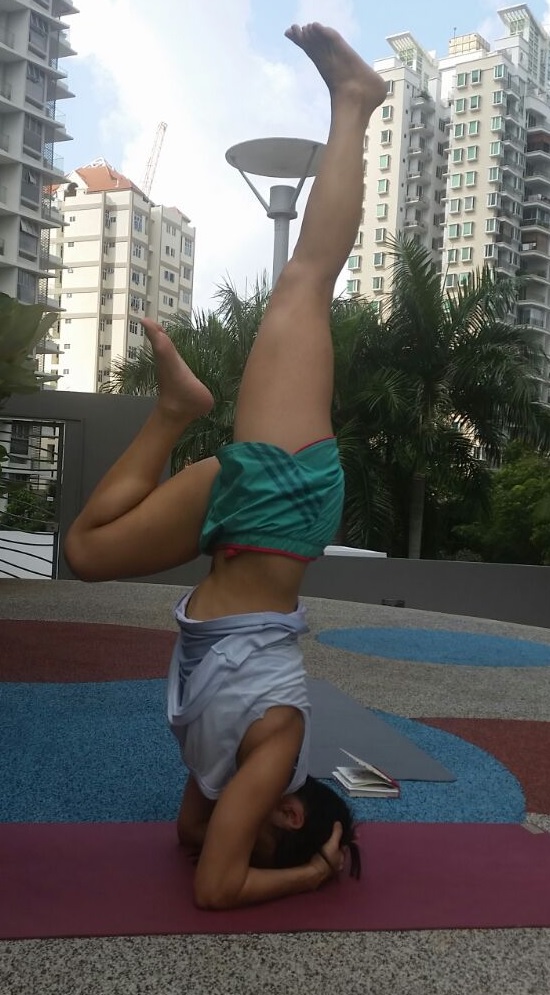 Min Yi
Min Yi completed the RYT 200 from Tirisula Yoga Singapore in March 2015 and is also a ACE certified personal trainer.
Prior to taking the instructor course, she was not an avid yoga practitioner. After the 200 hrs training, Min Yi realised yoga not only helps in calming the mind but is also a cardio and strength training exercise. She believes that mediation helps to cleanse one's thoughts and constant practice in Ashtanga helps to bring about more aware of one's body.
She is currently pursuing her RYT 300 from Tirisula and continuing Ashtanga practice with Ashtanga Yoga Singapore.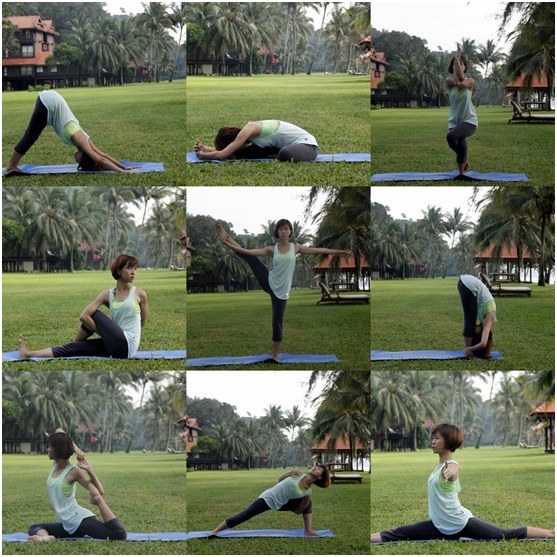 Yin Peng
Yin Peng has been practising yoga for more than 8 years, attending her first yoga lesson while in China as an expatriate. Through the years, she has continued her practice and has been encouraged by her instructors to take up a Teacher Training Course.
In November 2014, she finally took the plunge and attended the 200hr Yoga Teacher Training Course by Dr Venky's Shivshakti Yoga Institute. The Yoga Alliance-accredited course was a natural step for the yoga lover as she was already sharing yoga with friends and family before the course.
After graduating, Yin Peng has given free outdoor yoga classes to a group of long distance runners, where she designed the poses and flow customized for runners, as well as taught relaxation and alignment. She also conducts personal training lessons at home to paying students.
Students found each of her lessons invigorating as she will tweak the flow to suit the standard of the student, with suitable strengthening poses where possible.
Yin Peng's strength is in flexibility poses, with a strong focus on alignment. She particularly enjoys private lessons where she can customize asanas to each student's body structure, lifestyle and goals. Yin Peng is highly proficient in English and conversant in Mandarin.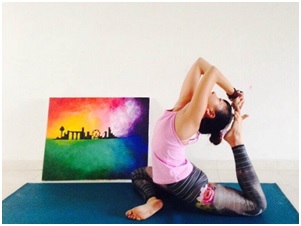 Phyllis Lim
Phyllis first jumped onto the mat in 2011 to relieve the sore muscles from her daily run and swim. Never did she imagine that Yoga will bring her positivity and balance in everything she does. Hook onto this unexpected sense of bliss, she decided to share her practice.
Phyllis did her 200-hrs Teacher Training in 2015 and got herself certified in Universal Yoga. She is deeply grateful to her teachers Andrey Lappa, Copper Crow and People of Kula who continue to inspire her.
In her classes, she always includes turns and rotations, breaking free of the conventional linear front-back practice. This not only keeps all muscle groups active throughout the practice, it also trains the students' concentration. She believes that there is always something to learn in every class and hopes her students will also find their kind of bliss in her classes.

Ian Cheng
Ian loves yoga and has been a student of yoga since 2008 when he took his first lesson as part of an acting course in Los Angeles. However, it was not until 2010-2012 that he became serious with his practice when he went through a spiritual crisis. Through yoga, he was able to find relief and thus he committed his time into learning various forms of yoga such as Ashtanga, Hatha, Iyengar and Vinyasa through the 3,000 over classes he has practiced in America. Some of his many teachers include Briohny Smyth and Vinnie Marino.
In June 2013, Ian obtained his 200-hour yoga teacher training certificate from Yogaworks, under the tutelage of Senior Yoga Instructors Joan Hyman and Carmen Fitzgibbon. Since then he has returned back to Singapore to complete his undergraduate studies in SMU and has been teaching yoga twice a week during both the semesters of 2014. He teachers Vinyasa Flow yoga classes that are fun but challenging, with an emphasis on breath-synchronized movements. This is the form of yoga that Ian enjoys the most and he seeks to share what he has learnt in America through his classes.
For Ian, yoga is not about the tricks or the postures. It is about making time for oneself and finding one's centre amidst the busy world we live in. He believes that life is short and that it should be spent laughing, with the people we love, and doing the things we enjoy the most, like yoga!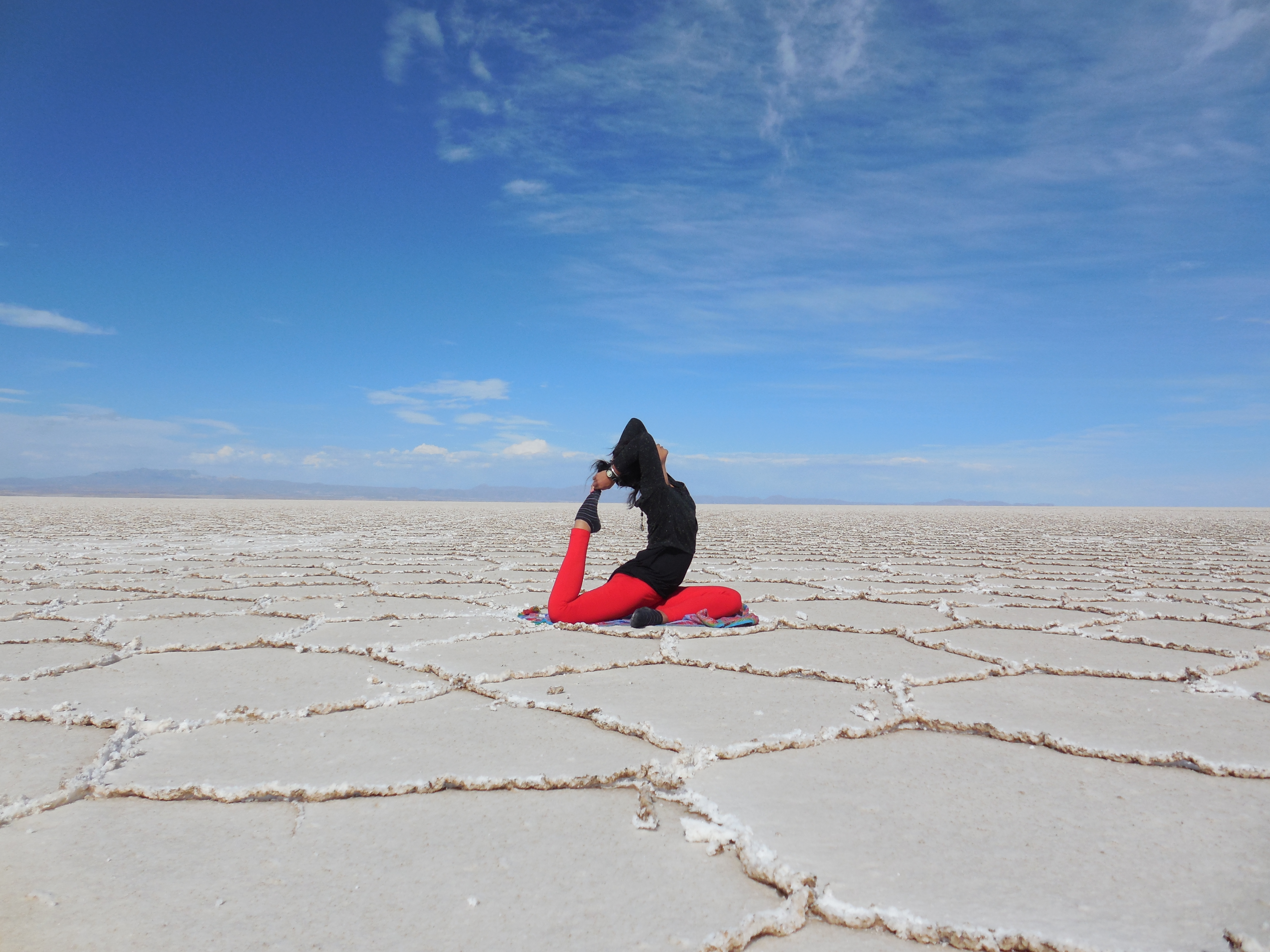 Athena Bakar
Athena started her yoga journey at the age of 17, due to her passion for dancing and has continued the spiritual upbringing that yoga embodies. She finds serenity and peace while on her mat, and she hopes to impart the same tranquility, knowledge, philosophy and of course, alignment of asanas she has learnt while completing her 500 hour teacher training in Rishikesh Yog Peeth, India in August 2015.
After backpacking through 21 different countries, in the last 5 years, Athena was introduced to numerous cultures and styles of yoga and hopes to continue to inspire and motivate her students with body positivity and self love, which was what made her fall in love with yoga in the first place.
Her classes are specifically tailored to her students' needs and progress, involving gentle adjustments and positive motivation, to help them go into their asanas deeper while maintaining a safe alignment.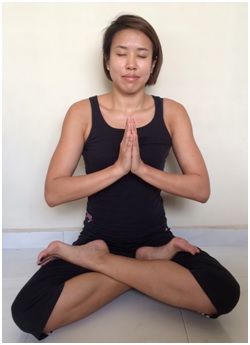 Yi Leong
Yi Leong is a former competitive swimmer and long/mid-distance runner who incorporated yoga into her regime due to a nagging injury and was surprised by the many mental, physical and emotional benefits.
Currently taking a break from the corporate world, she wishes to share with everyone the benefits that yoga has given her. With a 200-hour Teacher Training certificate from a Yoga Alliance-certified school, she has been practicing for more than 4 years mainly Hatha, Ashtanga, Vinyasa, Hatha Flow and Yin Yoga.
Expect breath work (pranayama) and meditation in her classes – She believes they are every bit as important as asanas and makes Yoga a truly holistic practice for both the mind and body.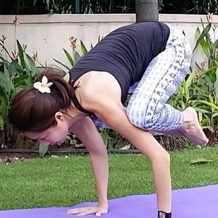 Pamela Tan
Pamela's yoga journey began in 2004, when she was looking for an alternative form of exercise to keep fit. Back then when she was working a 9-5 job (actually, it was more like 9 to indefinite), Yoga was a way for her to enjoy her 1-hour "me time" on the mat and forget about her work-related stress while she gets into bendy poses. She would always leave each class calmer and definitely happier.
Fast forward a few years, she decided to take the leap of faith and trade in her pencil skirts for yoga leggings (way more comfortable too). Now she is a full time certified Hatha Yoga teacher (RYT 200), who believes that Yoga is for everyone.
Pamela hopes to share her love and passion for Yoga with her students and that they'll always end their sessions feeling lighter and happier!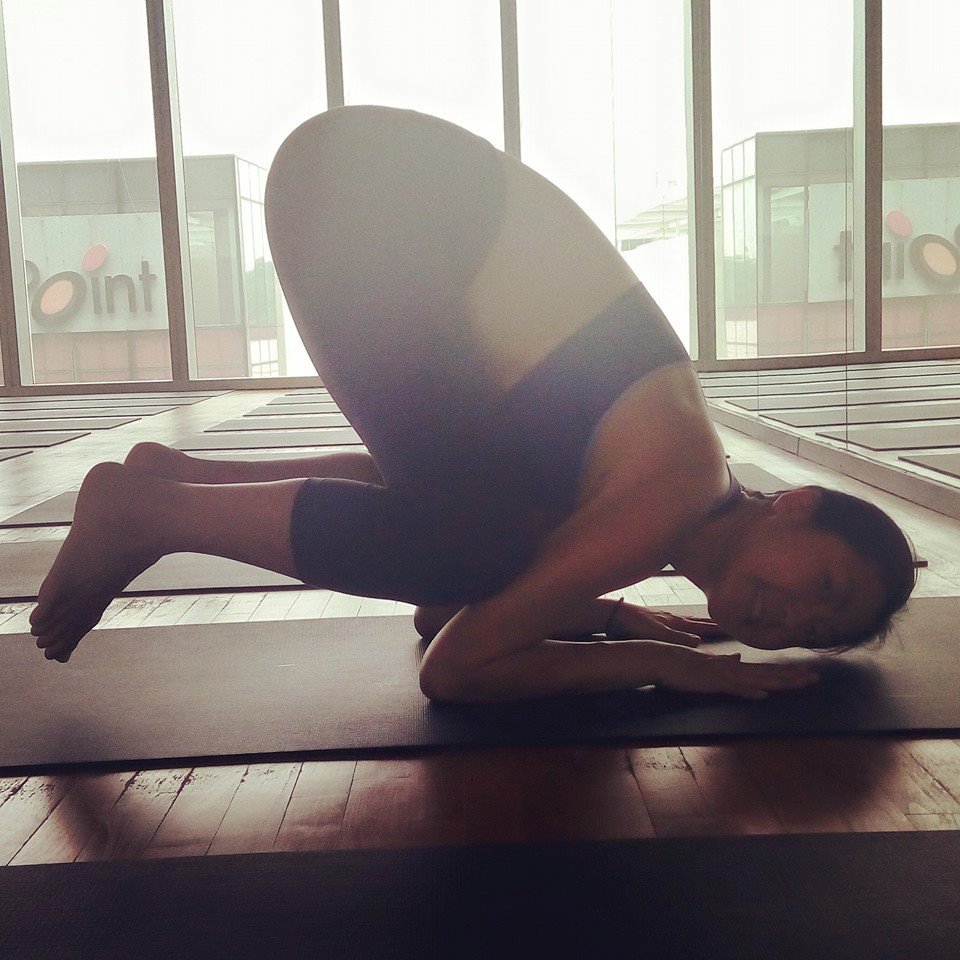 Yvonne Seah
Motivated and enthusiastic, Yvonne aims to have her students leave each class feeling refreshed and renewed, through intention, pranayama, asana and meditation practice. She enjoys sharing her profound love for yoga and inspiring others to improve wellness in the mind and body. She is heavily influenced by her teachers and peers to bring about a sense of empowerment to her students.
In her own yoga journey, Yvonne gravitate towards a Vinyasa Flow asana practice, and integrating pranayama and meditation in her daily practice. She also practices Yin Yoga, as she believes the benefits of Yin Yoga can be felt both off and on the mat. She complement her own home practice with studio classes which allows her to interact with the yogic community.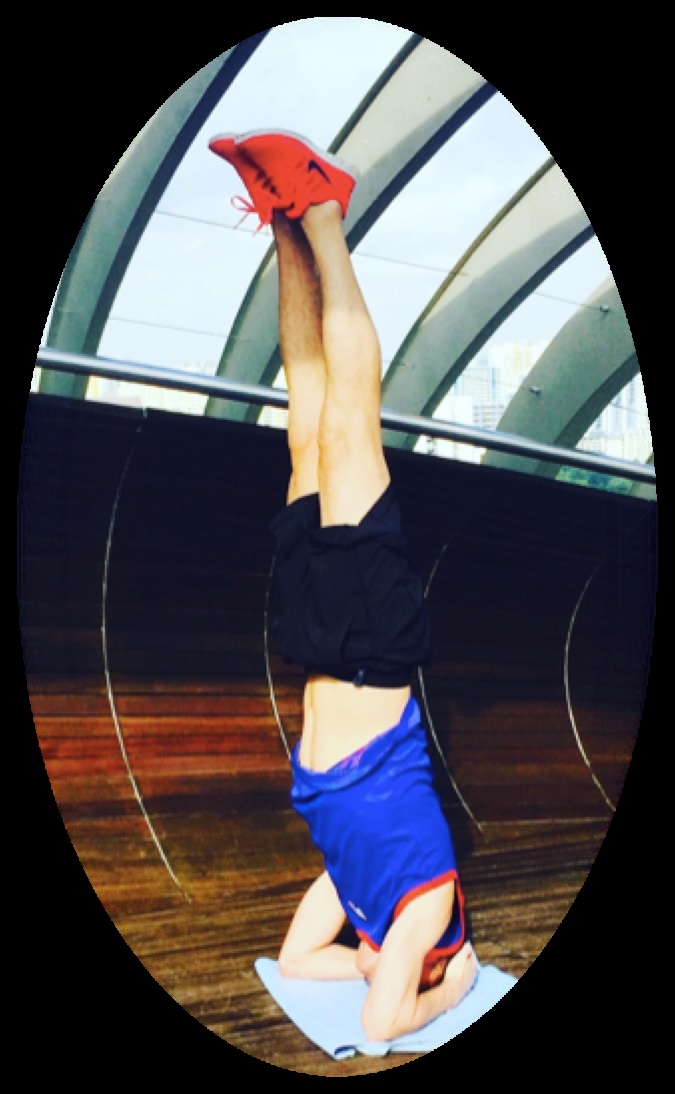 Tony Zhang
Tony has been practicing Yoga for almost 3 years, and before that, he has been practicing boxing, cross-fit training and more regularly since 2010.
3 years ago, due to an injury with his lower back, Tony shift to Yoga for a speedy recover, and after 3 months, he fell in love with it. Yoga is the only exercise that allows Tony to look into his inside world. He is ready to share what he has learned as a yoga teacher.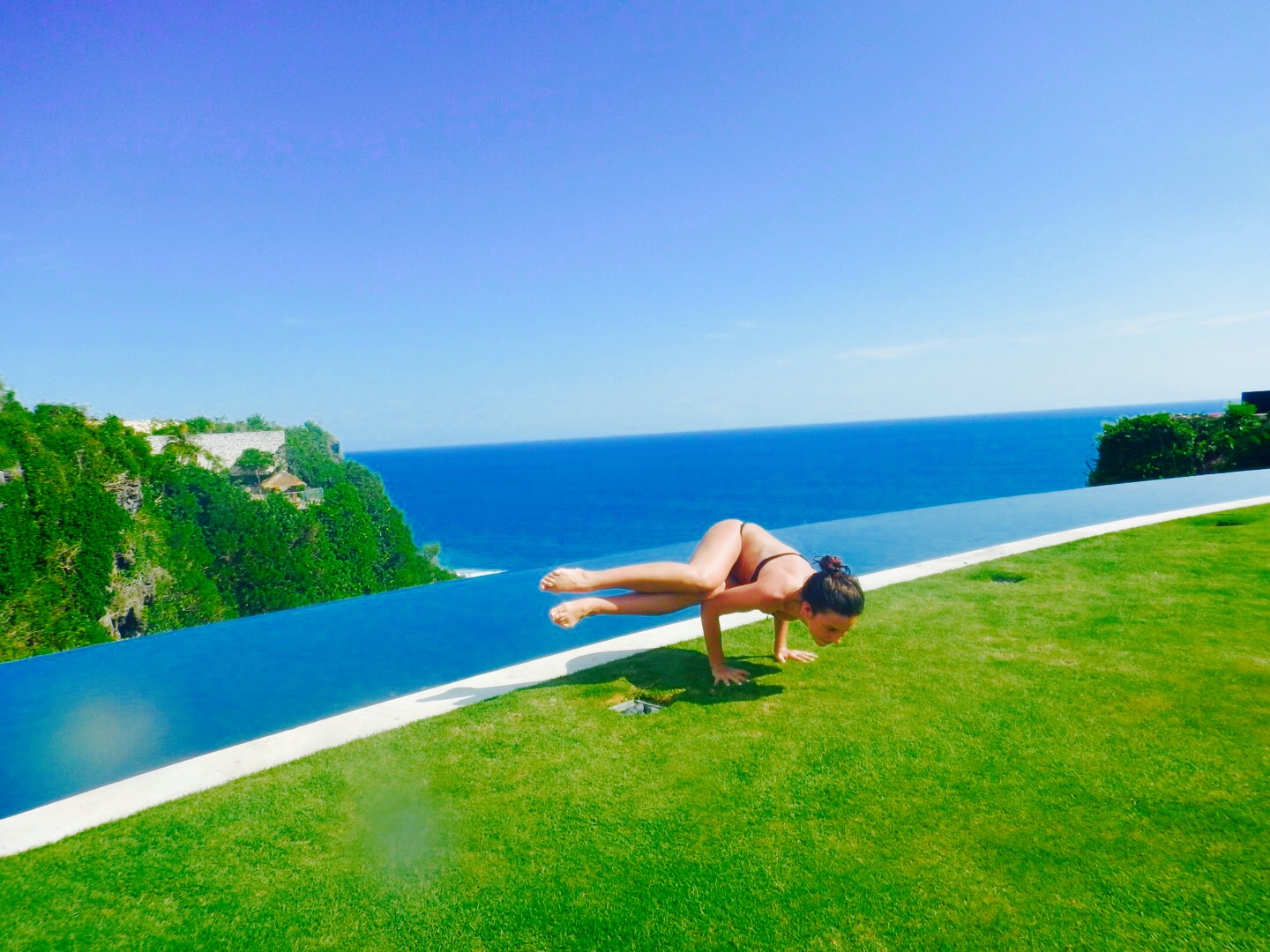 Daria
As a yoga practitioner for over 5 years specializing in Hatha principles and a Yoga Alliance 200 hour registered yoga teacher with Rishikesh Yog Peeth in India, Daria has an advanced self-practice and a valuable teaching experience in Hatha, Vinyasa, Power and Yin Yoga in Singapore, Russia and India.
Her aim is to give the best teaching service and share the importance of yoga, leading people towards a deeper level of healthy lifestyle along with mental peace.
Rosalinde
In 2004, Rosa started to embrace yoga in her life. Now, she has obtained her Ashtanga Yoga 200-hour TTC certificate in Rishikesh, India. There, she also learned how to teach Pranayama, Meditation and Yoga Nidra. She loves to integrate these practises into her Ashtanga classes. In her teaching, she focuses on the breath, flow, mindfulness and muscle strength while respecting the body.
Rosa also practises as a holistic health coach and nutritionist, which makes her an all-round Yoga teacher who believes that Yoga forms an integral part of a healthy and happy life.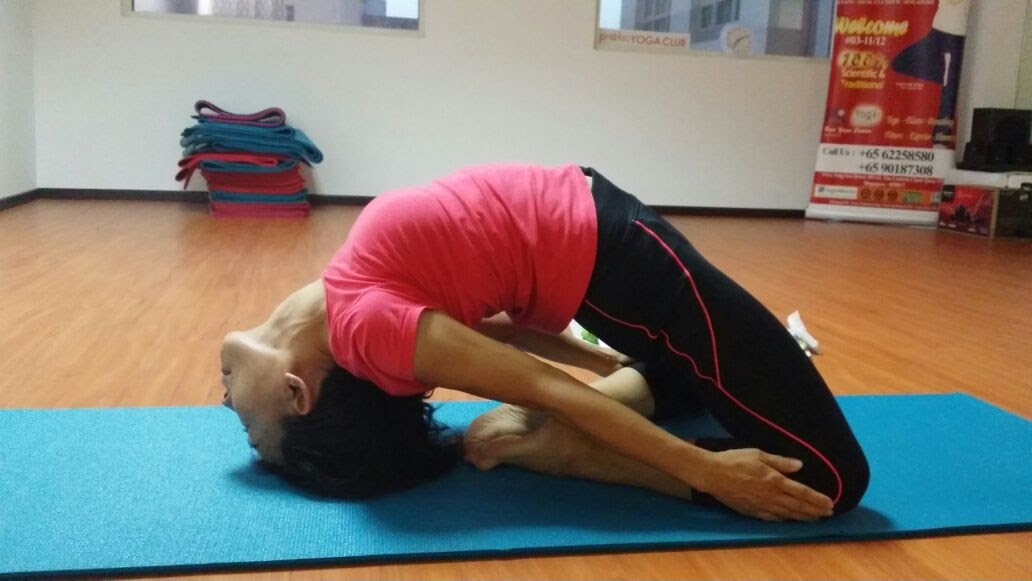 Pik Heong
Pik Heong started practicing yoga back in 2012 as a form of exercise to keep fit and to release her work stress. After practicing yoga, she realised that Yoga is also able to improve her thinking and lifestyle.
She went on to complete her 500-hour Advanced International Teacher Training accredited by Yoga Alliance. Currently, she is continuing her personal development conducted by her Master.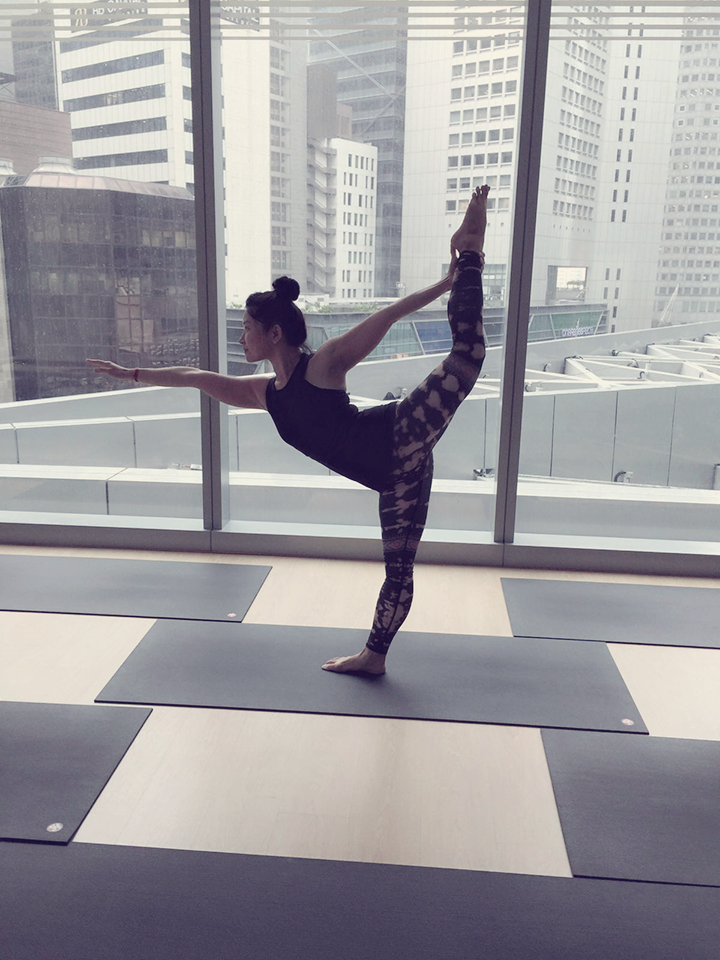 Natalie Li
Natalie attained her 200 hours yoga teacher training from Rishikesh, India. Initially, she picked up yoga to help with maintaining her flexibility, core and control. She also finds that yoga helps her to control her emotions better. Since then, she has fallen in love with it and enjoys practising dynamic Vinyasa flow classes.
She firmly believes that yoga is one of the main ingredients for one to age gracefully and maintain his/her health & wellness, both physically & also mentally. Thus, she hope to share and guide her students to finding a peace of mind, mentally as well as physically in their practice.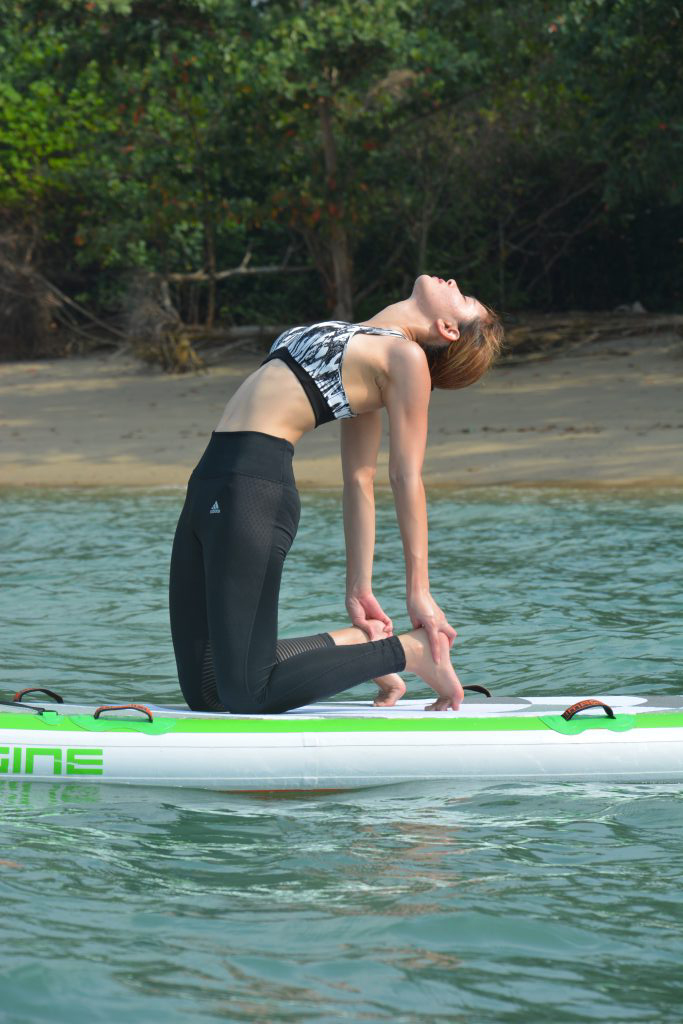 Lesley Anne
Lesley has been very involved with sports since a young age and had suffered from multiple injuries. However, with her yoga practice, she found the pain from the injuries subsiding and also found an overall joy in her practice. Deciding to teach yoga was somewhat of a turning point in her life, which she had no regrets about.
Lesley has since branched out from Hatha and Vinyasa to teach basic stretch yoga classes to individuals who have trouble with flexibility and struggle in a Hatha class. These are the most fulfilling to her when she gets feedback that the individual feels less stiffness and pain.
Having gone through previous injuries has also helped her to relate to certain pains any individuals may have so that she can help them better.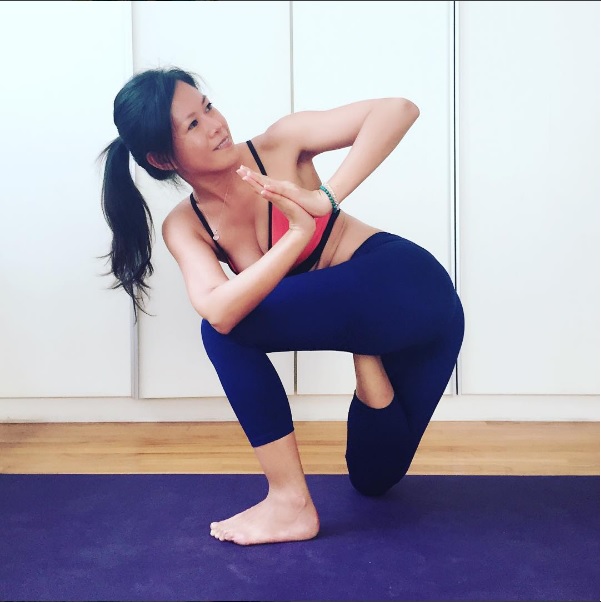 Cheyenne Lu
Cheyenne's first yoga experience was at a Bikram studio about 4 years ago, but she only got into her practice seriously in 2015. Since then, she has been on a personal quest to better herself through yoga.
Cheyenne recently attained her 200hr-training and looks forward enthusiastically to creating a nurturing and safe environment for her clients. She has good knowledge of pranayama techniques and asanas, and is always looking for innovative ways to create interesting sequences for her classes.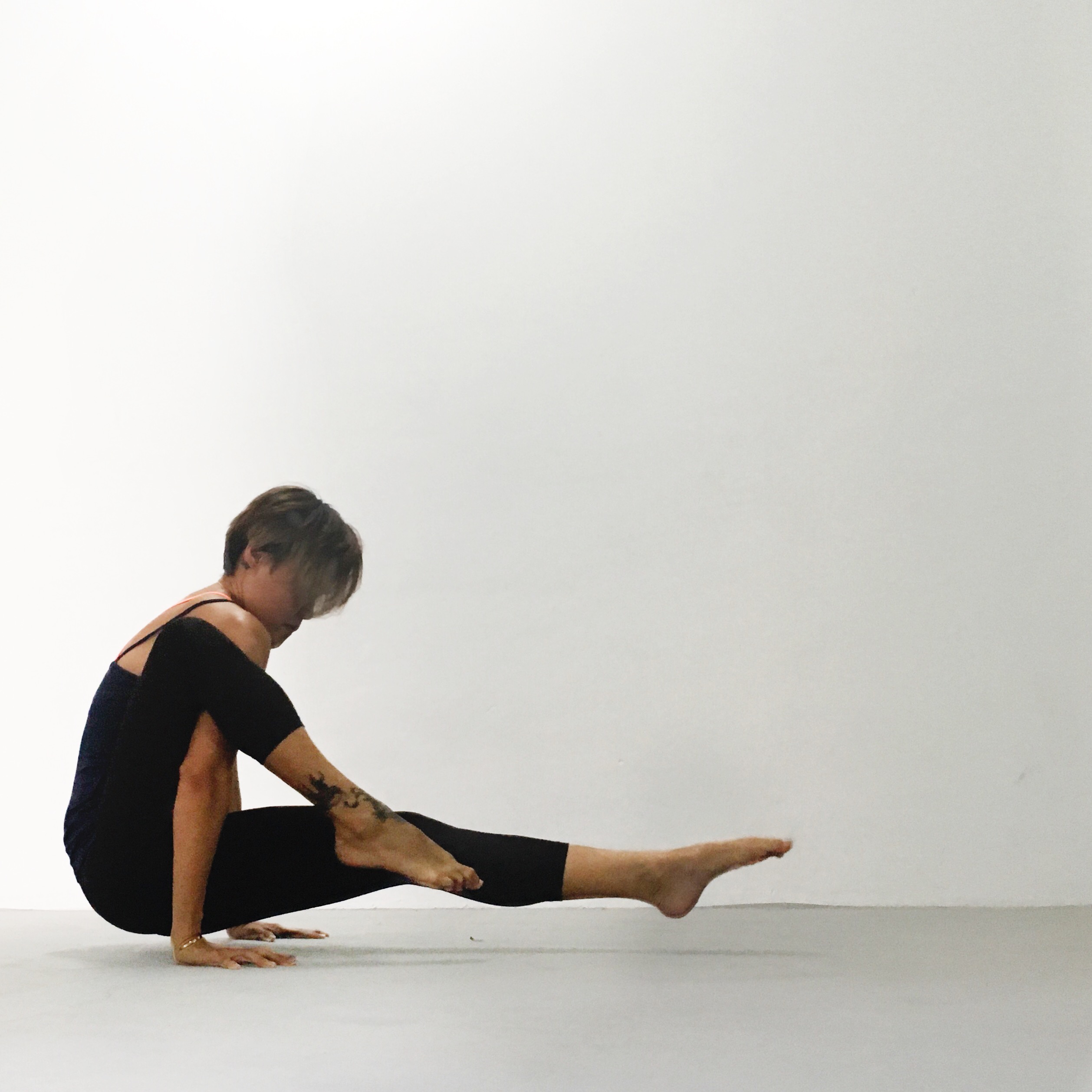 Irene Foo
Irene discovered yoga at the right time of her life, a time when she needed it most. As she began to feel the transformation yoga had in her life she felt inspired to share the gift of yoga with others. She obtained her 200 hours Hatha-Vinyasa teacher certification.
Irene believes that health is a state complete harmony of the mind, body and soul and that should be nurtured and inspired. With that mentality, she teaches her classes from her heart creating an uplifting, safe environment for students to begin to explore and expand within their own body and consciousness.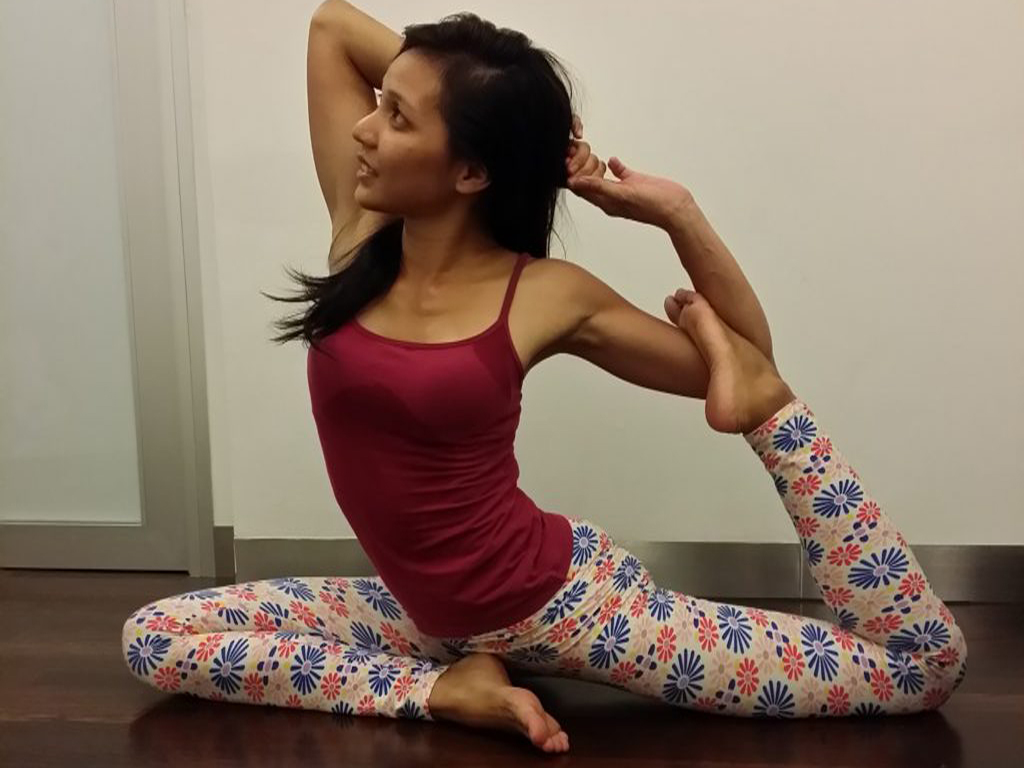 Qurratu Aini
Aini's yoga journey started in 2010 and has developed into not only a passion, but also a way of life. Yoga has helped her to develop physical strength and mental awareness. She hopes to be able to share these benefits to the people around her.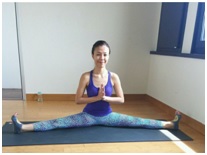 Christine Goh
Christine started her yoga journey back in 2013, as a means to unwind from her stressful deskbound job. Determined to bring some balance into her life and keep active, she picked up yoga and has not looked back since. Beyond the physical benefits of maintaining her flexibility and building on her core & control, she also finds that yoga helps her to better manage her emotional well-being through the practice of mindfulness, meditation and pranayama.
Hoping to share her love of and gratitude to yoga with the rest of the world, she did her 200-hour Teacher Training in February 2016 under the guidance of one of her favourite teachers. Taking this first step, she hopes to share and guide her students to finding a balance and peace, mentally as well as physically in their practice.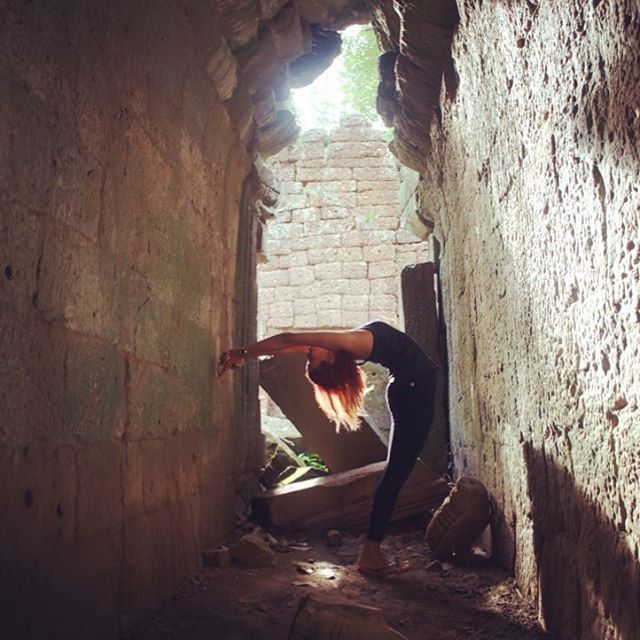 Serene Martin
Serene's journey with yoga started when she realised that she had to stop running away from herself. It came from the realization that doing more does not equate to doing better. After experimenting with Ashtanga Yoga and Hot Yoga in Singapore, she found herself completing a RYT 200 yoga training course on the foothills of the Himalayas, Rishikesh (yoga capital of the world).
Through her practice, she was better able to see the beauty of embracing wherever she was in life, with all her seeming 'imperfections'. The complexity of fumbling through a world wind of daunting choices was beautifully simplified to the decision of choosing to be laser focused on the task ahead, one breath at a time. The sense of calmness that came with the practice of yoga had a profound spillover effect in possibly every other area of her life.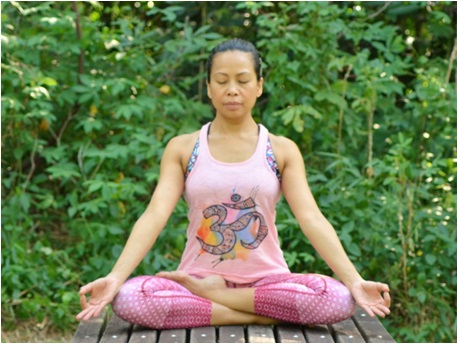 Noraini Idros
Noraini began her yoga journey in 2012 after going through a major breakdown of depression due to single parenthood and the demise of a family member. She was looking for some activities to keep her mind off it.
After many years of being actively involve with high intensity sports , she developed an early stage of arthritis. She couldn't do much running or zumba fitness. After she was introduced to Bikram hot yoga, which helped her joint pain, she was hooked. Since then, she has tried other variations of yoga to slowly adjust herself.
Noraini took up a Reiki course to learn more about meditation as well as understand more on Chakras and Aura energy. Over the years, she began to feel more positive and has been off medication for good. She took her 200YTT with Yoga Seeds to learn the basic and foundation of yoga before switching from her corporate job to share this journey with others, especially people who went through the same experience but have no clue where to start.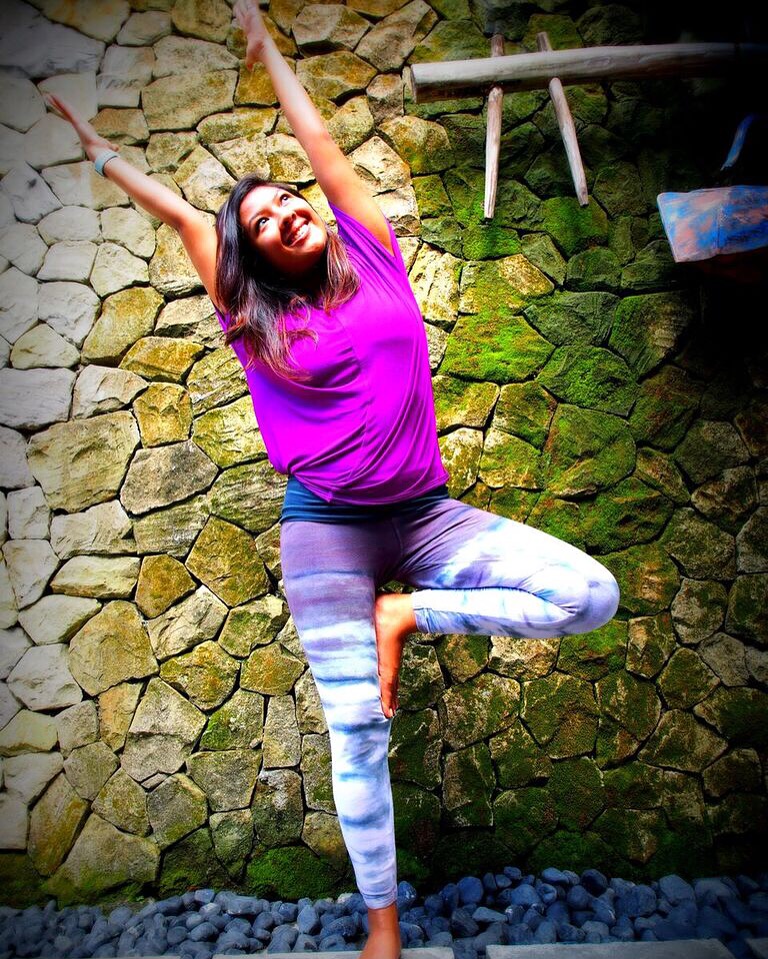 Nurulhuda
Nurul was never exposed to a healthy lifestyle when growing up. She did no form of physical activity and was not a fan of eating healthy. She started becoming conscious about her body and health at the age of 25 while living in Dubai.
Her first downward facing dog was memorable. She was immediately dizzy and nauseous! That pushed Nurul to ponder on how a simple pose can cause so much pain. Her joints felt loose and she could hardly hold any pose for longer than 3 breaths. In fact, it was victorious if she could hold for 5! Nurul felt weak at a young age of 25.
She didn't give up. Nurul continued to practice and gradually increase her training frequency from once to twice a week and eventually it became a daily ritual. Her passion for yoga developed over the years. It was not long before she decided to leave the corporate world to pursue her passion for teaching yoga. Even as a teacher today, Nurul has learnt to accept her limitations as nobody is perfect.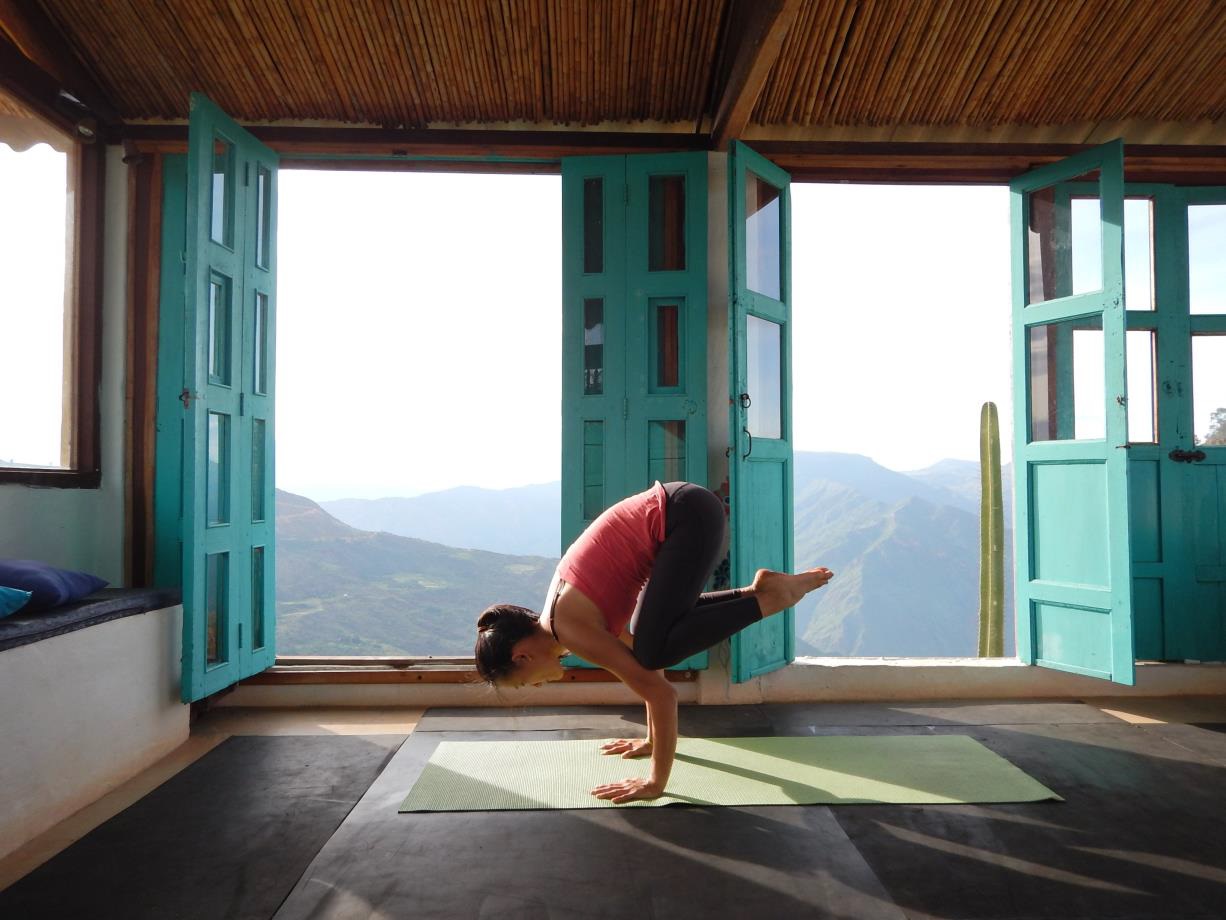 Denise Lim
Denise started her yoga journey in 2011 at a yoga studio in Guatemala. After two years of intense Asthanga and Hatha yoga training (2 classes daily), she got her 200 hour yoga alliance certification in 2013.
She started teaching Hatha yoga in both English and Spanish at a yoga studio catering to tourists and locals. Her classes focus on power, flow and balance. She has experience working with both beginners and intermediate students.
During her last six months in Guatemala, she taught at two studios, teaching six classes a week. Eventually, she travelled through Colombia and taught two classes daily at a retreat centre. She is currently back in Singapore and would love to continue to share her love for yoga.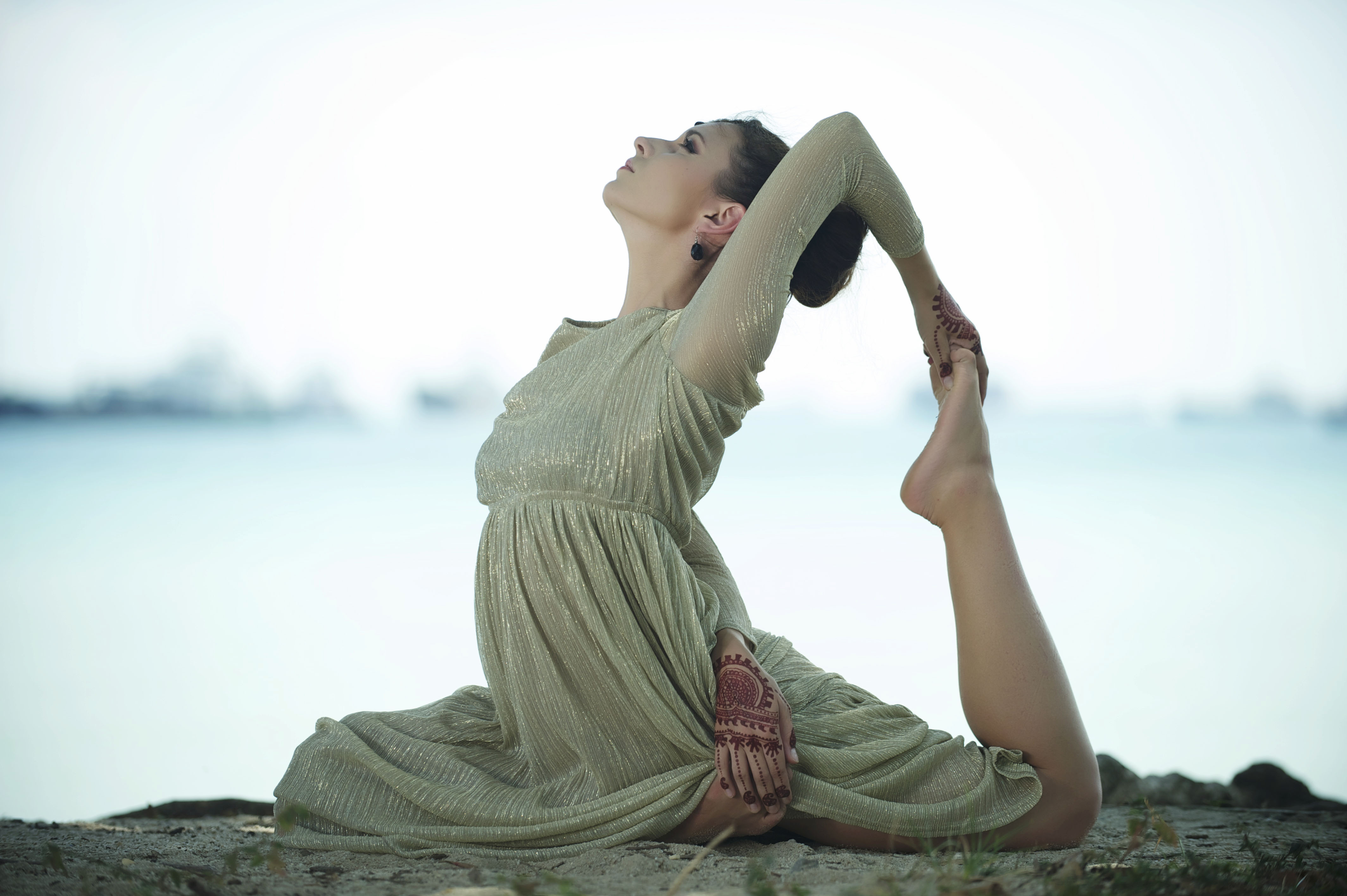 Kateryna Lemeshko
Born in Ukraine, Kateryna was lucky to get acquainted with the Ukrainian Federation of Yoga and eventually, hooked onto yoga. Yoga became her way of life and taught her an art of little steps.
Now, a constant, slow and steady progress is important for her. Singapore gave Kateryna the opportunity to grow in yoga. She graduated from her 200h YTT where she soaked in a great amount of new knowledge about yoga and found new directions to develop and improve her practice.
Kateryna is happy to share her love of yoga with others.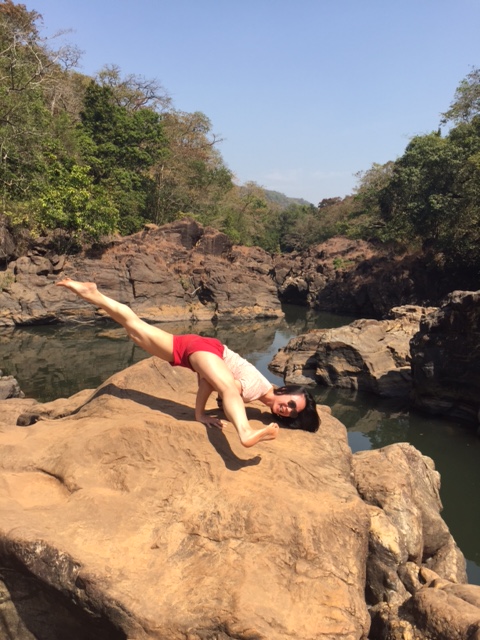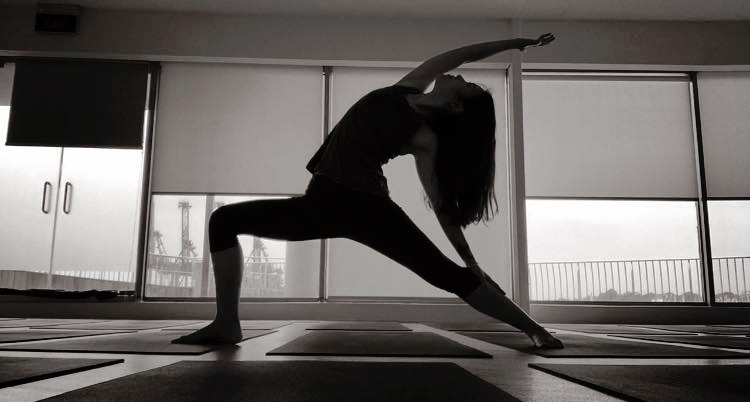 Estee Chew
Estee began practicing yoga in an attempt to balance her hectic lifestyle in Singapore. It was not until 2012 when she relocated to the states and fell in love with yoga.
She studied primarily with Darren Rhodes and Sam Rice. In 2013, she completed her 200-hr with Darren Rhodes and Brigette Finley in Tucson, Arizona and was honoured to be the first and only Yogahour certified teacher in Singapore.
She has also completed several trainings with Christina Sell, Darren Rhodes and Sam Rice, to name a few. Estee started her teaching career in the states before deciding to return back to Singapore. Estee is also certified to teach pre and post natal yoga.
Estee's classes offer a fun flow that includes clear and specific alignment instructions. She believes that yoga should be accessible to people across all ages and feels passionate about empowering her students to strengthen their bodies and minds through yoga. She is eternally grateful to her teachers for guiding her through her journey and teaches yoga as a way to give back.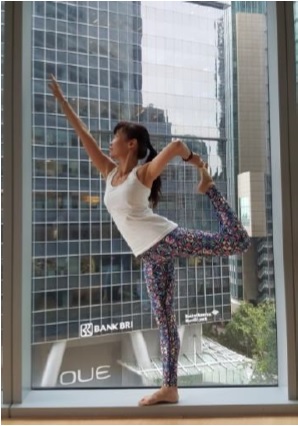 Christina Chan
Christina's passion and love for yoga started since 2005 when she was searching for her perfect workout. Her personal yoga practice is influenced by several yoga styles – Hatha Yoga, Iyengar Yoga as well as Hatha Vinyasa Yoga and her classes are suitable for both beginners and intermediate yoga practitioners.
Christina holds a RYS 200 hours Yoga Alliance Certified Yoga Instructor Certificate from Vivekananda Yoga Anusandhana Samsthana (Vyasa) Indian Yoga Institute, Bangalore, India.
Despite having years of devoted practice and study, Christina believes in continuing her yoga teaching practice to share yoga to all students with the aim to motivate and inspire students to connect with their inner self to explore their potential and heal through the power of Yoga.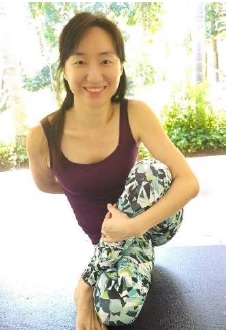 Joyce Khor
One of the beauties of the practice of yoga is that the poses support and sustain you no matter how young or old; fit or frail. With the aim of not injuring students, Joyce's teaching emphasizes on breathing while practicing asana.
She believes that practising proper techniques of breathing can help bring more oxygen to the blood and brain. This eventually helps in the control of the vital life energy.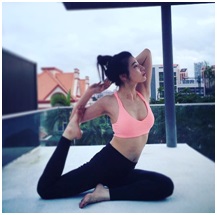 Stella Gu
Stella's yoga journey began in her college life, when she was dealing with stress and personal issues. Since then, her practice has been a form of emotional and physical therapy for her, which helped her find her inner peace and balance in life.
Upon graduation from Nanyang Technological University with a Bachelor of Arts (Hons) in Economics, Stella went deeper into her practice focusing on alignments and breathing. Stella's passion and love for yoga gave her courage to undergo her 200-hour training with Master Paalu Ramasamy and Master Satya Chong in Singapore. That was the start of her life as a yoga teacher to share her love for yoga and enhance the wellbeing of her students.
As a yoga teacher, Stella believes in establishing strong foundations in yoga through proper alignments and breathing techniques. Her teaching style also combines spiritual wisdom along with benefits (beauty, physical and therapeutic) of yoga. She hopes that everyone will leave her class with positive energy.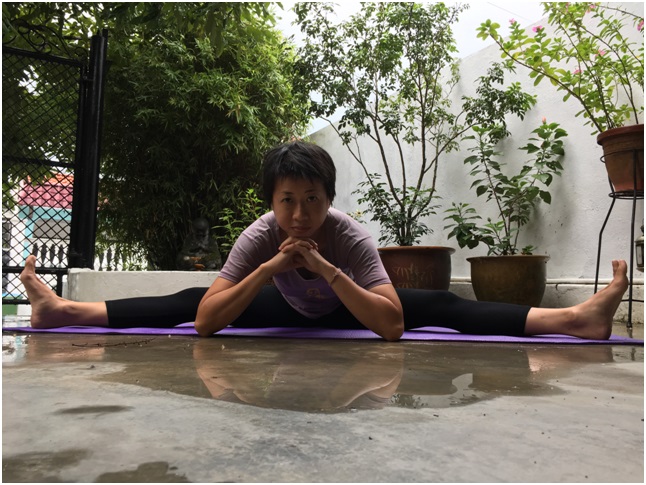 Chin Yun
Chin Yun started doing yoga in 2008 because of an excruciating back pain that happened out of the blue. After two months of trying all kinds of treatments that did not work, a constant practice of yoga healed her in one month.
Chin Yun continued with her practice till she felt that she needed to have a deeper understanding of yoga to further her practice. Hence, she got certified in 2011 as a yoga instructor. She started giving lessons to friends on and off but have not tried teaching in a real class.
Every few years, Chin Yun travels to India to deepen her knowledge on yoga. She's interested not only in asanas but she feels the philosophy of the yoga sutras are just as important and vital in contributing to how yoga can change one's lifestyle. However, she is aware that will only happen if the individual is interested in taking their yoga studies further.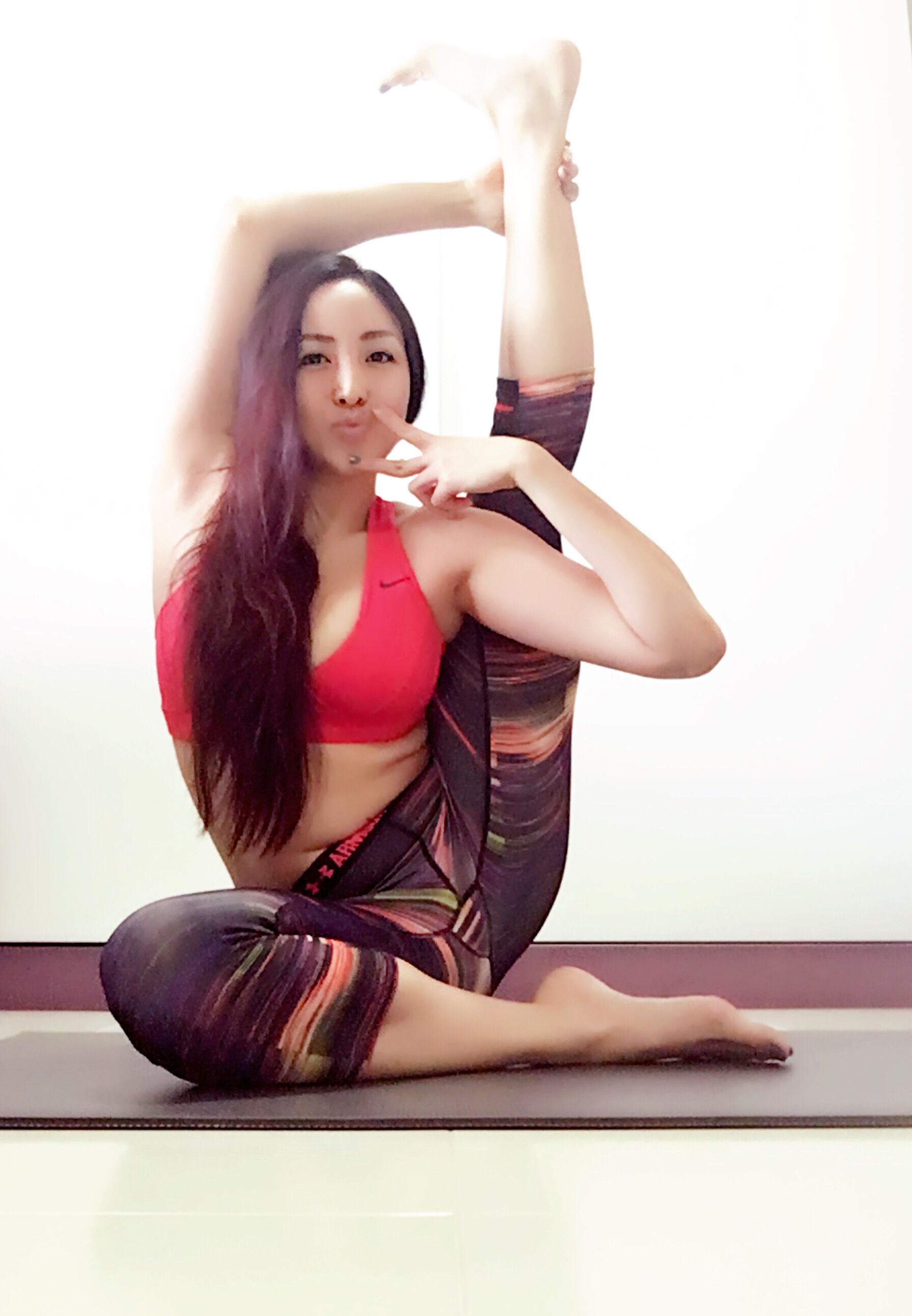 Ariel Yeo
Ariel has been dancing since 8 years old and started practicing Yoga in recent years. In the mid of 2015, she decided to take up the Yoga Instructor Course (RYS200 Yoga Alliance) to learn more about the philosophy behind and also improve on her body postures, alignment, strength and flexibility.
Ariel personally feels that Yoga is a good foundation practice for any form of exercise. She has also seen improvements on the transition flow of movements for her dance through regular practice of Pranayama and Asanas.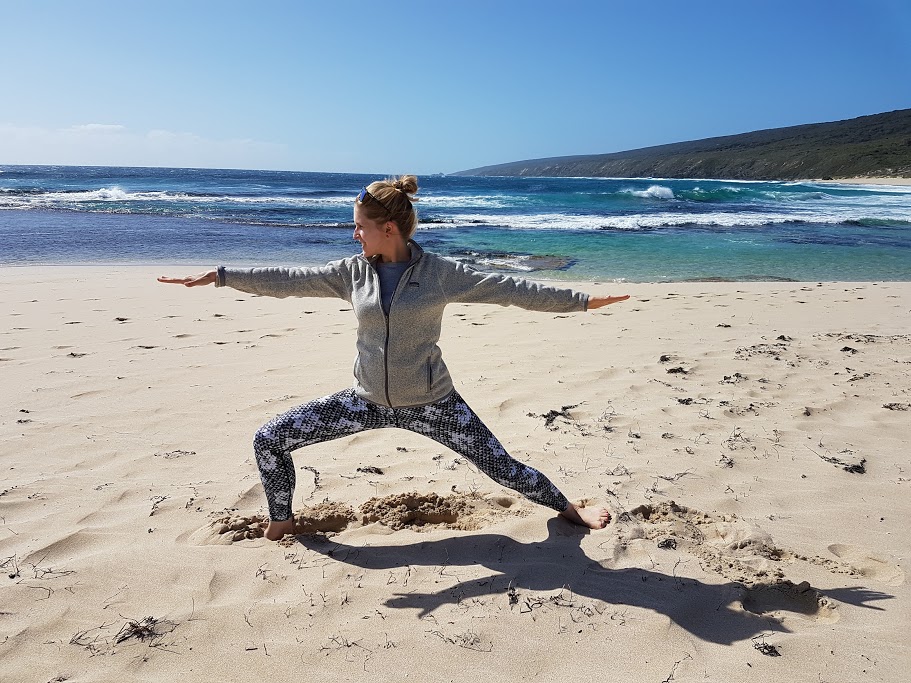 Johanna Lehmann
Originally from Germany, Johanna took her 200hr YYT in Costa Rica with Marianne Wells Yoga School in 2013 and afterwards taught classes in San Francisco. In 2014, she moved back to Germany and gave birth to Baby Zoe. Becoming a mom and practicing lots of yoga got her really passionate about Birth Yoga, Post- natal and Prenatal Yoga.
Johanna took her 100hr Prenatal / Postnatal and Birth Yoga Teacher Training with Michelle Papa at Pure Yoga in 2016. Since then, she has been teaching postnatal yoga at Trehaus Coworking and some private prenatal classes.
In her classes, she includes various meditation elements as well as breathing exercises and storytelling.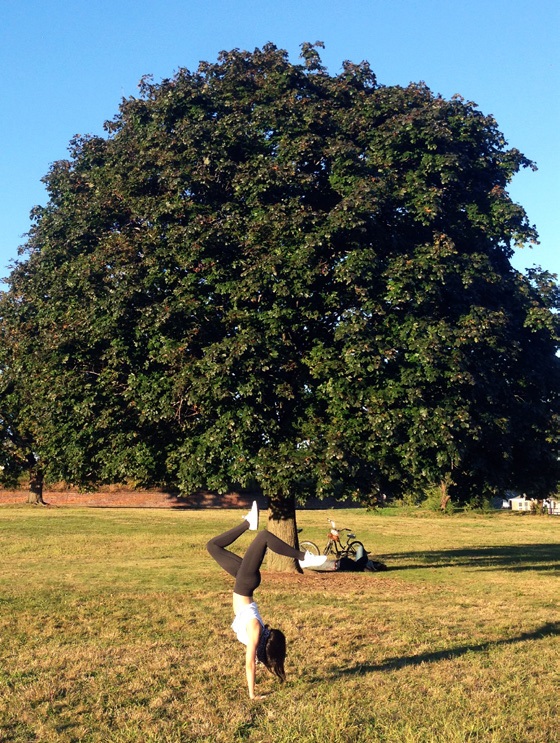 Jamie Phua
Jamie is an experienced yoga practitioner who started yoga to get out of a running injury. She was blessed with a teacher who expanded her focus from recovery, to regaining the strength and flexibility she had as a young athlete.
Jamie quickly realised that yoga as a practice and as a mindset, has so much potential to enrich lives. She became a 200-hour certified yoga teacher in 2016 after training with Tara Stiles at Strala Yoga in NYC.
Jamie's classes are focused on strength, flexibility, and mind-body harmony within the framework of a creative vinyasa sequence. Regardless of pace and style, every class is highly personalised and accompanied by a fun playlist. She believes in guiding freedom flows that help students overcome rigidity in all aspects of their lives, to tap into their intuition and rediscover the connection to themselves.
Clients seek Jamie's contagious energy and genuine love for life and fitness, and her rigour that ensures safe workouts. She is also a big explorer of movement. Whether hiking the Dandenong Ranges or in the middle of a metropolitan city, she is curious, energetic, and always weaving stories to inspire all through movement.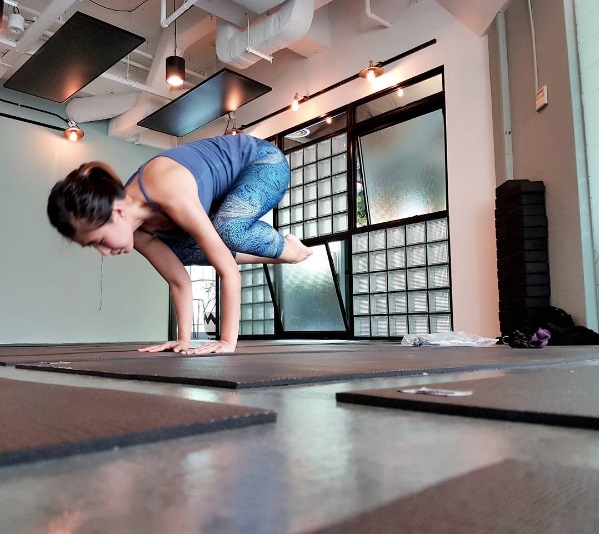 Myelsa Tay
Myelsa founded yoga in 2015, as an alternative to running, to aid in her weight loss routine. She wasn't a fan of yoga until in 2016, when she signed up for her first yoga package.
It did not take her long to realize how much she dreaded her corporate job. So on one fateful day, Myelsa chanced upon a 200-Hr YTTC advertisement banner, which literally changed her life. She signed up for a 200-Hr Hatha Vinyasa YTT, 2 days before the weekend course started.
Now, she is a proud graduate after 3 months of physical, mental and spiritual test. Myelsa is definitely stronger than she was before, and loves how yoga focuses greatly on alignments and correcting postures.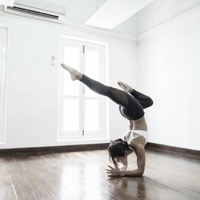 Yoshie
In 2005, Yoshie moved to Hong Kong and started her first Teacher Training. She completed it in 2006 as a certified and registered Yoga Alliance Teacher (RYT-200). After that, she started to practice Anusara Yoga with Patrick Creelman till she left Hong Kong in 2010.
In 2007, Yoshie joined "Yoga for Life" as a private teacher and worked there till 2010. Even during her pregnancy in 2008, she continued to teach beginners, pregnant ladies and others in Hong Kong.
In 2010, Yoshie moved to Tokyo and carried on teaching yoga to the city people. In 2014, she returned to Singapore again and started to teach both in English and Japanese.
She has also completed the 100 hour Advanced Teacher Training with Patrick Creelman in 2016. Yoshie's goal as a teacher is to empower students to believe in and think for themselves.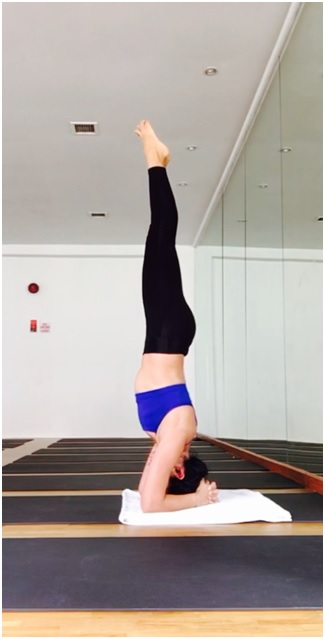 Rachel Ng
Rachel has been practicing yoga since 2010. Her regular yoga practice guided her through some of her most turbulent period of her life. She has completed the 200-hour Yoga Alliance Recognised Teaching Training Course.
"Happiness is not a delusion, it is an attitude and mindset. For happiness to happen, we need to train our mind to be positive and grateful". Rachel incorporated this philosophy in her yoga classes to work on strengthening the physical body and cultivating a positive, quiet, beautiful mind.
Her favourite quote is "Where focus goes, energy flows". She welcomes all to her yoga classes to work on achieving a stronger and healthier body in the pursuit of happiness.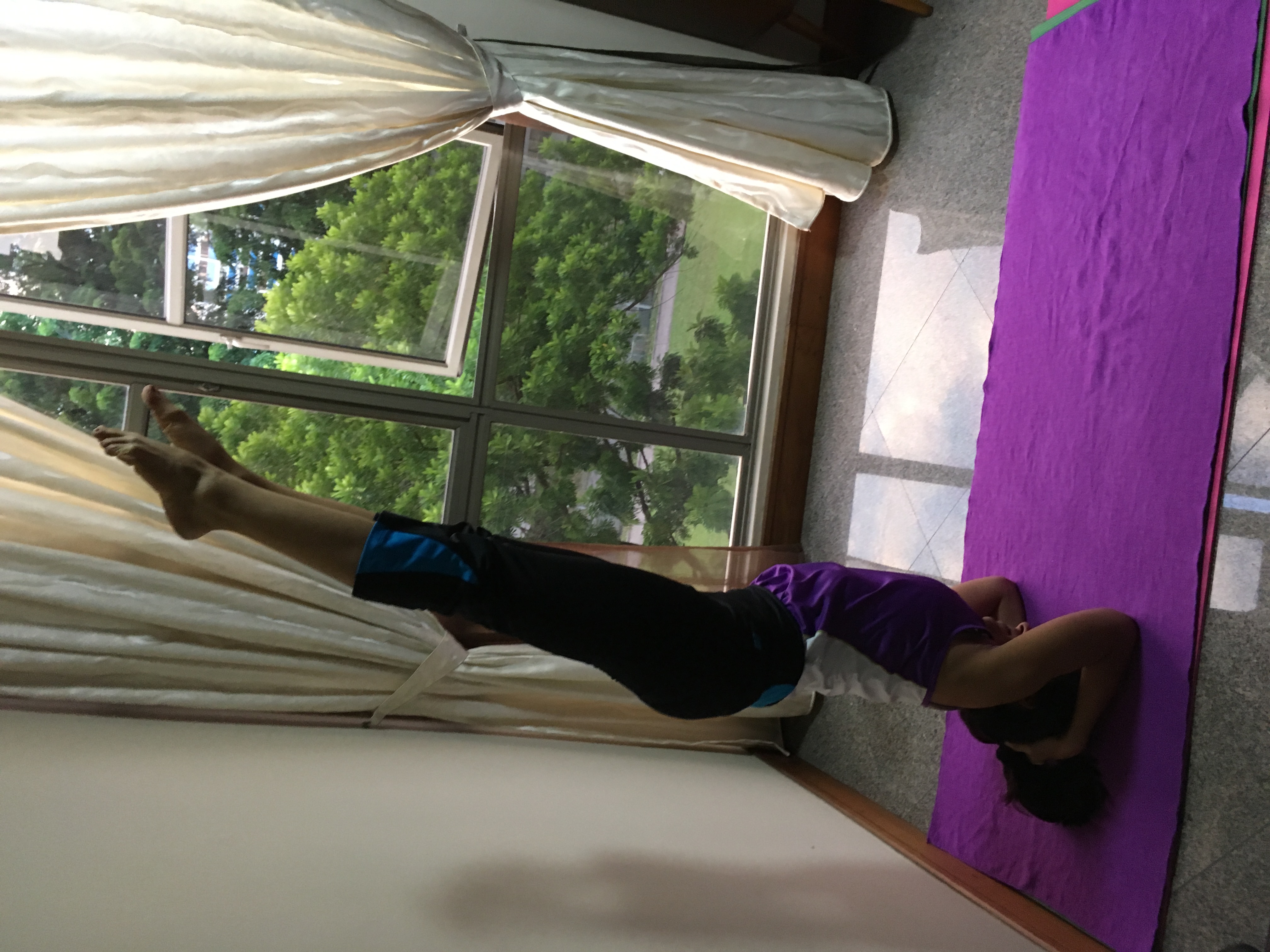 Deepshikha
Deepshikha is yoga practitioner and believes that Yoga is not only a way for healthy mind and body
for individuals, but also as tool for society welfare.
She started yoga in 2013 as a fitness enthusiast before moving to teach yoga full-time as she found
balance, peace of mind, inner joy and purpose in life.
Deepshikha completed her instructor training in Rishikesh, India. She teaches Hatha Yoga, Vinyasa
–Hatha flow style of yoga to beginners and intermediate level. She is eager to share this knowledge
with more people.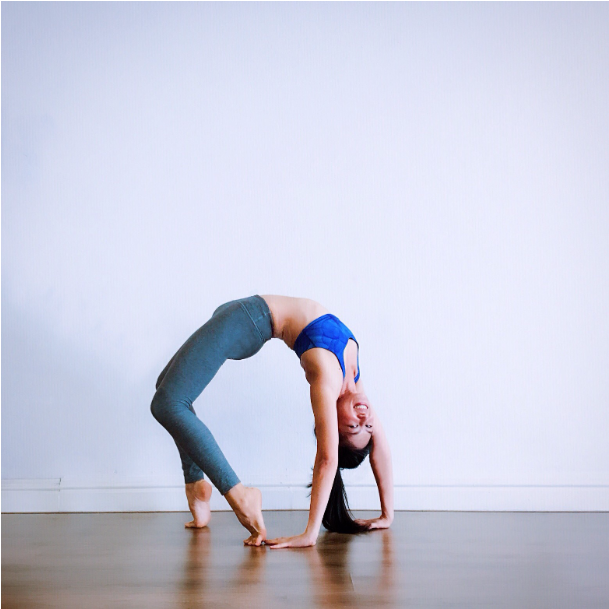 Rachel Ng LL
Rachel teaches in a playful, intuitive and nurturing manner. She enjoys tailoring unique classes for
her students to help them find new ways of challenging the body and mind.
Rachel believes that the practice of yoga builds more than just flexibility, strength and confidence.
"The playful nature of yoga brings out the child in us yet also teaches us to be disciplined."
Rachel is certified in Hatha Vinyasa, Pre + Post Natal Yoga and Acrovinyasa.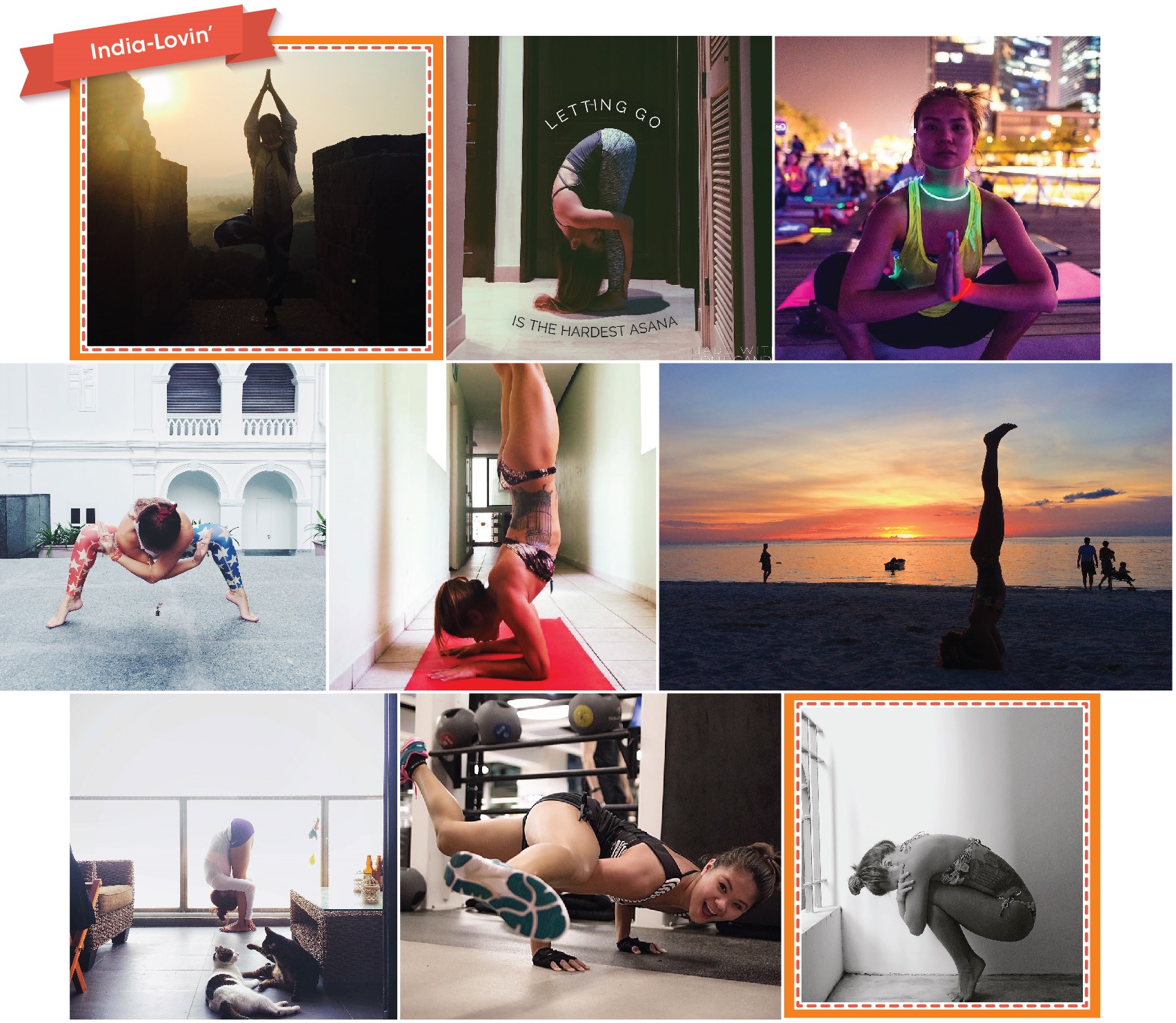 Cheryl Anne
Cheryl had been holding a deskbound job for years. This has caused her spine alignment and posture
to be affected. She decided to take up a new skill in hopes of relieving back pain and lead a
somewhat healthier lifestyle. Little did she realised how yoga managed to change her perspective –
physically, mentally and emotionally.
Her practice began in 2011 and she was convinced that yoga has become a huge part of her life – a
way of life it seems. In September 2016, Cheryl decided to take on a new challenge in life and made
her way to Rishikesh, India, the birth place of Yoga. She took on the RYS 200 Hour Hatha Teacher
Training at Shiva Yoga Peeth.
Learning the traditional Hatha style of Yoga has helped Cheryl learn so much about herself through
the mind, body and soul. She hopes to be able to transfer that passion and knowledge alongside
growing together with fellow students on this endless learning curve – the yoga journey.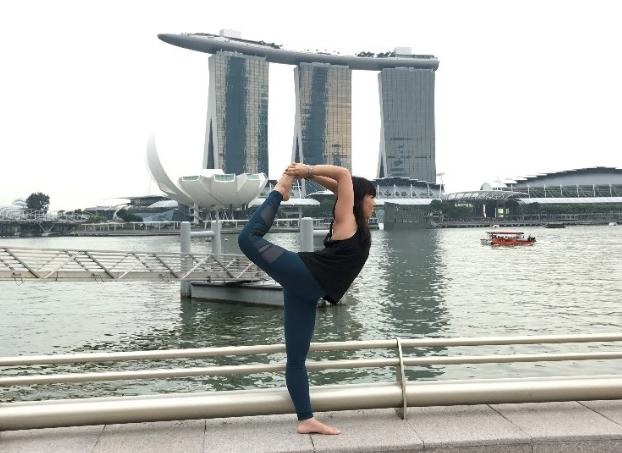 Yu Yan
Yoga healed Yu Yan's injuries from running and taught her acceptance and self-love. She is deeply
rooted in Vinyasa flow for its seamless beauty of movement with the breath.
Friendly, fun-loving and approachable, Yu Yan seeks to share Yoga with everyone, adapting to their
training needs and aim of practice. She enjoys continuous learning and is always keen to learn new
skills and improve her teaching style.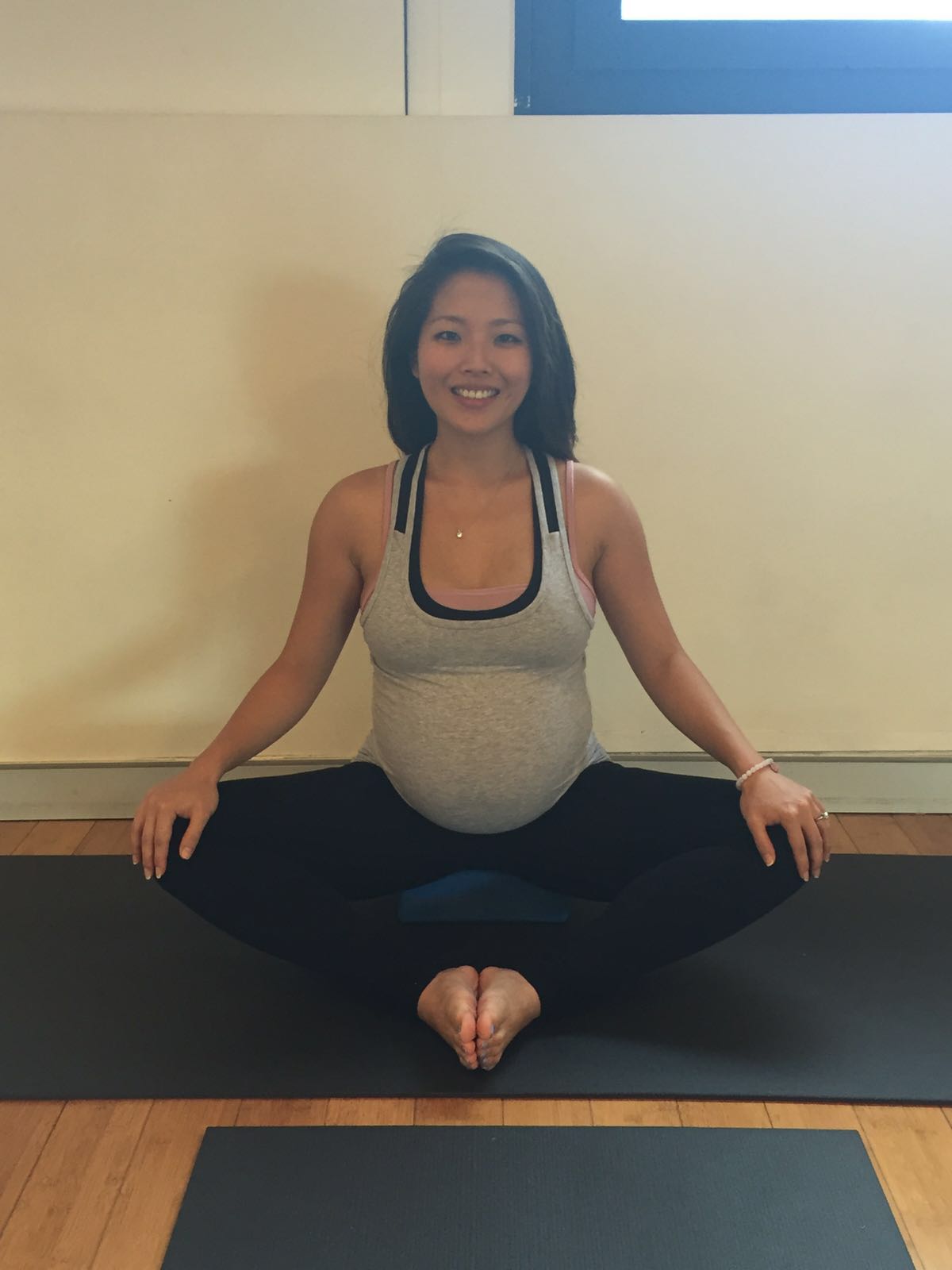 Leila
Leila's journey with yoga began more than a decade ago with a gym in Singapore. Since then, yoga
has become a huge part of her, physically, mentally and emotionally; it has become her way of life.
She strongly believes yoga is for everyone and anyone and aspires to spread this knowledge and love
to as many people as possible.
Her approach to teaching yoga integrates increased body consciousness and awareness, with focus
on creating mindfulness to achieve balance. Modifications and alignment for safety, and building a
strong foundation is key to further one's practice in Leila's opinion. Classes are normally structured
to include asana, pranayama and meditation with emphasis on using the breath to connect every
movement within the body for a full-yoga experience.
Serene Hu
Serene often says she was not the one that found yoga, but yoga was the one that found her. She
was an emotional person growing up and was lucky to have her first encounter with yoga at the
young age of eighteen. Although Serene's first yoga class did not change her life or view of the
world, she left feeling invigorated and joyful. Serene was not a happy teenager and was still about 4
years away from taking her first steps toward making yoga a substantial part of her life.
In 2014 after she started working, Serene suffered severe back pain to the point where she needed
to take medical leave to lie down in bed all day. That was when yoga founded her again and healed
her physically through the recovery. Through consistent daily practice, the back pain did not reoccur.
Serene was amazed by the physical healing yoga brought, and before she realized it, she was healed
emotionally along her yoga journey.
Yoga taught her how to be forgiving, patient and loving. It is the love for yoga that gave her the
courage to travel to Rishikesh, India alone to take a one-month residential teacher training. Serene is
grateful to yoga and to the teachers she had the privilege to meet and learn from. After returning
from an authentic yogic experience in India, she continued to explore and grow not only as a teacher
but also as a lifelong student.
She facilitates strong and fluid Vinyasa classes that are playful and creative as well as hatha classes
that focus on alignment, based on the body's natural intelligence. Serene also enjoys guiding yin
classes for subtle and quiet introspection of practitioners.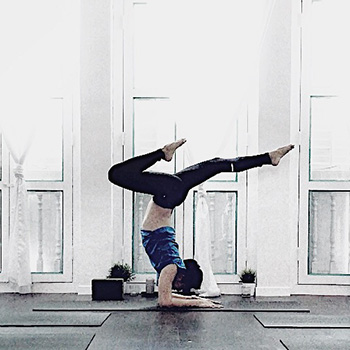 Terence Sim
Terence first started yoga in 2014 to take a much-needed breather from his hectic corporate job. In
what was just a few studio sessions, he began experiencing powerful transformation of the mind and
body; enhanced strength, focus and flexibility. The frequent muscle cramps and bad postures he
once suffered were gradually gone too. Along the way, he met incredible teachers who later inspired
him to deepen his practice and knowledge in a 200-hour Hatha/Ashtanga teacher training course.
Tapping on the holistic approach of yoga, students are guided safely in their practice through hands-
on alignment and breathing cues to gain awareness of both the mental and physical body. Terence's
teaching style is composed, patient and sometimes, playful. He believes that once you place your
focus on the mat, you own your practice and nothing else matters. Off the mat, he is a travel junkie
who delights in capturing beautiful moments with a small range of camera gears.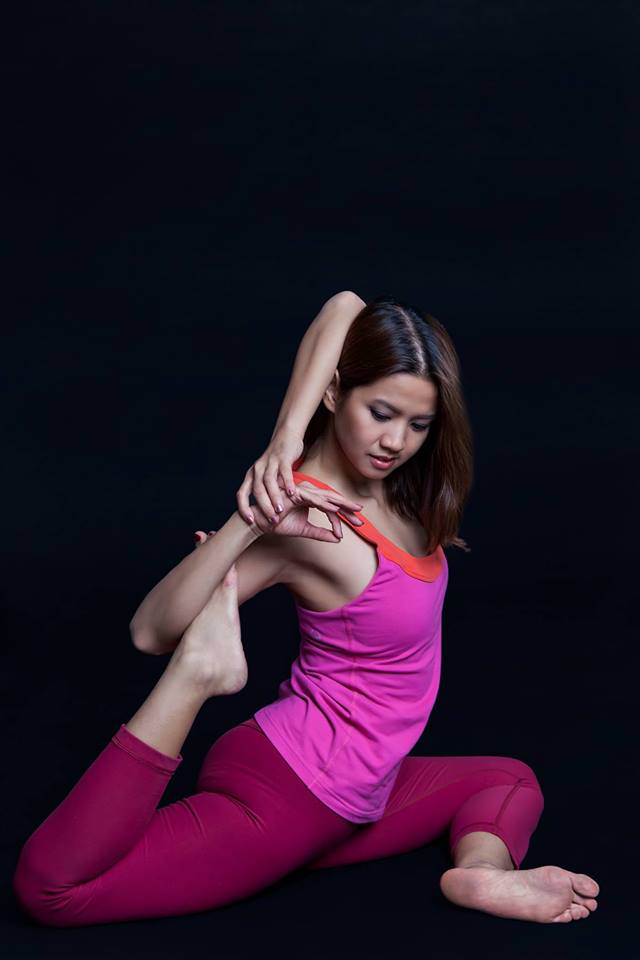 Shinta
Shinta has practised yoga continuously for more than 10 years with Pure Yoga, True Yoga, and Hom
Yoga. She has taken some regular classes from various yoga centers such as yoga movement, pole
yoga, anahata yoga, and the yoga shala too.
Shinta also visited Rishikesh to learn yoga. Aside from that, she has participated in hot yoga
challenges by various yoga centres. Of course, she did not miss attending workshops of various
renowned yoga teachers who have visited Singapore.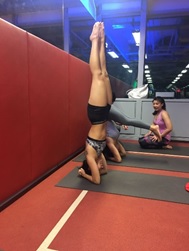 Jena Lee
Jena first started practicing Bikram yoga in 2010 in Perth, Australia. Having been someone who
enjoyed sports, the outdoors and anything related to fitness in general, she started Bikram Yoga to
fight the cold during the winters in Australia.
Part of her regular fitness routine includes indoor cycling, running, as well as weight training, which
sometimes result in back aches and joint pain. Yoga has always been a constant for Jena because
despite feeling any kind of pain with her body, she always find herself attending a yoga class for
recovery.
With an interest in learning more about the benefits of yoga, Jena took her200 hour YTT in August
2016. She has since taught more classes at the studio where she had learnt her teacher's training.
She intends to continue learning and deepening her knowledge and practice, so as to improve as a
practitioner as well as a teacher.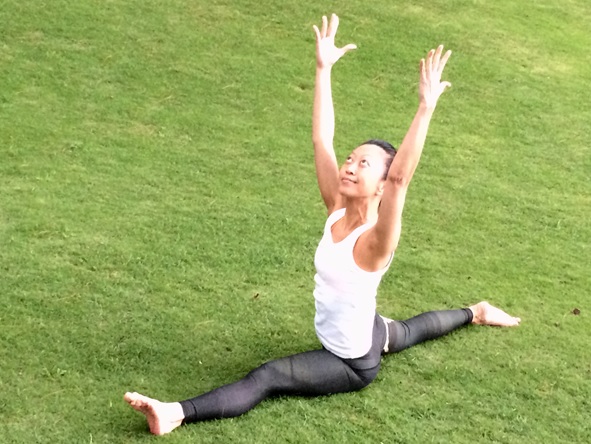 Wai Kuan
Kuan's yoga journey started in 2004. Like many, it began as a physical activity. Gradually, she began
to love the "me" time on the mat knowing that it allows her to be grounded and connected with her
inner self. Yoga has taught her to live life with strength, compassion and bliss.
Since 2013, she has completed her 200-hour Teacher Training with Yoga Point (Yoga Vidya Gurukul)
in India and 100-hour Yin Yoga Teacher Training by Victor Chng with Yin Yoga Asia in Singapore. In
2016, Kuan added Yoga Therapy Training to deepen her understanding of how yoga can be an
alternative treatment to prevent, manage or effectively cure health issues. Today, she is certified to
administer the use of a series of specific yoga postures, breath regulations and the modification of
lifestyle and dietary habits, plus meditation, to bring about positive changes.
After two decades in the corporate world, Kuan made the brave, bold, possibly best decision for her
body, mind and soul to teach yoga. She teaches Hatha Yoga, Yin Yoga, Vinyasa Flow and Yin Yang.
Her classes focus on body alignment, breathing, learning to find space from within to feel calm and
blissful in the body and mind. She enjoys working alongside with her students, tailoring to the needs
of beginners, veterans, fit and young, as well as the wise and elderly. From the body-shy novice to
the over-eager athlete, Kuan has the patience to teach, train or tame as the occasion calls for it.
Kuan believes that her students are her best teachers. It brings immense joy when she sees her
students beam in big smiles and their eyes lit up after classes.
One of her motivations to evangelize the benefits of yoga is the true sense of peace and joy yoga
offers her – on and off the mat. She is passionate about helping others find a comfortable and
competent way to move their bodies through life, with yoga.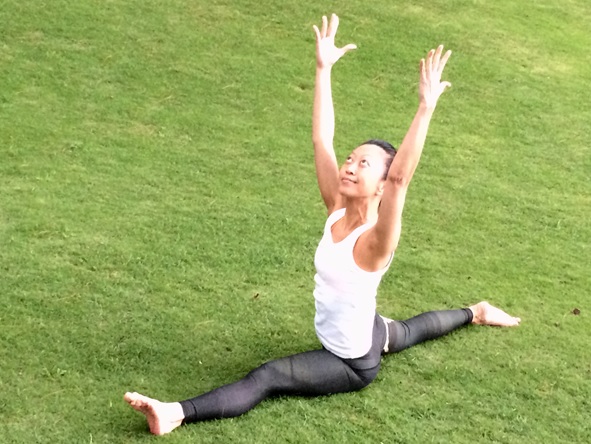 Wai Kuan
Kuan's yoga journey started in 2004. Like many, it began as a physical activity. Gradually, she began
to love the "me" time on the mat knowing that it allows her to be grounded and connected with her
inner self. Yoga has taught her to live life with strength, compassion and bliss.
Since 2013, she has completed her 200-hour Teacher Training with Yoga Point (Yoga Vidya Gurukul)
in India and 100-hour Yin Yoga Teacher Training by Victor Chng with Yin Yoga Asia in Singapore. In
2016, Kuan added Yoga Therapy Training to deepen her understanding of how yoga can be an
alternative treatment to prevent, manage or effectively cure health issues. Today, she is certified to
administer the use of a series of specific yoga postures, breath regulations and the modification of
lifestyle and dietary habits, plus meditation, to bring about positive changes.
After two decades in the corporate world, Kuan made the brave, bold, possibly best decision for her
body, mind and soul to teach yoga. She teaches Hatha Yoga, Yin Yoga, Vinyasa Flow and Yin Yang.
Her classes focus on body alignment, breathing, learning to find space from within to feel calm and
blissful in the body and mind. She enjoys working alongside with her students, tailoring to the needs
of beginners, veterans, fit and young, as well as the wise and elderly. From the body-shy novice to
the over-eager athlete, Kuan has the patience to teach, train or tame as the occasion calls for it.
Kuan believes that her students are her best teachers. It brings immense joy when she sees her
students beam in big smiles and their eyes lit up after classes.
One of her motivations to evangelize the benefits of yoga is the true sense of peace and joy yoga
offers her – on and off the mat. She is passionate about helping others find a comfortable and
competent way to move their bodies through life, with yoga.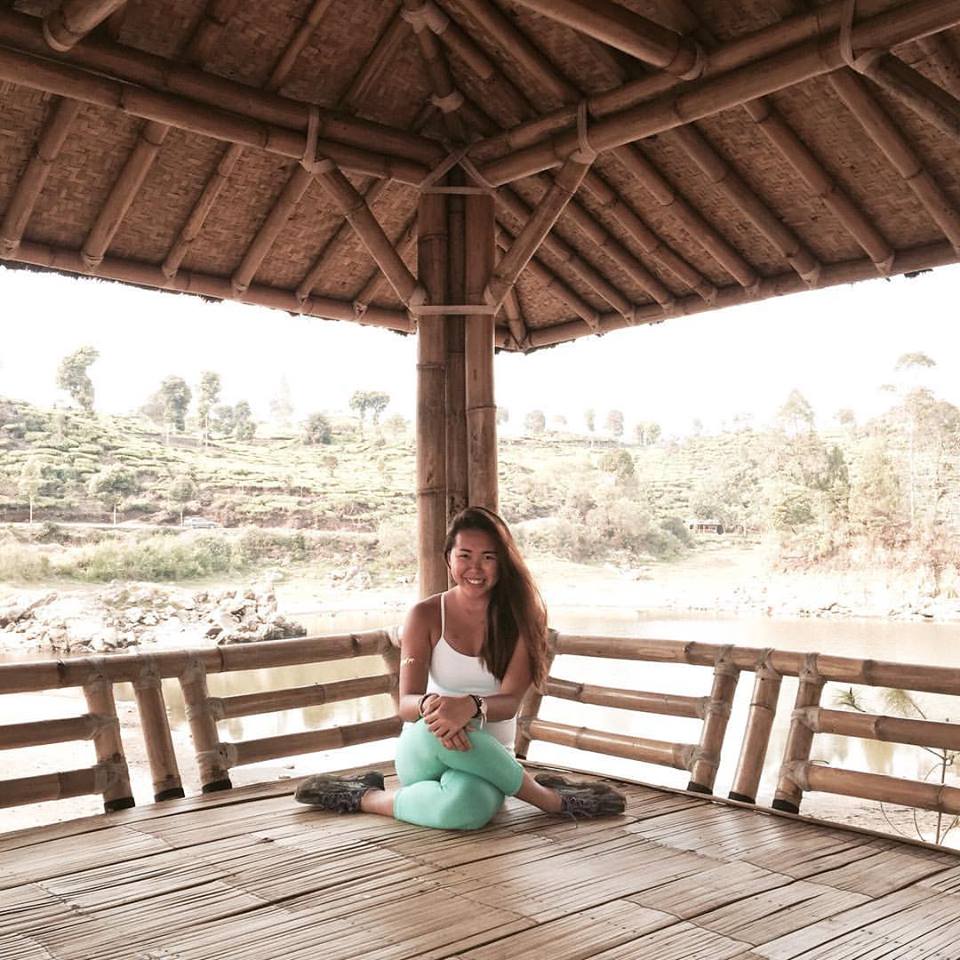 Stephanie Chaunte
Stephanie believes that she has something personal to offer as a yoga teacher. She has been told
that she is a happy pill, with a personality and energy the likes of the sun, and she "raises the
vibrations" of the people around her.
Stephanie wants to learn to translate and channel that energy through yoga and help to heal and
uplift people! It is her goal to ensure everyone she cross paths takes something away from their
interaction with her, and have their lives elevated, in any way.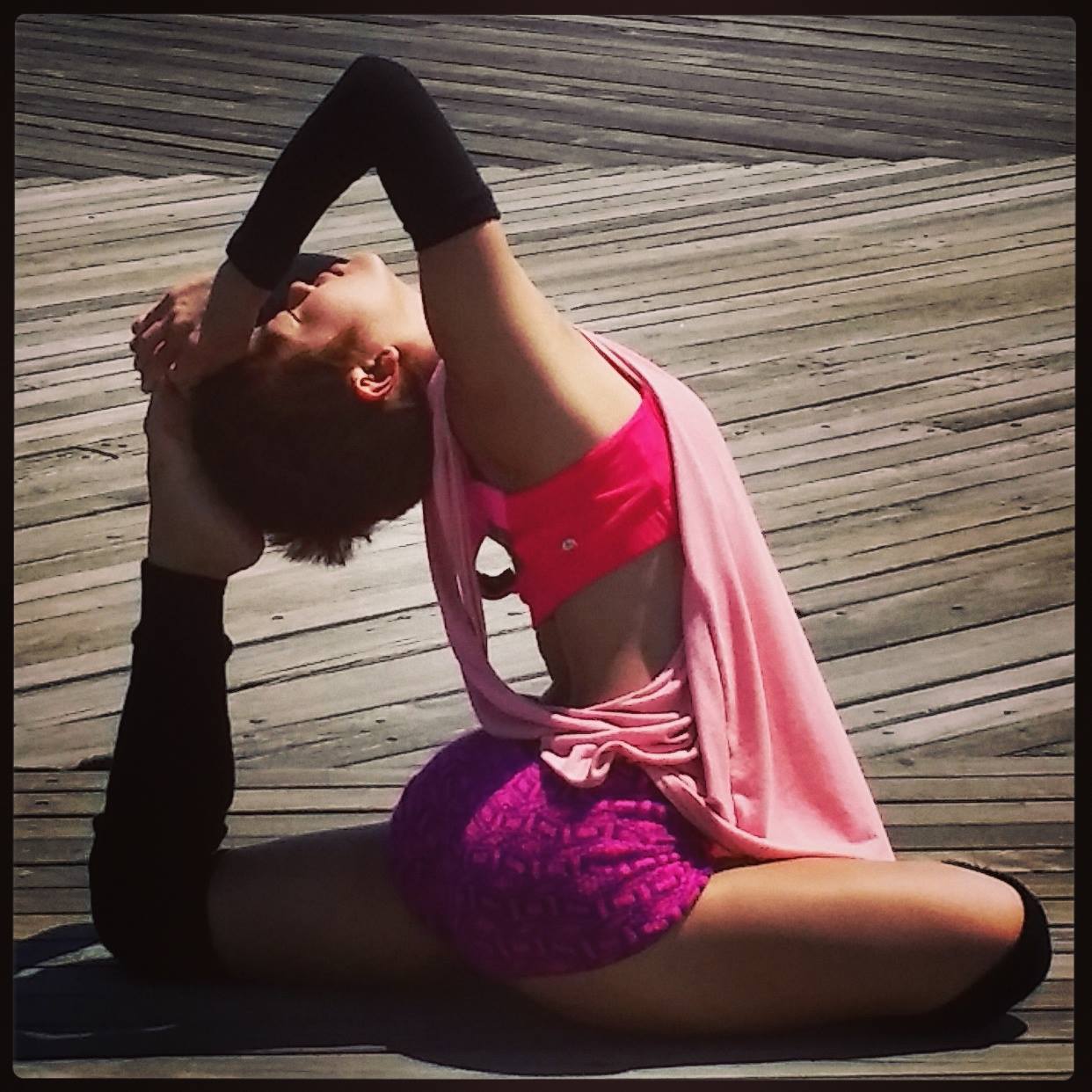 Tracy Ng
Tracy loves yoga. It took her on a journey through herself to find herself. In their love, she has found
an eternity of magical presents. She started practicing in 2009 and is Yoga Alliance RYT500 certified.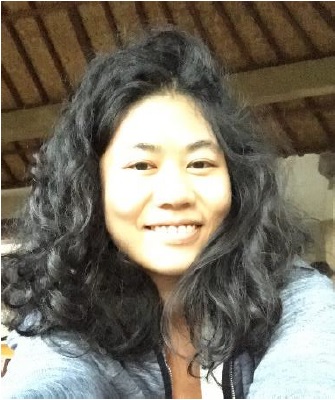 Wei Qi
Wei Qi has been practicing yoga since 2011, mostly Vinyasa and Power Flow. Yoga has been a place
to challenge and understand her body, clear her mind, and of recent, a place to reclaim herself.
She went on a 200 Hrs Yoga Teacher Training in July 2017 to deepen her practice and learn to teach.
Wei Qi feels that teaching yoga would be a very fulfilling journey for her right now – to be able to
help others with a practice that she loves, and to improve/play with the art of teaching.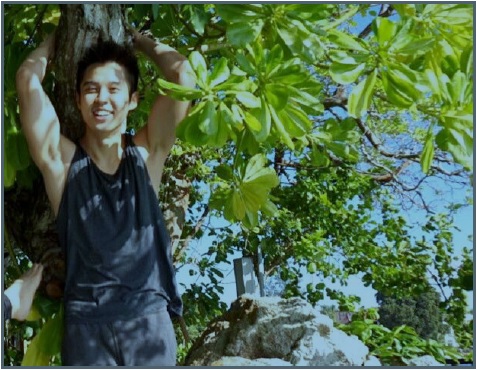 Han Fei
Han Fei is grateful for the opportunity to teach, share and continue to grow as a student and as a
teacher. His teacher training school, Yoga Seeds have provided him with the essential knowledge to
teach and instruct a full Hatha Class, Pranayama and also anatomy knowledge to customise poses to
the student's own needs.
For his own practice, Han Fei has been practicing Hatha Yoga and Meditation for close to 4 years to
date. His deepest interest lies in Yoga Nidras / the art of Savasana. Before his Yoga Training, Han Fei
spent 4 years in Vancouver, Canada to study the arts; Yoga has been in part, both a life-changing and
life-saving experience. He would like to use this opportunity to share with others on how to heal
with Yoga. (both physically and emotionally).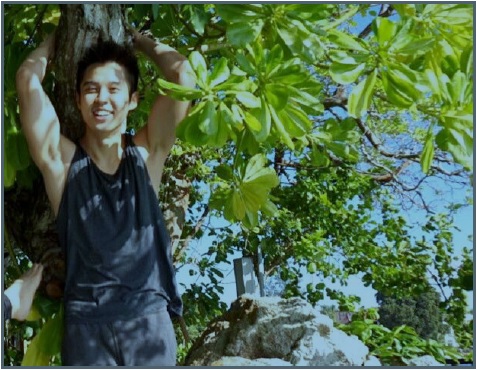 Han Fei
Han Fei is grateful for the opportunity to teach, share and continue to grow as a student and as a
teacher. His teacher training school, Yoga Seeds have provided him with the essential knowledge to
teach and instruct a full Hatha Class, Pranayama and also anatomy knowledge to customise poses to
the student's own needs.
For his own practice, Han Fei has been practicing Hatha Yoga and Meditation for close to 4 years to
date. His deepest interest lies in Yoga Nidras / the art of Savasana. Before his Yoga Training, Han Fei
spent 4 years in Vancouver, Canada to study the arts; Yoga has been in part, both a life-changing and
life-saving experience. He would like to use this opportunity to share with others on how to heal
with Yoga. (both physically and emotionally).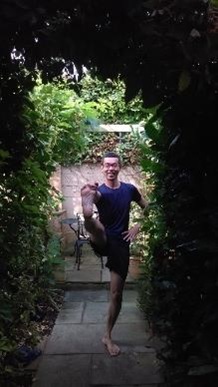 Cedric Chang
Cedric didn't get involve in Yoga back then as he believed it was a female 'sport' although he was
working for a reputable Yoga organization in Malaysia. Seeing how the ladies carved themselves into
some unbelievable postures that required great flexibility, he couldn't seem to find the benefit of
the practice then. It was only when he started his marketing career did his interest in the wellness
and sports industry took off. He found it interesting and educational to lead the public to eat, live,
exercise and think positively and healthily through marketing messages.
It changes his perspective in terms of how he saw people around me – how he slowed his pace given
Singapore's hectic lifestyle – how peaceful he is in handling work stress – how open his mind could
be in accepting differences in others. This was the start of Cedric's journey. He began to accept
himself of who he was and how he could influence other people through his words, actions and
gestures.
He also found a deep passion in practicing Ashtanga Yoga with his teacher. What Cedric loved about
her was her patience, dedication, great sense of awareness and strict teaching in each student. Thus,
from not being able to do drop back, he was able to do so within the second month.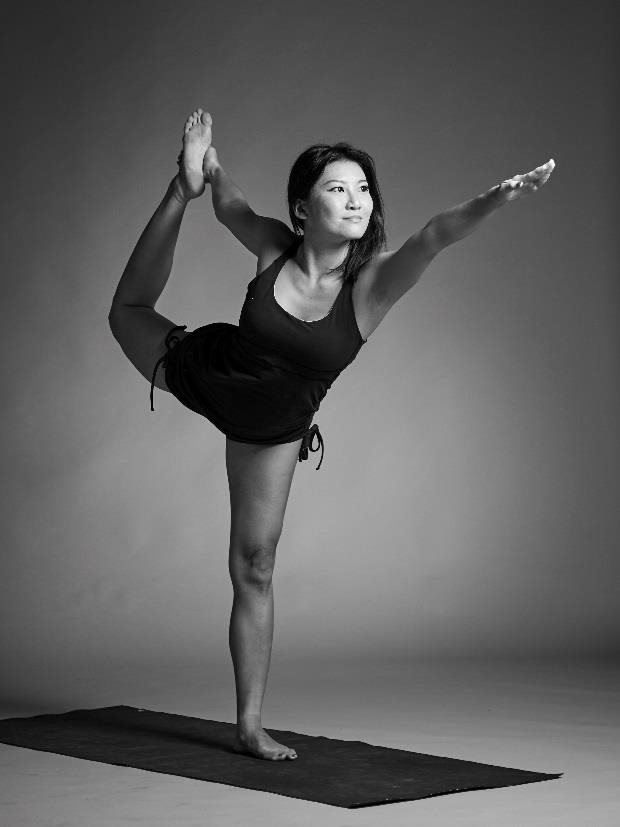 Bernice Tan
Bernice stumbled into hot yoga in 2010 out of curiosity, soon it had become her daily routine. After
years of dedicated personal practice, she decided to explore the opportunity to teach yoga in a
formal setting after completed her first RYT 200 Hot Yoga with Copper Crow.
As Bernice feels blessed with self-transformation and inner peace that yoga has brought to her life,
she feels it is her mission to share that to others through her teaching. To Bernice, yoga is a lifestyle
and lifelong learning path. Be it personal life or in class, she speaks from her heart to inspire others
for mindful lifestyle and spreading the idea of compassion.
With consideration that she was also a beginner many years ago, it's Bernice passion to create an
uplifting, non-judgment and supportive environment. This is to let students explore their body and
consciousness, so that they can feel encouraged to come back again with a big smile.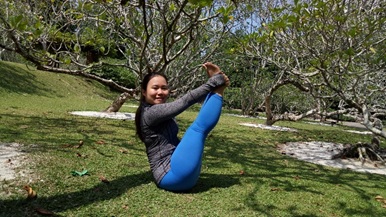 Jemma
Jemma's Yoga Journey started in 2012 when she tried out a yoga class after work. Thereafter, her
interest towards yoga grown to become her passion. Jemma also realises how much Yoga has helped
her in so many ways aside from correcting her sitting posture, calming her mind and relieving stress
from day to day work.
After experiencing how much Yoga has benefited her, Jemma decided to take the YTTC 200 HRs
course in April 2017. Throughout the course, she was able to strengthen and deepen her
understanding of Yoga, body and mind.
Her aim is to be able to spread the way of yoga to everyone. Jemma truly believes that yoga can be
practiced by everyone regardless of age, gender or flexibility. Yoga is for everyone.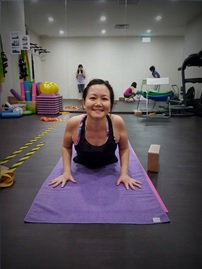 Liting
Working in a stressful corporate job and having prior sports injury, Liting chanced upon yoga and it
completely transformed her physical and mental wellbeing. She has never looked back since she
discovered that practising yoga not only releases her work pressure but also re-conditioned her body
in terms of better alignment and posture.
Convinced that yoga can help each individual to become not only stronger in terms of physical,
mental and also emotional aspects, Liting decided to take a step further into her yoga journey by
taking up both the RYS 200 Hour Yoga Teacher Training and also the RYS 200 Hour Vinyasa Flow Yoga
Teacher Training. Being certified as a yoga teacher under Yoga Alliance, she hopes to not only inspire
her students to join her in this yoga journey of discovering and becoming more aware their asana
postures, but also to have in-depth and better understanding in terms of the anatomy and the
philosophy aspect of yoga.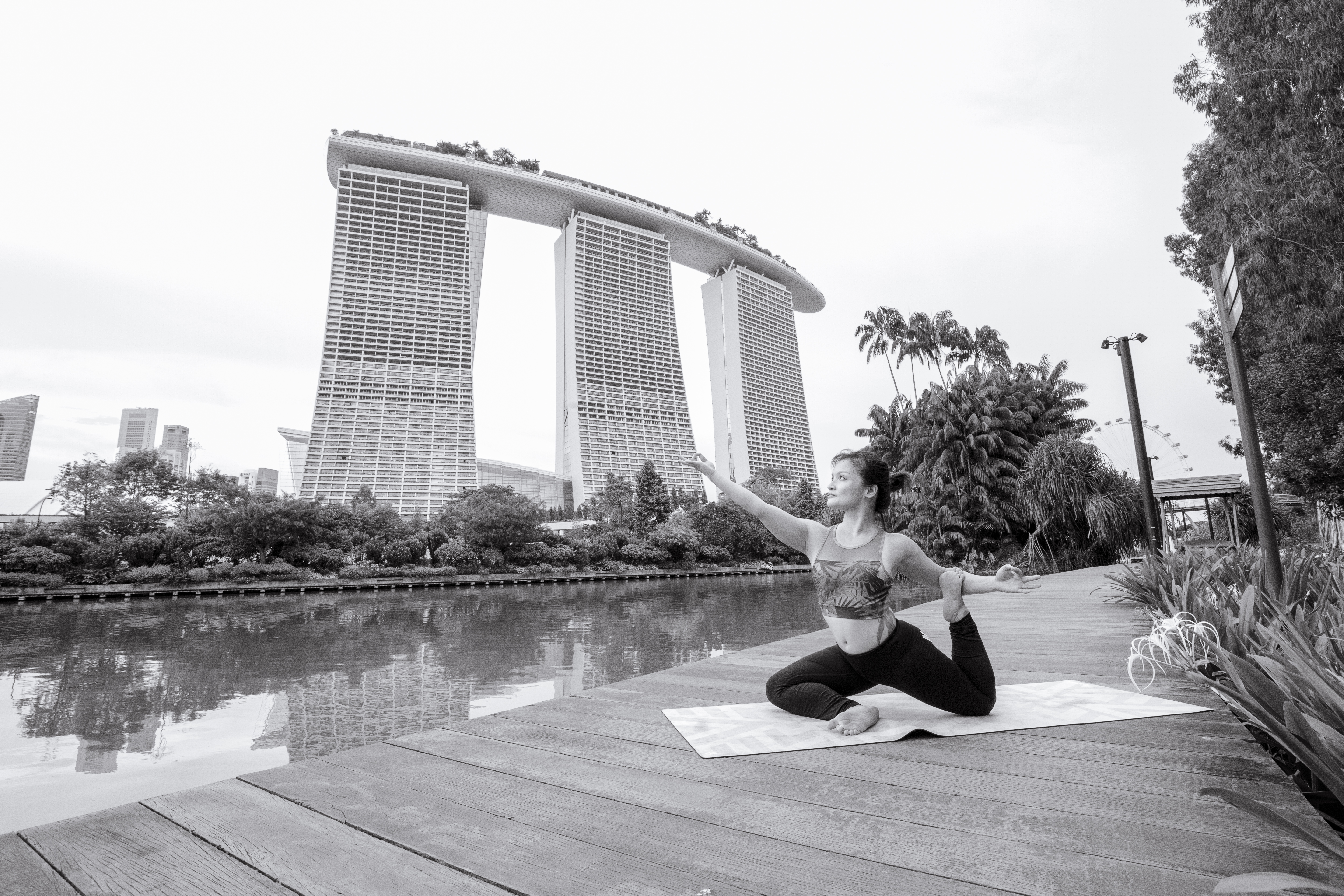 Jeliane
Jeliane is a caring, enthusiastic team player with a strong commitment to student development and
learning experience. She enjoys inspiring others to improve wellness and commit to long term health
and fitness goals. She is also energetic, attentive, organized with collaborative spirit.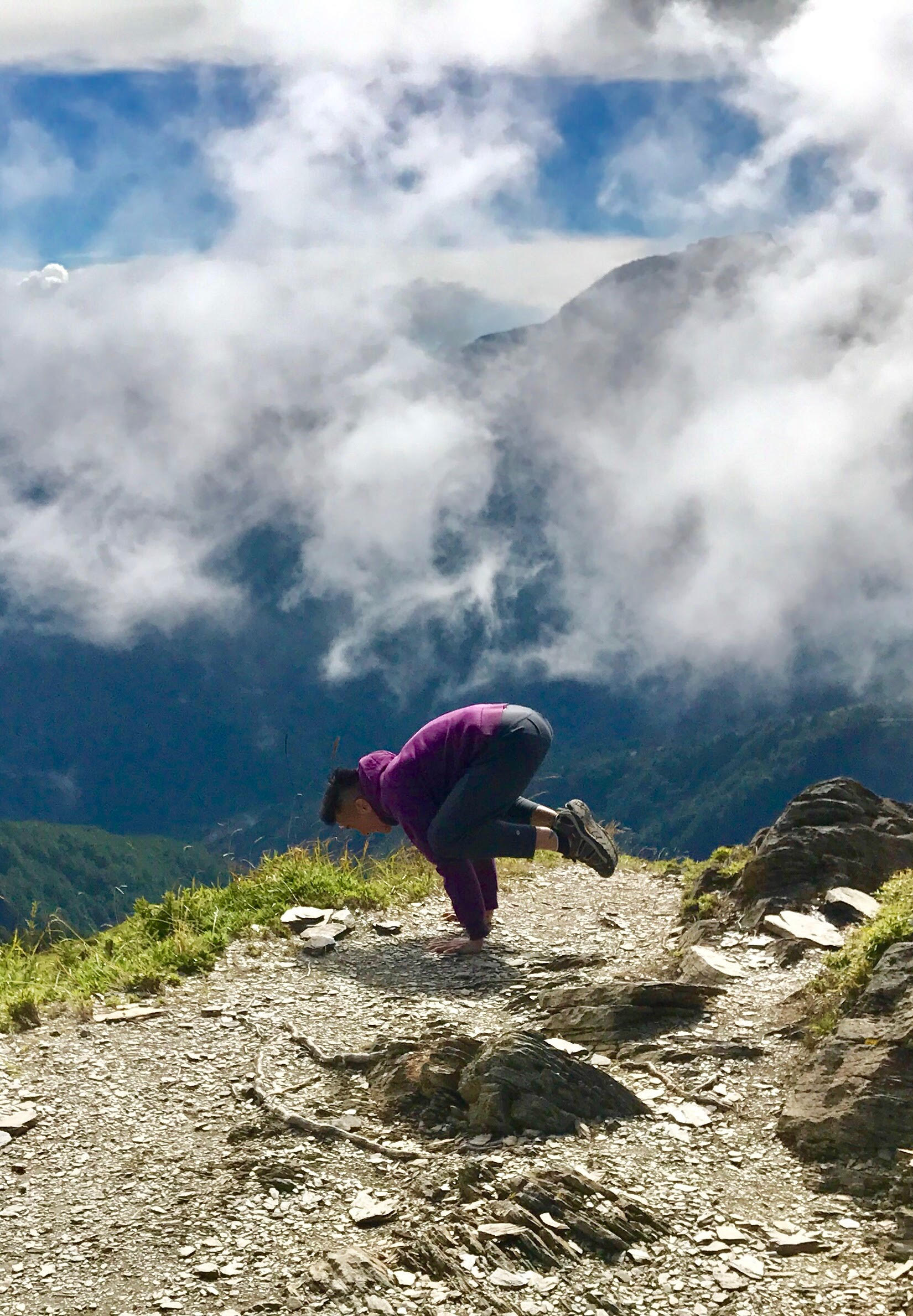 Joseph Lee
Joseph is a RYT 500 Hours Certified Trainer and has been a dedicated yoga practitioner and
meditator for more than 17 years. Through his years of diligent practice with many renowned yoga
teachers, Joseph's daily personal practice and teaching has transformed into one of "mindfulness"
and "compassion", which has inspired and benefited many people from all walks of life around the
world.
Depending on the goals of his students, as well as their physical, mental, and emotional state on that
very day, Joseph will customize the yoga practice accordingly to meet the bodily needs of his
students.
Regardless of whether you have just started your yoga practice and hope to learn the basics of yoga
from an experienced teacher, or you are dealing with some bodily injuries/imbalances and wish to
explore yoga therapy and meditation as part of your recuperation process, or perhaps you simply
need some effective guidance from an advanced practitioner in accomplishing a certain advanced
yoga pose, Joseph will be very delighted to serve you.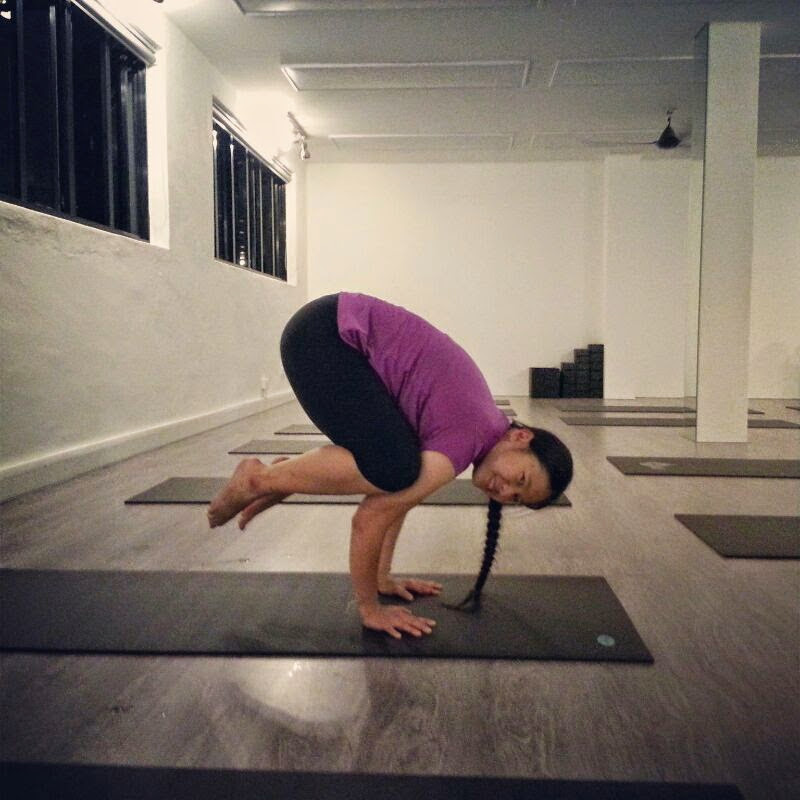 Juvena
Juvena is a Yoga practitioner since 2013 and is trained in teaching Hatha Yoga. She has taught Yoga
in many different countries too. Aside from that, she is compassionate, adaptable, easy-going and
able to connect with people from different backgrounds.
Her objective is to share the benefits of yoga to all; regardless of age, gender, body types and fitness
level.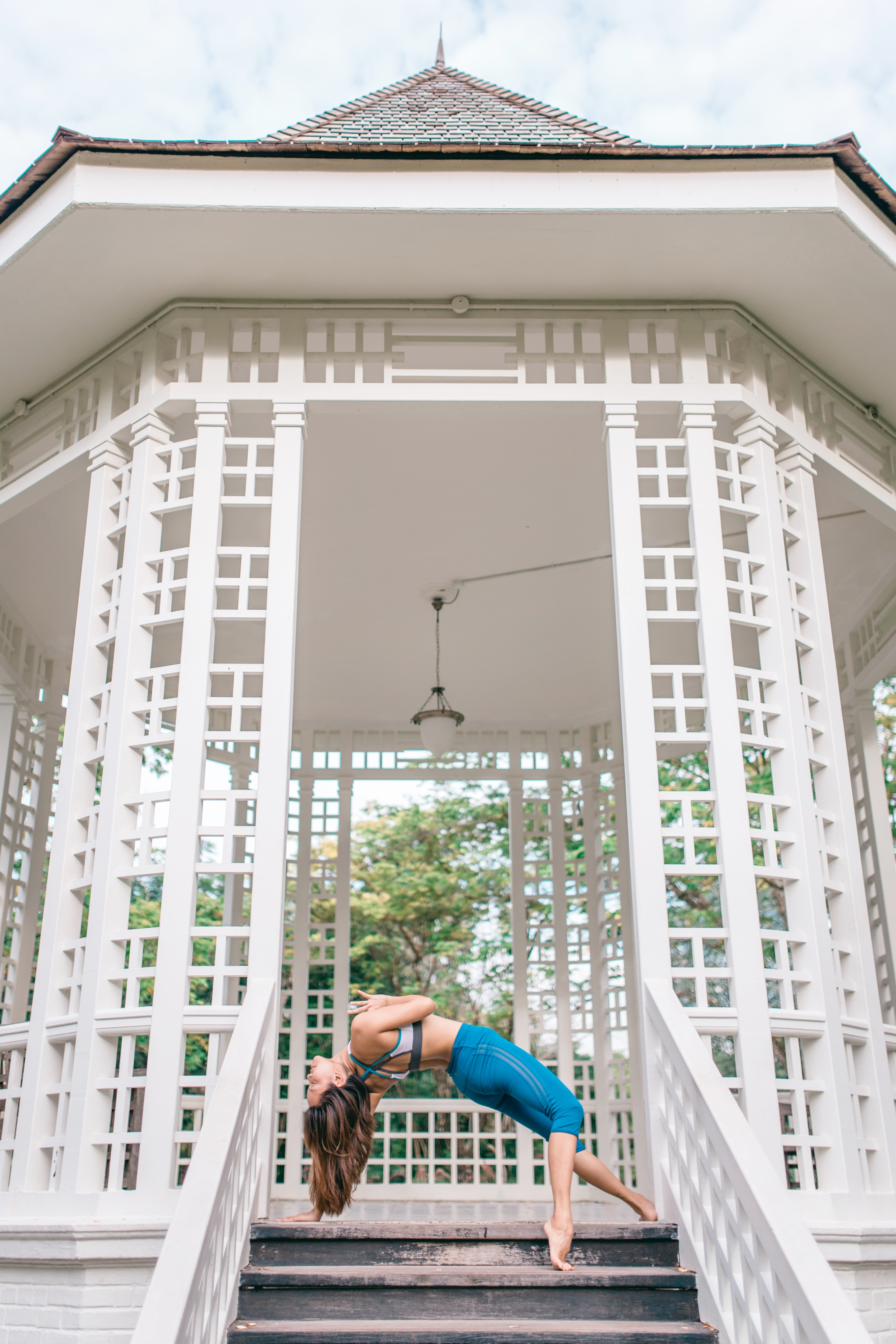 Peiyu
Peiyu's passion for yoga stems from its subtle power to expand our space, quieten our minds and
strengthen the mind-body connection. Initially picked up to stay lean and keep fit, Yoga for her has
transitioned from purely a physical play to a deeper soul-nurturing practice.
In 2016, Peiyu received her 200-hour Yoga Alliance certificate in Bali with an intention to share her
knowledge and joy in a regular practice. Her classes are light-hearted, creative, consisting of asanas,
pranayama and meditation.
There is nothing more gratifying for Peiyu than to watch her students feel lighter and rejuvenated
after a yoga session.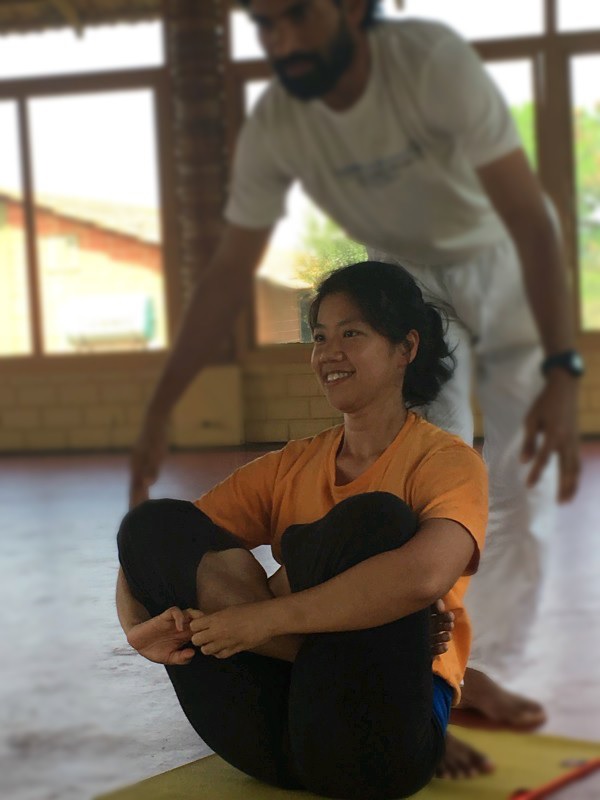 Jaszmine
Jasz believes that yoga is for everyone. Whether it is for physical, mental or spiritual development,
yoga says it all. A simple asana (yoga posture) if done with proper awareness could reap benefits as
good as a challenging one.
She observes that most people feel intimidated in a yoga class when they could not perform an
asana; while others stay at a respectful distance from the practice thinking that flexibility is a
requirement. Jasz would love to share the yoga practice with everyone, help people see the beauty
and benefits of the practice, and invite all to explore this inner journey together.
A strong believer of lifelong learning, Jasz completed her 200 hours teacher's training with Sri
Ramananda Yoga Ashram in 2016 and started coaching private and group students. And just
recently, she returned from Mysore, India, after a 100-hour intensive training in yoga asanas,
pranayamas, yoga philosophy, chanting and meditation. Jasz is also a meditation teacher and
facilitates healing workshops. She is a musician and studies the application of sound for physical,
mental and emotional well-being.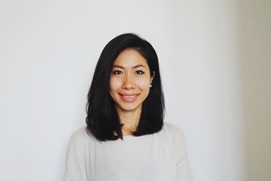 Khanh
Khanh has been practicing Hatha yoga, Vinyasa yoga, Power yoga and Acroyoga since 2013 and has
fell in love with yoga ever since. The spiritual together with the benefits that she has experienced in
yoga have given her an encouragement and an urge to achieve further.
She has completed 500 hours of training, which includes 200 hours of Hatha-Vinyasa and another
300 hours of Hatha. With the knowledge Khanh has learned during the teacher training and gained
from her own practice and experience, it helps her to distinguish and bring about awareness as well
as harmony into her practice. It also creates the drive and passion in her to help others to find their
own way of healing through yoga as most are living fast paced lives filled with complex challenges.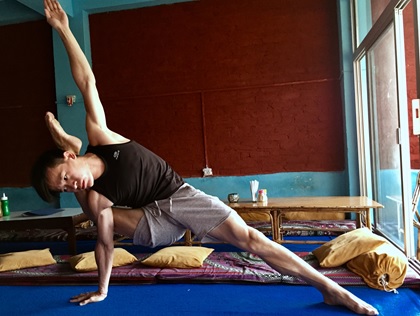 Kenneth Tan
Kenneth's experience working as a professional dancer has helped him to have a better understand
of his yoga practise and teaching. He provides a wide range of yoga classes and customised
instruction for individual skill, experience and body type.
His keen interest in promoting wellness lead him to pursue related courses like Reiki, Thai yoga
massage, sound meditation etc. Kenneth is a strong believer in how yoga can benefit a person
spiritually, mentally and physically.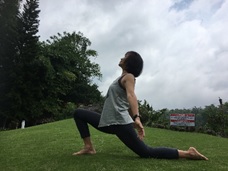 Teng Lan
Teng has been inspired by Yoga practice since her teens. A Chartered Accountant in her corporate
life, she practised Yoga to seek balance amidst her hectic life and long working hours. Practising Yoga
has brought her a lot of calm, peace and harmony in both her mind and body. Her practice also
brought about significant health improvements, such as reduction of stress, migraine and insomnia.
Upon resigning from her corporate job, she has been focused on sharing her yoga experience and
benefits with people around her. Teng's classes focus on realigning and stretching the connective
tissues of the body, working in tandem with the rhythm of the breath and cultivating a meditative
mind.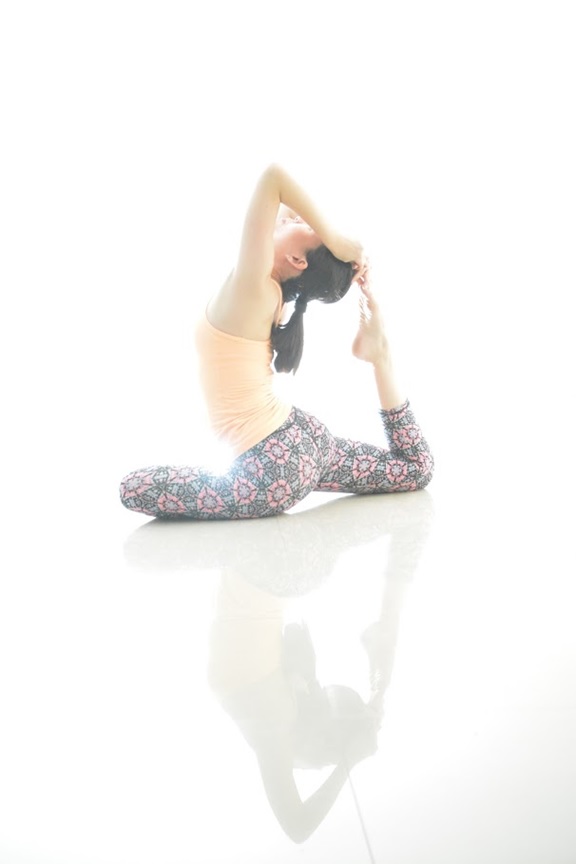 Bao Ing
Bao Ing obtained her 200 hours yoga teacher training (universal yoga) RYS200 certificate in 2015.
She has been practicing yoga for more than a decade.
She started yoga when she was in university. Then she met a teacher who inspired her to practice
further and deeper. Bao Ing joined universal yoga teacher training in 2015 and started teaching in
2017.
Since then, Bao Ing had two pregnancies and that did not make her stop her yoga practices. Yoga
indeed makes her more energetic, happier and fresher every single day. She believes yoga benefits
everyone, from young to old.